Trusted by Industry leaders such as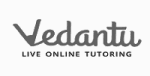 Build Your Career With Us
Content Writing is a significant part of Digital Marketing. It is easy to write good content with catchy words; however, writing great content that defines a company's business goals is the actual task. Content without purpose is as useless as a car without fuel.
Das Writing Services helps a writer create purposeful and professional content that sketches the company goals and helps users find the information they are seeking. In short, DWS is a place where you can add wings to your writing dreams.
The extensive writing training program at DWS provides thorough knowledge on writing errorless and plagiarism-free content following Google Webmaster guidelines and SEO tactics. Here, you will understand that the difference between Content and Content Marketing is the destination.
What's more? You will get to work on the projects of some global leaders who are ruling in their respective industries. Starting from the finance sector to healthcare or beauty to automotive, we allow exposure to our writers and help them discover their niche. So, join our team today to shape your career.
Are You Looking
For a Job?