Trusted by Industry leaders such as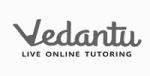 Real Stories from Real Customers
Get inspired by these stories.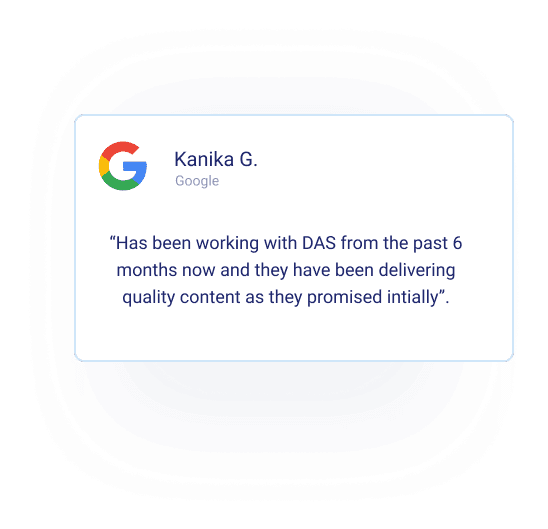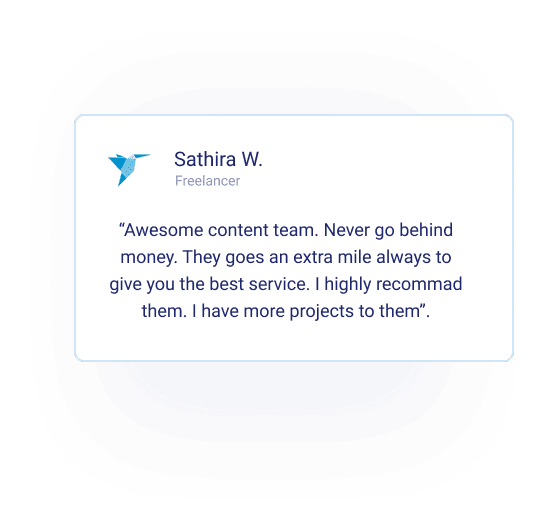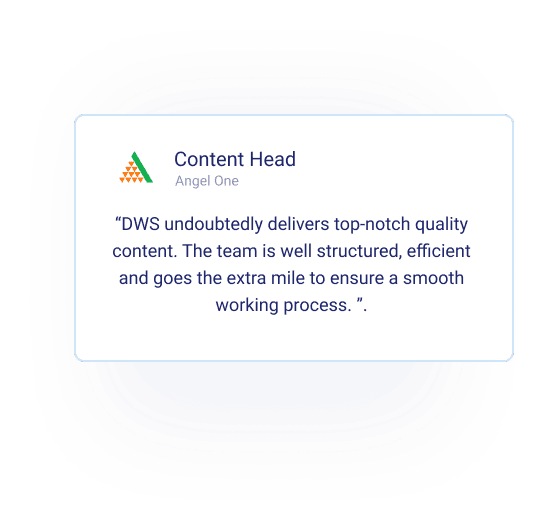 Content Writing Service In Bangalore
With the advent of smartphones and tablets, surfing the Internet has come down to the comfort of one's hand. Increased accessibility has led to an escalation in the number of people scrolling the web at any given point of time. So, fierce competition exists amongst online ventures to surpass others and acquire a position on the first search page of Google.
However, the key to ranking higher in search engines lies with crafting quality content and this is where our content writing services in Bangalore come into the picture.
Das Writing Services Private limited furnishes you with effective web content writing solutions that will enable your company to reach out to a greater number of prospective clients.
Who are we?
We are a content development firm who is adept at generating top-notch articles for your online ventures. Be it blogs, PRs or articles, our experts are at your service round the clock. Here is a brief highlight of our elaborate content writing services in Bangalore:
Article writing services

Blog Writing Services

Press Release Writing Services

Technical Writing Services

Social Media Post Writing Services

Product Description Writing Services

CV/ Resume Writing Services
Why will you require our help?
Being one of the best content writing agency in Bangalore, we offer specialised services that differentiate us from the rest of the crowd. Here are some of the ways by which we furnish you the best digital content –
We understand your needs:
Every content is different from the other. Be it articles, blogs, Press Releases or CV; each has its own flow and style of writing. And it's also true that everyone has different requirements, and we strive to cater to that.
We believe that content should be relatable to the target audience that it is catering to while maintaining the voice of the company. Subsequently, a premium copywriting agency aids an organisation to market its product effectively.
Being one of the top content writing companies in Bangalore, we have a dedicated website content writer for every segment. They strive to attain a single goal – to make your content the best in the market.
We focus on SEO:
Our content writers in Bangalore ensure that all contents written from our house are completely SEO friendly. This helps your contents to climb the SERP ladder and thereby, serve the purpose of content marketing.
Our content writing company in Bangalore has a dedicated SEO team. Every content goes through a rigorous checking process to make sure it meets all the requirements of modern search engine algorithms. We take search engine ranking very seriously and work hard so that the content stays on top.
Uniqueness is the key:
Google strictly demands that only original content be published online. This is done to eliminate all chances of duped content, thereby making the WWW consortium a better place to dwell for information.
Our content writing services in Bangalore make use of professional tools such as Copyscape premium to check for plagiarism to make sure that you have original content at your disposal.
When you hire a copywriter from us, you can rest assured that the content will be unique as well as relatable so that it creates interest among the target audience.
ROI (Return on Investment):
No investment is fruitful without its designated returns. We, at Das Writing Services, pen down your articles and blogs with precise impeccability along with housing a strong call to action tone. Being a leading content agency in Bangalore, we design your contents in such a manner that they attract your target customers and expand the clientele base subsequently.
Why bother about SEO?
SEO or Search Engine Optimization is a technique by which content is made to appear in Google's good books so that it gradually succeeds in procuring the top spot. Making SEO friendly contents involve a lot of tactics such as,
Proper implementation of keywords
Texts adhering to the latest Google Algorithm standards
Sharing links to others and implementing backlinks.
Every professional SEO content writing service in India tries to implement these standards in their content. This is what we, at Das Writing Services, strive to focus on as well which makes us one of the best in the market.
Why give us a call at all?
Apart from this, there are other reasons why you can consider our content writing services in Bangalore.
Best professional writers

Dedicated experts for every genre

Multiple proofreading prior to content delivery

On-time delivery

Rewrites and editing if required.

Feedbacks by our clients speak of our efficiency
So, look no further for "content writers near me" and contact Das Writing Services Pvt. Ltd. to avail the services of our content marketing agency and get more online visibility.

Get in touch with us