Content Writing Agency Trusted by Industry leaders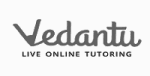 Content Writing Services In Mumbai
As per a recent survey, 85% of successful websites avail professional content writing service providers. This digital marketing technique is seen more in metro cities like Mumbai, a central industrial hub.
Market research indicates 57% of the users change their buying decision because of poor website content (Entrepreneur.com).
It is because the people from metro cities like Mumbai conduct online research regarding a product or service before purchasing them. Hence, they look for relatable and information-based content.
Consequently, to increase the online visibility of their brand, businesses should avail the services of premium content writing services in Mumbai. Such companies will be able to understand your requirements and implement them accordingly.
Why Should I Hire Content Writing Services in Mumbai?
The Salford University Business School notes that content marketing has become an essential part of any marketing strategy in today's time.
Especially if you are looking for digital marketing opportunities in Mumbai then content marketing is by far the most cost effective method.
Still not convinced! Here are few of the reasons why you need to get content writing services in Mumbai to boost your leads:
Half of the marketers outsource their content for digital marketing.
40% of B2B companies have a documented content marketing strategy.
73% of B2B and 70% of B2C companies use content marketing as a part of their marketing strategy.
In the past few years content usage has increased by 207%.
Content marketing generates 3 times more leads than traditional marketing operations while also costing 62% less.
Source: Search Engine Journal
How will we help you?
Das Writing Services Private Limited aims for overall client satisfaction. Apart from the usuals, we also offer additional benefits like –
Unique content
Google HATES plagiarism! If you don't want to fall into the bad books of Google, make sure to avoid putting spammy or copied content on your website. For this purpose, we have a dedicated team of writers at our end for thorough research work. They then integrate these data to develop unique content for you.
Editing as required
Our content writing services are not just limited to developing SEO friendly content. In case our clients are not happy with the work, we edit them without any extra charges.
Best in industry tools
We always try our best to deliver 100% error-free content! To make our job more accurate we use industry leading SEO and content analysis tools to ensure seamless quality across all our content. Here are the tools that we use:
Grammarly

We use this tool to identify and correct spelling errors, and sentence construction and maintain an impeccable sense of Grammar

Copyscape

We use this tool to check if the content is 100% unique and produce a plagiarism free content for enhanced user experience.

Word Density

It prevents too many repetitive words and keeps the density of words between 3% and 5%.

Yoast plugin

With this tool, you can get an idea regarding the readability score and ranking of the content.
Apart from providing SEO content writing services in Mumbai, we also offer to outsource content writing to other states in India and countries as well.
Check out what the best Content writing agency in Mumbai offers
Our Clients Speak
We have been working with clients around the world


Benefits of hiring a professional content writing company
Given below are some of the benefits that business organisations can enjoy –
Generate more traffic
Once you start updating proper content on your website under different sections or backlink content to your website regularly, there is a 35% chance of generating higher traffic. 
However, certain criteria should be maintained while framing content. It should be search engine optimised, follow Google algorithm and have properly integrated keywords.
Adhering to these rules will increase the ranking in the Google index at the same time. A professional content writing agency in Mumbai will enable you to create awareness about your brand across all platforms. Get different types of content!
Premium copywriting agencies in Mumbai hire writers who are proficient in churning out content for different genres like –
Web pages

All the landing pages, service pages and other content in a website fall under website content. We are among the leading content writing companies in Mumbai that will furnish you with the requisite website content writing services.

Article

Presently, more than 45% of the content posted on Google is articles. Our best professional content writer creates informative yet easy-to-read and attractive articles that speak for a brand or service.

Blog

This content has a chance of boosting your website by 53% in ranking that too within a week. While blogs are generally slightly informal in tone, certain criteria need to be maintained so that it is enjoyable as well as relatable. Our website content writer ensures that all requirements are met without compromising the quality.

Press Releases

It is important to let the customers know about the newly released services, offers, products and more. Press releases can be tricky, they are not news articles, but they don't differ a lot from them either. Consequently, companies need to hire a copywriter who can frame a proper press release that meets all the conditions.

Social Media Marketing

Presently, social media platform is the best medium for mass marketing and can generate the maximum number of traffic to their website. Social media marketing is vastly different from conventional marketing; there are different rules and strategies for each platform.
Contact our content writing services in Mumbai right now, and help your website climb up that SERP ladder organically.
Essay writing
It falls more under custom and academic essay writing services rather than digital marketing. These are specifically for websites which provide academic services.
News
We have content writers in India who are skilled at organising and presenting the perfect news for your website and establishing a sense of branding for your website.
How Do We Do It?
As the leading content writing services provider in Mumbai, we provide you with engaging, relevant, and, valuable articles, blog and website copies for content marketing. To ensure you get only the best, our team of expert writers and editors undertake a 6 step journey to create high quality content:
Step 1: Dynamic Research
As a first, we comb through the internet for your competitors and develop a thorough understanding of the market condition in your domain. Our researchers evaluate factors like industry goals, challenges and opportunities to come out with a unique approach to your requirements.
Step 2: Strategy
Based on the data we collect, our marketing experts get together to come up with a content marketing strategy that works for you. Our goal is to help you outrank your competitors and this is where it is all figured out.
Step 3: Brainstorming & Content Creation
This is the most important phase where our team of experienced writers get together to decide on best approaches for your content. A content calendar is formulated to streamline your content marketing goals in different phases. We make sure to integrate ROI driven keywords for your industry and use the latest SEO techniques for best results.
Step 4: Content Review
Once the writers are done with their work, we ensure that the files are up to the standards of our content writing services in Mumbai. The blogs and content are checked with industry leading tools like Grammarly and Yoast to look out for grammatical errors, possible typos, and readability factors. Generic texts are further filtered out of the texts and SEO factors like keyword density, paragraph length and subhead distributions are evaluated.
Step 5: Quality Check
From the desks of our reviewers, the content directly lands with our in-house expert editors.They take the files through a final quality check for plagiarism, thin content, factual accuracy and data verification. If something comes up in this phase, the content is immediately sent back to the writer for rectification. Once our editors are thoroughly satisfied with the quality of your content only then the files are approved for delivery.
Step 6: Delivery
This is where your content is organised as per the content calendar by our delivery department. As the provider of top content writing services in Mumbai, we ensure that you get all your content in due time to always stay on top of your marketing campaign.
What is the Use of a Content Writing Agency?
It is almost a no-brainer that professionally written content has higher chances of increasing your traffic to drive more revenues. But how does it work?
Well, it all boils down to two words – search engines!
Search Engines like Google and Bing is where people search for most things – whether it is to go out for dinner or to change a tire. Anybody who is at the top of the results gets the view and also – possibly a client!
By serving you high quality content in Mumbai, we help you climb the SERP ladder to attract more audience and build a robust brand image in the market.
Frequently Asked Questions
Do You Offer Content Writing Services for Startups?
Yes, our clients range across both small as well as large scale corporations who require content writing services in Mumbai. We have worked with startups across several sectors to deliver customised contents as per their requirements. Check out our portfolio to learn more about our clients.
How Do You Process High Volume Projects?
We specialise in bulk content creation and delivery. Depending on your work volume we assign dedicated writers and editors to cater to your individual requirements. A phase-wise delivery schedule will be shared with you to ensure a regular supply of fresh content written by experts.
Can I Get Off-Page Content Writing Services in Mumbai?
At Das Writing Services, we offer both on-page and off-page SEO content writing services in Mumbai. With our guest posting services you get quality contents for backlinks and affiliate marketing.
What is the Difference Between Content and Copywriting?
Content writing typically indicates long form contents that are designed to inform and educate the readers. Copywriting, on the other hand, means short, byte sized content that are used to attract the audience and encourage them to convert.
What If I Do Not Like the Content?
While we are committed to provide superior content writing services in Mumbai, you may not like what you get, we can understand. In such cases, you can reach out to us via mail and we will get back to you to discuss the issues and revise it accordingly.

Get in touch with us