Trusted by Industry leaders such as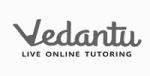 SEO-Friendly Content Writing Services In Pune
Our content writing services in Pune aim to deliver content that is search engine friendly and affordable. We provide content that speaks with the audience.
The need for quality content writing services is increasing with the surge in digitalisation. Content is considered king and hence it is vital that it is of top-notch quality.
With the competencies improving incessantly, organizations across the country are seizing online marketing opportunities to reach out to a larger customer base in a lesser amount of time. In this regard, companies in fast-developing cities like Pune have set quite a benchmark in recognising the potential of the online platform for boosting their businesses.
Thus, to stay ahead of the full-fledged competition, it is pivotal for companies to seek out leading content writing services in Pune that can effectively put them on the digital forefront.
Content writing agencies in Pune, with their supply of search engine optimised, high-value content can not only augment a company's brand but also increase its visibility. However, before foraying into the search for a "content writing agency near me", it is of prime importance to learn what to expect from their services.
What the Best Content Writing Agency in Pune Offers
Our Clients Speak
We have been working with clients around the world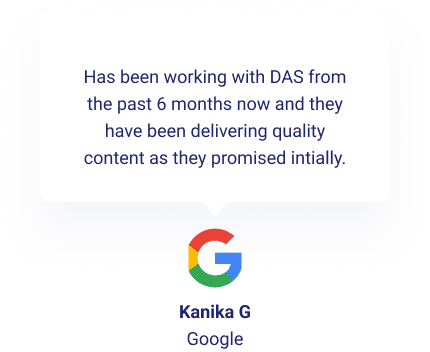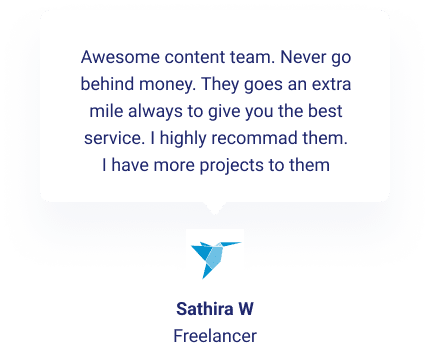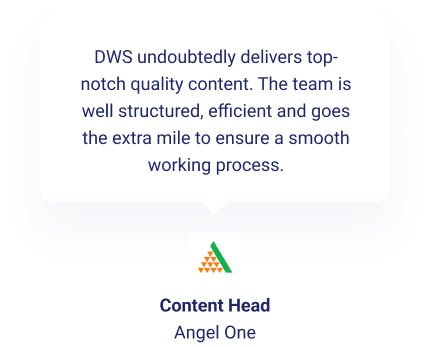 What is website content?
Statistics say that more than 1 billion websites exist currently on the World Wide Web Consortium, and only 10% of them succeed in meeting their targeted virtual presence. So, why do the other 90% fail? Mostly because their on-page content does not meet the mark!
Creating website content entails a lot of requirements in order to rank, and each and every aspect is taken care of by us. We curate content that will speak about your brand.
Here are some requirements that web content must meet:
Content should be 100% unique and plagiarism free.
It must provide value to the readers.
It must be completely SEO friendly.
Content should aim for an optimized keyword distribution.
It should be well researched and relevant and make for an interesting read in lieu of being generic.
Evidently, carving out such contents requires the intervention of an expert, and this is where content development services in Pune like Das Writing Services come in. How do content writing agencies in pune work?
A leading content agency in India takes a systematic approach to content development. Through stepwise methodology and state-of-the-art services, it will ensure to fulfil every client requirement. Gain an idea about the three-step approach adopted by one of the best content writing companies in Pune –
Feasibility Study:

The professional content writer in Pune will jot down every requirement specified by the client and execute them in a systematic manner. For instance, we will note down the topic and perform a thorough research of the same. We will also consider keywords relevant to the topic and integrate the same, which will enable your site to rank higher on SERPs.

Scripting

Once the research process is done with, content developers take to penning down content for your website or blog. By adhering and implementing the necessary SEO techniques.

Delivery:

The final delivery is made post completion of all the above steps. If required by the client, the content marketing agency must update the content at regular intervals so that it stays relevant.

Exploring our inventory:

Before you hire a copywriter, take a look at the tools used by them. Here's what an agency that offers leading SEO content writing services in India does to provide the best content writing services in Pune.

Copyscape Premium:

Google does not entertain copied content of any form or kind and sites may be penalised for the same. Hence, content writers should strictly produce content that is original and not merely regurgitated.

Grammarly:

If there are any grammatical mistakes in the content the readers might get put off. We use the premium version of Grammarly to ensure there are no grammatical mistakes when the final file is delivered.

Word Density check:

Google allows a maximum of 6% be-verbs in its web content. Therefore, a website content writer needs to check the word density of every article written to verify that they match Google's standards.
Why Outsource Content Writing Services in Pune?
Because you cannot do it all alone! Do you know Google has over 200 factors that determine your search engine rankings? When you hire professional writers, they already know and take care of many of them to offer you ROI driven content. Further, with our professional services, you get:
Streamlined Delivery Schedule
High Quality Content from Expert Writers
Quarterly Performance Reports
Why should you consider us?
Being one of the leading content writing services in Pune, we make use of the latest SEO tools and ensure that your brand stands apart from the crowd. Tell us about your specific requirements and our team of professional writers will provide you with the proper web content writing solutions. We strive to capture and curate unique content that will be oriented towards you and your business.
Besides boasting of SEO friendly content, we offer a number of other features. Some of them have been listed below:
Frequently Asked Questions
Do Pune Content Writers Deliver Unique Content For Website?
We specialise in providing plagiarism free, unique and SEO optimized web content for Pune. Our contents help you improve your online visibility and boost search engine rankings.
How Much Do They Charge For The Blog Writing in Pune?
We are a premium content writing agency in Pune with professional skillful writers. Our rates vary from Rs 1-3 rupees per word.
How Can I Find The Best Content Writing Services in Pune?
You can find the best content writing service in Pune by keeping in mind the following factors:
Experience of the writer
Ask for their testimonials
Delivery time
Writer's ability to serve your industry requirements
What Are The Benefits of Hiring Content Writers in Pune?
When you hire professional content writers in Pune, it helps you generate more traffic. Further, with our local SEO optimized services, you can reach more customers in your locality and get better ROI.
Why Do I Need Content Writing Services?
As most people has begun to use internet on a regular basis, content is the best way to promote your business digitally. By availing content writing services in Pune, your website receive more traffic and increase the number of valuable leads.

Get in touch with us