Promoting your educational institute can be a tricky job. Going all out with advertisements can be a cost intensive deal. And frankly, ads have little influence when it comes to serious choices like education and health. That is where our content writing for the education industry shines bright. Das Writing Services strikes the perfect chord between engaging and educational pieces of content that increase your reputation in the market and help you emerge as a reliable competitor.

Our Content Writing Services for the EdTech Industry
Creating SEO optimized and flawless content that aligns with your target audience is crucial to make your impression in the industry. That is where content writing for the education industry sets the tone. We provide the complete educational content writing package that offers a comprehensive solution to all your requirements:
Article Writing
Blogs Writing
Location Pages & Local SEO
Whitepapers
Study Modules
Course Overview
Brochures
E-course materials
Who Can Avail Our Educational Content Writing Services?
Our content writing for the education industry is specifically curated to serve all types and sizes of institutes. Our blogs, articles, and website content proves particularly useful for:
Schools, College, Universities
Coaching Institutes
EdTech Platforms
eLearning Agencies
Reach out for your first consultation with us!

Benefits of Content Writing in the Education Industry
Besides serving the primary goal of educating the audience, well-optimised content can substitute the need for any major marketing or promotional campaign. Availing content marketing for the education industry is a sustainable and ROI driven strategy. Here are some of the tacit benefits that an organization can enjoy by using content in their marketing policy.
1. Establish Trust
When it comes to educational institutes or platforms, trust is a huge factor. How much trust you are able to command directly correlates to the amount of business you are going to receive. That is where content proves beneficial – engaging and value driven content can directly speak for your brand to establish that trust in your products and services in the market.
2. Enhance Brand Image
While celebrity associations and creative advertisements may work for other industries to put a robust brand image out there, the education sector is a bit different. Informative edtech content writing that directly corroborates your field of specialization can actually help you make it big in the industry.
3. Create Unique Market Position
Opting for content writing for the education industry is the key to establishing a unique place in the market. There may be several competitors out there but personalized content that is both engaging and authoritative highlights your brand visions and ideals. Using content to promote your values helps distinguish your position in the market and helps create that unique niche for your audience to interact with.
4. Organic Promotion
Content marketing is arguably the best strategy to organically promote your business across the internet platforms. Using the right set of keywords and related LSIs, you can serve the user search intent to get maximum visibility through search engine rankings.
5. Expert Services
By implementing the E-E-A-T guidelines from Google, content writing for the education industry offers helpful and people first content. They are meant to provide valuable information while also being effective enough to get meaningful conversions.
Many Uses of Content for the Education Sector
When it comes to the education industry, content plays a crucial role in driving conversions. A higher number of online conversions directly validates a trust signal which goes on to increase the domain authority, ultimately offering more visibility in search engine results drawing an increased number of potential leads to your website.
1. Promote your Facilities
Whether you are dealing with an online or offline educational institute; it is seminal to inform the audience about the services and facilities it has to offer for learners as well as educators. Without exaggeration, you would want to create as much impact with your facilities as possible. And that is achieved with effective content.
2. Assert your Authority
Value oriented helpful content can emulate your expertise in the education industry. Content writing for the education industry requires specialized knowledge of the different aspects of teaching and learning. With the right content, your website is able to put emphasis on your authority in the sector – making you a desired entity among competitors.
3. Engage your Audience
Brand recognition and publicity are well-enough to draw user attention to your website. But it is helpful content which can retain the attention and engage in your services. Since longer session times are an integral signal of authority, attractive and utilitarian content proves useful to retain customers and the online performance of your business.
4. Establish Communication
A robust public relations or PR strategy is crucial to drive customers to your business. And it all begins with blogs and informational content that strike up conversations. You can use social media for authoritative blogs on topical issues in the industry to get input from your audience.
5. Reinforce your Online Identity
Your online identity is the mirror of your brand values and ideals. High quality content ensures that the message you send out to the world aligns with your reputation and position in the market. It also lets the world know about your struggles, mission and vision to establish a deeper emotional bond with your clientele.
How We Do it?
We have some of the experts in content writing for the education industry producing unparalleled content for educational institutes across the globe. Our reputation is enhanced by the flawless quality of write-ups that shine irrespective of the platform, whether it is offline brochures, website content or learning material. Our education content have served leaders in the industry.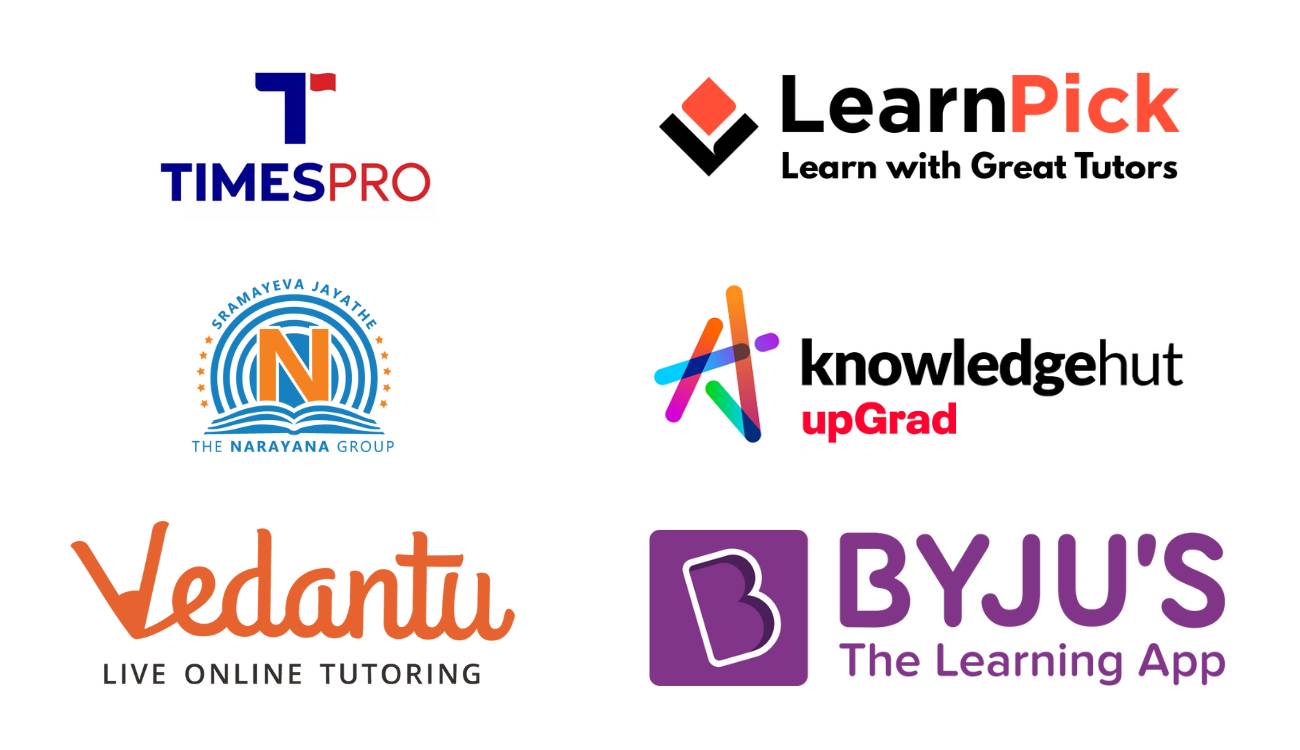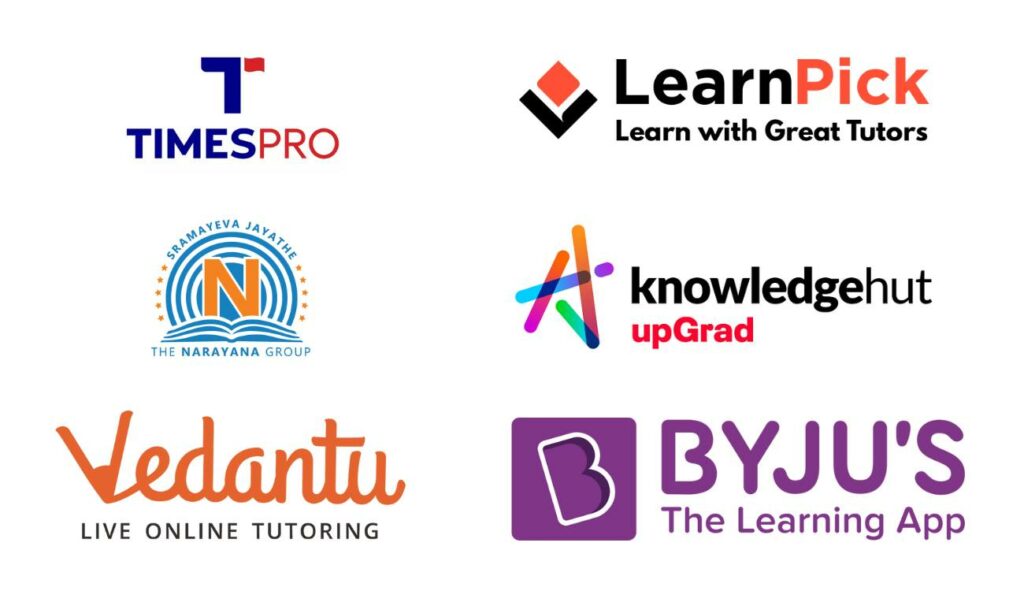 This top quality content is the result of our multiple stages of quality checks. Here are the steps we follow to ensure the impactful and timely delivery of each project.
Step 1: Preliminary Meeting with Business Team
This is where you connect with our business team to communicate your content writing for education industry requirements. Once you have determined the type of content you want to avail, we can proceed further. Alternatively, you can also request us to curate a content plan that aligns with your expectations.
Step 2: Sample Meeting with Writers and Editors
Once you have informed us about your requirements, we will assign a writer and editor to your project. Then, the client, the writer and the editor get together for a meeting. This is your scope to communicate exactly what you have in mind; tell us about your business, its expectations, goals, challenges, and visions. We want to know everything that may help us crack a personalised approach for your project. Based on your inputs we will deliver a sample created just for you.
Step 3: Sample Feedback Meeting
Soon after the sample is dispatched, we will reach out to you for feedback. This is the most crucial step and we would like to hear your honest feedback. Let us know about the things you liked and everything you did not. It helps the writers get closer to your expectations and deliver flawless content writing for the education industry that aligns with your marketing goals.
Step 4: Project Allocation
Once you provide us with the batch of requirements, our Operations Department introduces multiple resources to your project to ensure flawless content that does not take a lifetime to deliver. Based on the volume of the project and delivery timeline, we will determine the number of writers and editors.
Step 5: Internal GD & Brainstorming Sessions
We organise multiple group discussions and brainstorming sessions with our writers and editors to determine new ideas and approaches for your industry. It ensures all the writers remain on the same page regarding the project and produce uniform content. Our sessions are also designed to promote peer-to-peer knowledge sharing and help us proffer high quality impactful content.
Step 6: Writing & Editing
Having developed a thorough understanding of your project, writers set out to curate SEO optimised content for the education industry. They incorporate relevant keywords and LSIs to personalise your content for the target audience. Once the writing part is done, it is sent to the editor who checks for conceptual clarity and evaluates the content on SEO parameters.
Step 7: Quality Check
After the preliminary editing, each file is subjected to rigorous quality checks – our goal is to provide you with flawless publish-ready blogs, articles and other types of content. Each file is subjected to Copyscape Premium plagiarism checker, Yoast SEO tool and AI content checkers. Meanwhile, they are also manually checked by our quality experts to prevent thin and scrapped content from being delivered.
Step 8: Delivery
Once our QC experts are thoroughly satisfied with the content writing for the education industry, it is sent out to the delivery manager's desk. As the final step, the delivery manager sends out the contents to the clients as per the predetermined schedule.
So why wait anymore? Learn from our esteemed clientele and book your free consultation today!