Trusted by Industry leaders such as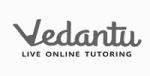 Our Clients Speak
We have been working with clients around the world


Get exclusive content writing services in Hyderabad
Hyderabad, also referred to as a Hi-tech city, is one of the financial centers of India. The consistent growth in traditional manufacturing, tourism, and education sectors has resulted in a boom in economic activities in Hyderabad. Additionally, this city has emerged as a global trade center by attracting vast investments from all over the world.
With the rise in business opportunities, several enterprises across various sectors have opted for content writing services in Hyderabad for digital growth. Businesses are aiming for an increased online presence to attract the maximum number of potential customers. Due to the high intensity of competition, firms in tourism, biopharmaceutical operations, retail, and information technology sectors are opting for premium content writing services.
Therefore, firms that want to move their businesses online hire reputed content writing services in Hyderabad to implement effective digital marketing strategies. Moreover, as more people look for products and services online, content marketing becomes an important part of business operations.
Need for content marketing
Content marketing is an essential part of an efficient digital marketing technique. An enterprise can actively improve its brand value and popularity by choosing the right content marketing agency in Hyderabad. The State of Inbound report states that 53% of global businesses are focusing on web content writing solutions to boost their online presence.
Additionally, quality content helps organizations rank their websites higher on Search Engine Result Pages (SERPs) on Google, Yahoo, and Bing. Nowadays, content writing services in Hyderabad is not limited to e-commerce and online businesses, but it is important for offline stores to improve their reputation. Higher the ranking of the website, easier is its visibility to potential customers. Moreover, a leading content agency in Hyderabad provides engaging and informative content that increases customer engagement and conversion.
Therefore, the importance of content marketing lies in the fact that content is the first thing that web surfer's notice. With the right content writing services in Hyderabad – you can boost your online visibility and improve the brand awareness of your company. A reputed content marketing agency such as Das Writing Services provides quality content that attracts visitors on the Internet. As a consequence, the ranking of the enterprise's website surges in SERP and makes it easily accessible to potential customers.
Things to look for in a suitable content writing company
Besides offering innovative and attractive SEO friendly contents, an established copywriting agency has several aspects that enterprises should consider. Therefore, the primary features of a leading content writing company in Hyderabad should include the following pointers –
1
Strength of the content marketing agency team
An esteemed copywriting agency is composed of capable and experienced writers. These professional writers are highly skilled and equipped with the most suitable digital marketing techniques available in the market. Such writers implement innovative marketing strategies that attract scores of potential customers to their client's websites. Thus, by incorporating proper SEO practices, these writers help their clients rank their websites higher on SERP.
2
Versatility and expertise
The characteristics of an enterprise offering professional content writing services in Hyderabad should include versatility and expertise. An experienced and seasoned website content writer company has a diverse client profile. This implies that these firms are capable of accepting various categories of assignments covering a broad range of topics. Furthermore, Das Writing Services is highly equipped with the skill required to provide quality content such as articles and blogs.
3
Reviews and previous record
An enterprise looking for "content writers near me" should make sure to check the reviews provided by existing clients. These reviews will give you an idea about the nature of the creative content development services in Hyderabad. Additionally, make sure to check the delivery policy of the content marketing agency. Established content writing services in Hyderabad such as Das Writing Services assure their clients of on-time delivery of content assignments.
4
Affordability of content writing services
Need for marketing is a long-term process. Therefore it is crucial to check affordability of content writing services. This will help to ensure long term budgetary planning. Before you hire the most suitable content marketing agency in Hyderabad for your website, check for the prices quoted for its services. This company is reputed for providing premium and SEO friendly contents at affordable prices.
Reasons to hire Das Writing Services
Das Writing Services Pvt. Ltd. is an ISO 9001:2015 certified leading content agency that provides exclusive content for its clients. Additionally, the team of professional writers are dedicated to offering you noteworthy and engaging content for your website.
→ On-time delivery
→ In-depth research
→ Plagiarism protected by Copyscape Premium
→ Best in the industry
→ Local SEO optimized
→ High impact articles



Moreover, this company is a registered member of NASSCOM. Additionally, DWS is also registered under the Registrar of Companies, Ministry of Corporate Affairs as per the Companies Act, 2013.
Therefore, avail the premium content writing services in Hyderabad offered by Das Writing Services by calling us or dropping an e-mail.
Frequently Asked Questions
Why Avail Content Writing Services in Hyderabad?
In a modern and multicultural city like Hyderabad, targeting the desired audience is a challenging factor for new and upcoming businesses. With the right content marketing strategy, businesses can reach the desired group of audience with proper search engine optimization and keyword targeted blogs and articles.   
Can You Provide Hyderabad Specific Content?
Yes, we offer customised content writing services for businesses in Hyderabad. We employ location specific keywords and local SEO techniques in all our content to boost its visibility in a particular region. It generates more local customers and offers an advantage for the growth of a business.
Do You Work With Freelancers in Hyderabad?
To ensure top-notch quality content to our clients, our contents are written by experienced in-house writers. As outsourcing content from freelancers tend to impact the quality, we do not hire freelancers in Hyderabad. 
What Kind Of Services Can I Get From Das Writing Services?
Das Writing Services is your one stop solution for everything related to content. We offer several categories of content including but not limited to Blog Writing, Article Writing, Creative Writing, Website Content Writing etc. We also provide editing and proofreading services for whenever you require professional writing services in Hyderabad.
What Are The Industries You Have Catered Till Now?
We are an ISO 9001:2015 certified company with more than 6 years of experience in the market. We have worked with major start-ups and MNCs in India and abroad. We have our satisfied clients from industries like hospitality, finance, education, fashion, logistics and IT.   

Get in touch with us