Trusted by Industry leaders such as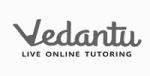 Check out our Services
Article & Blog Writing
Services
Voice Search Optimized
Content
Website Content
Writing
Press Release
Writing
Social Media
Content
Technical Writing
Services
Our clients speak
Jane Cooper
CEO, ABC Corporation
Jane Cooper
CEO, ABC Corporation
Content Writing Company at Riyadh
Saudi Arabia is one of the top 20 economic countries in the world. It also ranks the largest petroleum exporter in the world. The country has also been accepted as the fifth-largest natural gas reserves in the world and is also called the "energy superpower".
Riyadh being the largest city in Saudi Arabia has a population of 6.9 million as per the 2018 report. Being densely populated, there are several industries that have sprung up in recent years. With various organisations like Mobily, Okaz, Saudi Aramco, Saudi Oger, Savola group, etc., the race to be the best is always at its peak.
With the availability of various content writing company at Riyadh, finding the best one can seem to be challenging. To ease the hassle of your search Das Writing Services Pvt Ltd brings you creative copywriting in Riyadh. We help our clients reach their targeted audience with ease and convert them to customers as well. 
Hence, our team of dedicated content writers in Riyadh strives to provide you with quality content and enhance the quality of your reader.
Why the need for
Our quality content?
Ranking high has become the centre of every SEO discussion since its advent. And the one thing that can significantly improve your chances regarding that is our professionally curated content.
Increases dwell time
Content writing companies near Riyadh swear to provide you with well researched and quality content that helps your readers to gather the required information. So, if you face issues with improving your site's bounce rate, our content is all you need. 
SEO optimised
The content framed by the article writing agency in Riyadh are optimised following the Google algorithm to help your content rank higher on the search page. Besides, with the right usage of keywords, you help your reader to find your content without any hassle.
Expert writers
With experienced and capable writers, you can help your content reach your target audience faster and, in turn, help your company grow. They combine their creativity with optimisation approaches to create high-quality write-ups. 
Specialisation
 Study the genre the company is specialised in, such as financial, technical, etc. All in all, with quality content, you can reach your potential customers quicker without any hassle. It makes us better than most of the content writing agencies near Riyadh.
Why Should You Hire Das Writing Services Pvt. Ltd.?
We offer a diverse array of content assistance such as:
We are a content writing company near Riyadh providing services globally. We offer you quality content with our dedicated writers, a team of editors, and quality control managers. Besides, our team of SEO analysts make sure that your content has proper keywords to help your content rank higher in the Google algorithm. We check your content on multiple software like Grammarly, Yoast, Copyscape, etc., to ensure that your content is 100% unique and plagiarism free.
Thus while looking for an article writing agency near Riyadh, make sure to visit our website, contact us for a free sample and get going!

Get in touch with us