Trusted by Industry leaders such as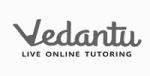 Content Writing Service In Delhi
In today's market, having a prominent online presence is essential for business growth. To make your online business thrive and to help you in your digital marketing, we offer premier content writing services in Delhi.
As an expert content writing agency, we help brands spread their brand voice on different online marketing platforms. Our content resonates with the target audience, ultimately establishing a solid brand authority.
Online content marketing strategies outpace traditional brand promotions. We ensure that your brand succeeds in keeping pace with this rapid digital market penetration with our quality content writing services. It does not matter whether your business location is in Connaught Place or Saket or Dwaraka in Delhi, you can rely on our expertly written content to foster your brand online.
First, let's look at some facts
of businesses use content writing to generate quality leads
of organizations have a content marketing strategy
of marketers said improving the quality and value of their content has led to success.
Your Go-To Content Writing Agency in Delhi
Before you can make an informed decision about your content choices, we would like to lay down what makes us best in the business.

We distinguish ourselves through our fully in-house managed teams, ensuring a smooth content production process.

Our commitment is reflected in our professional content writing services in Delhi, where we craft every piece with precision and creativity aligning with individual brand voices.

We prioritize effective communication, offering prompt meetings with our dedicated writers and editors to align with your vision.

We have a specialized research and development team, to keep us ahead of industry trends. We also take care of content optimization for every piece that guarantees your content's visibility.

We have worked for reputed clients from Delhi including Hindustan Times, eSign, and more. They believe what sets us apart is our scalable writing, tailored exclusively to meet your unique requirements, making us your trusted content partner.
Google Standards We Follow While Writing
Google has quite a few algorithms crawling the web periodically to keep it free of poor-quality (thin) content. Some of the primary tasks performed by these algorithms include:
Keeping the Content Original
Regularly Updating And Repurposing Content
Eliminating Spam Links
Sensible Use of Keywords
Google's recent content update underscores its commitment to a more user-centric online experience. It focuses on providing valuable and helpful information that is guided by user need and their search intent. Naturally, Google's rank no longer depends on how many keywords you are integrating.

So, by emphasizing relevance, accuracy, and clarity, Google aims to elevate the quality of content in search results. Our team is efficiently trained to deliver more informative, engaging, and user-friendly material.

It will help your website to align with these guidelines, and your readers can get more helpful and reliable information, enhancing their online experience.
Our Content Writing Process
Content writing is not just about writing as per the given topic. One also needs to integrate proper SEO techniques that can help rank higher on the SERP. Our trained content writers in Delhi understand this conjuncture and embrace a stepwise procedure.

Being a leading content agency in Delhi, we ensure that content developed at Das Writing Services Pvt. Ltd. adheres to these technicalities and hence, provides a comprehensive ROI on implementation.


Here's a brief overview of our working procedure
Understand your requirements
Firstly, our experts will perform a comprehensive analysis of your website's requirements. We believe that every brand has its own voice, and that is why our writers will take the time to understand yours.
Pen down the content
Once requirements are sorted, we will select the best writers for your industry and brand needs. After a rigorous briefing, they will start working on your content.
Remove errors
During this process, our proficient editing board polishes your content by removing all typos, grammatical mistakes, factual inaccuracies, or similar errors existing within the write-up.
SEO techniques
Once errors are removed, our specialist writers strive to make your SEO friendly. In this process, we ensure that your content includes relevant keywords distributed properly, has valid hyperlinks, and has an inverted pyramid structure.
Why choose Das
Writing Services?
We are a reputed company of the best professional content writers in Delhi who aim to adorn your website with valuable and interesting content. Our content writing services in Delhi are customized to deliver lead oriented results. Apart from that, we also offer several other benefits:
Prompt and timely Deliveries

Free Sample To All Clients

Designated Writer

Multi-Step Content Checks

Free Feedback/Revision Period

Multi-Domain Writing Team
Frequently Asked Questions
How Much Do Content Writers Charge In Delhi?
Professional copywriters in Delhi charge between 50 paise to Rs 3 per word. The prices vary based on skillset and expertise of the writers.
How Can You Provide Delhi Specific Services?
We use local SEO and location based keywords to target users from Delhi. This allows us to produce custom made solutions for the local market.
What Tools Do You Use To Write?
Our skilled writers produce 100% unique copyright free blogs and articles for you. During this process, we use proofreading and plagiarism checkers like Grammarly and Copyscape to deliver error-free content.
Why Do I Need an Agency For Content Writing?
Hiring a content writing agency in Delhi ensures you get a continuous flow of high quality contents that align with your domain of business and increase your ROI.
How Soon Can You Deliver My Requirements?
After accepting your assignment, we begin to deliver your contents within 1-2 business days.
What Skills Are Needed To Be a Content Writer?
Content writers need to write engaging and thoroughly researched articles that are easily readable on the internet and help attract audience and encourage conversions.
Why Should I Trust Das Writing Services?
We have a 5+ years of experience in the industry and has served start-ups and established businesses in India and abroad to help them boost their content marketing game. With our content writing services in Delhi you can improve your digital visibility and generate valuable leads. 

Get in touch with us