Trusted by Industry leaders such as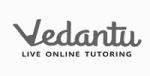 Real Stories from Real Customers
Get inspired by these stories.
Trusted Content Writing Service in Andheri East
Located in the heart of Mumbai, Andheri East has a broad influence in every sphere. Starting from railways, airways, metros, etc., Andheri East has increasingly become famous as an industrial hub.
Subsequently, building an everlasting image of your business in this highly competitive marketplace requires the right techniques. Internet is a common platform where both companies and customers can communicate.
We at Das Writing Services provide you with content writing services Andheri East Mumbai. You can effectively reach out to the target audience with the right content. 
Why do you need a professional writing service?
When you hire a copywriter to write web content, you receive content that speaks for your business. Your brand becomes visible to people, and they can get to see your products and/or services.
A professional website content writer is likely to provide you with content that is –
Readable without any grammatical error.

Professionally presentable with the exact information.

Engaging and interesting with consistently fresh information.

Originally written by professional writers free from plagiarism.
Leading content writing services in Mumbai offers all these content features. These web content writing solutions then add up to generate organic traffic for your website. This, in turn, enhances your business growth by converting the leads into sales.
How is quality content created?
Your brand has to stand out in this market to establish a name of your own. To do so, you need to implement the right tricks. Go for a reputed content writing company in Andheri East and get the best tips. Read along to find a few strategies that a copywriting agency follows to makes up quality content –
Lookup for customer demands
The best personal content writer will provide you with content that will suit your requirements effectively. Depending on the requirements, you can choose from blogs, articles, webpages, Quora posts, newsletters, etc. 
Since each of these types serves a different purpose, you need to choose carefully. However, if you cannot decide which one you should choose, the content writing agency can suggest you content that suits your business purpose. 
With the right kind of content, you website can perform better on the web. Besides, your old clients, you can also expect new prospective customers on your website. Additionally, you can also customise your content for better results.
Proper placement of keywords
The right content marketing agency will make sure keywords are evenly spread throughout the content. Therefore, the content agency you choose should have mastery on the latest SEO techniques. The primary criteria of a SEO web content is proper keyword placement. Thus, the professional writers with the help of SEO experts search the keywords before starting.
Besides keyword, they also follow other parameters that help rank the content higher on SERPs. Besides, the content should also be of good quality, devoid of any grammatical and basic errors.
Add a meaningful title
The title should represent the overall idea of content. Best content writing companies Andheri East will frame a short title that has the necessary keyword. It is the title which entices a reader to click on your website link. 
Therefore, the title of content plays a vital role in the website performance. Besides, it also helps in SEO aspect. For instance, the length of a title is crucial and it should not be too long or short. Otherwise, search engines find it difficult to rank that particular content. 
A reputed content writing agency knows these conventions right also optimise the title with utmost importance.
Infuse accurate information
The readers like to read content that is informative and useful. Hence, create content that adds value to it. So, whenever you search for a "content writing agency near me", make sure you look for such features before zeroing on them. It will redirect to the top content writing agency in no time. 
Articles and blogs.
We at Das Writing Services are a team of writing experts providing you with content writing services Andheri East Mumbai. Besides following a set pattern to frame content, we also keep ourselves updated on the changing trends. It helps us to curate content based on SEO content writing India techniques. Our services are listed below –
Sharing links to others and implementing backlinks.
Every professional SEO content writing service in India tries to implement these standards in their content. This is what we, at Das Writing Services, strive to focus on as well which makes us one of the best in the market.
Why give us a call at all?
Apart from this, there are other reasons why you can consider our content writing services in Bangalore.
Best professional writers
Dedicated experts for every genre
Multiple proofreading prior to content delivery
On-time delivery
Rewrites and editing if required.
Feedbacks by our clients speak of our efficiency
Our writers provide SEO friendly contents that can get your business to rank higher on SERP. Besides, content writing services in Mumbai also extend to VSO based content so that even Siri, Cortana or Alexa can find your website easily. 
Contact us today! 

Get in touch with us