Trusted by Industry leaders such as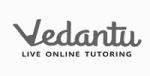 Real Stories from Real Customers
Get inspired by these stories.
Content Writing Services in Dwarka
Dwarka is among the suburban areas nearest to Delhi airport. Having high-end connectivity, Dwarka is primed to become a smart city. No wonder! It is home to several manufacturing projects and upcoming businesses as well. Therefore, standing out from the cut-throat competition in Dwarka is going to be a very difficult task indeed!
To reach out to your target audience, the internet continues to be one of the most widely used marketing avenues. Search engine result pages are the new outlet by which to grab customers' attention. Further, the appropriate placement.
To make your content worthy of the top rank, you will need professional content writing services in Dwarka, Delhi. This, in turn, will help attract more traffic to your website, consequently expanding your business.
How high quality content helps
Marketers develop content for a subtler promotional approach. However, that content must still be highly useful for the reader to show up on SERPs. There are plenty of reasons to develop content—to educate, explain, answer, introduce products, boost rankings, etc. All content must hit its mark, a nuance only understood by highly experienced content writing companies.
So, what can high quality content do for your business? Firstly, it can help your website rank for search queries. Next, it builds domain authority. And somewhere along the way it converts readers into loyal customers! Our Content Offerings
At Das Writing Services, we cater to every aspect of a business—from conception to running. Hence, our range of bespoke write-ups is highly prized by niche industries as they have helped them express their business visions to the masses. Take a look!
Why choose professional writing services?
Professional writing companies provide content that is SEO optimized and follows the latest guidelines. They use the Expertise-Authoritativeness-Trustworthiness principles to create the best content for your website. Therefore, a professional content company is better than a freelancer because of the level of experience they provide. 
They hire writing experts who are willing as well as versatile in writing every type of content. The content can be any of the following from the list of services:
Articles and blogs.
Press releases and product descriptions.
Web pages and Web 2.0s
Guest posts and Quora answers
App content and social media posts
Reasons to Partner with Us
At Das Writing Services, you will receive unique and high quality content writing services in Dwarka for your business. We make sure content is readable and free from grammatical errors. 
Thus, we also ensure they are passed through premium software, such as Grammarly, Yoast, and Copyscape. The same is delivered to the client only after content passes these tests. We have dedicated personnel to carry out this correction.
For more details on our content writing services in Dwarka, contact us for a free sample today!

Get in touch with us