Trusted by Industry leaders such as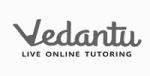 Real Stories from Real Customers
Get inspired by these stories.
Content Writing Services Hadapsar Pune
 "For we only create uniqueness…"
Hadapsar is a rapidly developing town in the eastern part of Pune, Maharashtra. It is due to sprawling corporate offices, technology parks, etc. Major corporate offices include Tata Consultancy Services, Honeywell Automation India Ltd, and Accenture Services Pvt. Ltd., to name a few.
Owing to this profound availability of high-end corporate, various small businesses have also emerged in this area. However, their aim to attract a broad audience often remains a challenge.
How to Improve Exposure?
Almost every other company has a "website". 
However, the smart ones among them take assistance from professional content writing solutions providers. They help their sites rank higher on the SERPs, which in turn improves the influx of visitors. 
We at Das Writing Services Pvt. Ltd. are here to provide you with content writing services in Pune that will provide you with maximum online exposure. 
Digital Marketing Trends That Your Website Needs
The race of reaching the top of the SERPs has resulted in a rise in demand for content marketing services in Pune. So, to stay ahead, look for a professional copywriting agency that is acquainted with the recent digital marketing trends such as:
Influencer marketing that engages "internet celebrities" and their following base. Companies need to find the "influencers" who usually create content related to their product or have an audience best suited for it. However, the content attaches to their posts are what will help the audience about that product.
Chatbots leverage machine learning and artificial intelligence in digital marketing. These communicate with the customers first hand, so the sentences these bots generate mustn't seem auto-generated but like natural conversation.
Interactive video is available over social media. Those are reportedly watched three times longer as opposed to the videos that are not live. The content shown on these videos also requires a professional touch to improve its persuasive aspect.
VSO or Voice search optimisation due to the presence of virtual assistants like Alexa or Siri. In the near future, almost half of the population will have some form of a smart speaker in their house, which will drastically increase the amount of voice search, and your website should have content to cater to that.
A brief insight on the services that might benefit you!
Search Engine Optimisation (SEO)
SEO increases the quality and quantity of traffic towards the website of the business. As your content marketing company in Pune Maharashtra, we incorporate various optimisation techniques to frame SEO friendly contents.
Editing and Proofreading
Content is rigorously quality controlled with meticulous editing and proofreading. Our content writers keep their write-ups relevant and to the point, reducing the bounce rate from your website's web pages.
Plagiarism Check
As the leading content marketing agency, we make use of premium software like CopyScape to check for copied content. This way, we are able to produce 100% unique write-ups even with similar topics.
Why avail of our professional service?
We at Das Writing Services provide you with content writing services Hadapsar Pune to aid you in generating traffic or attracting targeted clientele. Our high-quality content undergoes a stringent checking policy.
Besides, we are an ISO 9001:2015 certified company and have been recognized by the central government among the top 1000 SME 2019 organizations.

Get in touch with us