Trusted by Industry leaders such as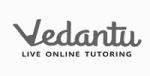 Real Stories from Real Customers
Get inspired by these stories.
Content Writing Services in Atlanta, Georgia
Atlanta, Georgia, is one of the most populated cities in the USA and a global finance hub. Commerce, education, and technology are among other areas of business for the city. It ranks among the top twenty cities worldwide. The city is a hotspot for commercial activities. Headquarters of Coca Cola and CNN are located here. 
In addition, it has one of the largest concentration of information technology jobs within the country. With the thriving economy in the place, the need for marketing is also very high. 
Due to this fact, content writing services in Atlanta, Georgia, is very much needed. Therefore, engage Das Writing Services to fulfil your content marketing needs today!
How is DAS Different?
At Das Writing Services, we are eager to fill the need for professional content writers. Having partnered with dozens of reputed Indian and American companies, we now have racked up a decade of experience. At DAS, we will curate content to land on pain points and help alleviate customer issues. 
We ensure content has high readability and logical flow

Content from DAS undergoes multiple rounds of review

We offer free samples and unlimited revision 

DAS will weigh in on the latest SEO techniques

Moreover, we produce content based on the Google content guidelines

Our team is regularly trained on the latest global industrial trends
Recent Trends In Digital Content Marketing
Digital marketing is the key to business growth. With emerging technicalities and alterations in Google algorithms, content marketing agencies also keep in line with the same. So, when you avail of professional content writing services in Atlanta, Georgia, USA, some of the trends to look out for are:
Relevance
To rank high on the SERP, it is important for content will provide the target audience with due information and insight. Therefore, a standard copywriting agency in USA will thus compile appropriate content that will grab more readers to your website.

Google automatically downgrades articles that users don't find relevant for what they are searching. Therefore, any attempt to "keyword stuff" content will result in backlisting by Google. Moreover, a good content agency will always try to maximize the correlation between the topic and the content, eliminating irrelevant content.
Personalization
Content personalization helps in greater reach to the targeted customer demographic. In this instance, a content writing company in Atlanta, Georgia will have to consider the particular customer base of the brand.
Moreover, ask yourself this: is the content in line with the brand voice? Nothing can be more disastrous than content that sounds fun and flirty for a staid corporate! Hence, we at DAS understand the "tone" you wish to employ when addressing your audience.
We avoid a generic approach for all our content. Companies are depending on content to help them gain business. Hence, we do not produce ornaments but workable tools. You can trust our work to give you the ROI you are looking for. 
Authenticity
Providing original content helps in better customer loyalty, delivering a greater customer experience. Professional content service providers thus check for such features before providing the same. All these features add up to successfully impart the authenticity of a particular brand. This, in turn, improves the conversion rates significantly
ROI (Return on Investment)
No investment is fruitful without its designated returns. We, at Das Writing Services, pen down your articles and blogs with precise impeccability along with housing a strong call to action tone. Being a leading content agency in Atlanta, Georgia, we design your contents in such a manner that they attract your target customers and expand clientele base subsequently.

Get in touch with us