Trusted by Industry leaders such as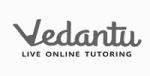 Real Stories from Real Customers
Get inspired by these stories.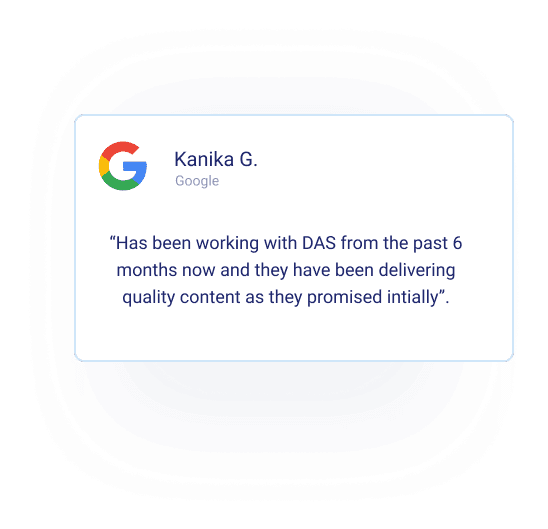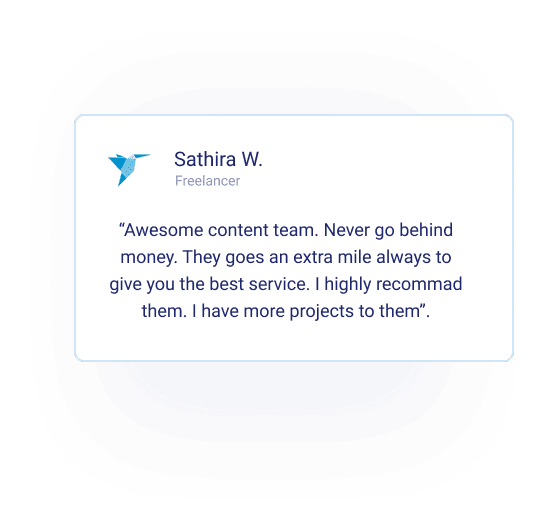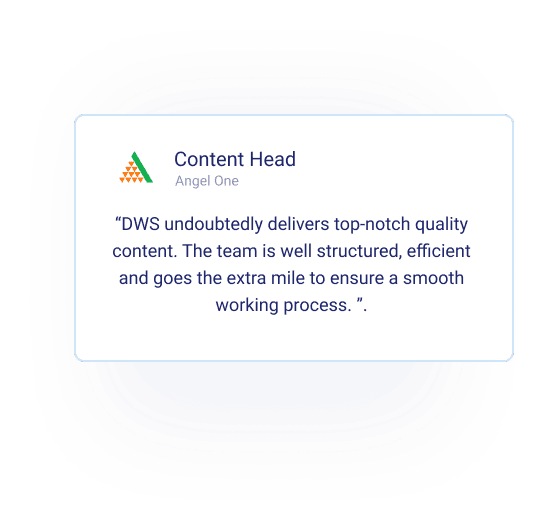 Hire Top Content Writing Services in Fujairah
Spread over an area of 1,450 sq. Km, Fujairah is one of the only emirates located entirely on UAE's eastern coast. Over the years, the country by the Gulf of Oman has been popular for its stunning tourist places. Notably, as per reports, 57% of marketers credit turning lead in sales to quality blogging.
If you, too, want to place your brand on the world's business map, tap into the recent digital media trends. So, what is the best way of doing something like that?
Typically, the most effective way is to hire a writing agency capable of generating engaging content. The writers help get conversion through website content, which eventually helps grow the business.
How do Content Writing Companies help?
There are several other ways in which a company can benefit from the services of content writers in Fujairah. Regardless, to ensure you benefit from the assistance of professional writers, it is important to hire competent professionals. Our content writing services include:
Blogs

Articles

Press Release

Technical Writing

Social Media Post

CV/Resume Writing

Product Writing
Why Rely on A Website Content Developer?
The best way is by weighing the quality of service they provide and their track record in the market. For example, we at Das Writing Services Pvt. Ltd. are famous for the following –
Engaging quality content
We are a trusted content writing service provider in Fujairah for quality content. All our content is tailor-made as per our clients' specific needs and requirements. 
Our team of qualified personal content writers is a pro in producing quality, engaging content. 
Further, it works in favour of our client's brand and effectively helps them a target.
SEO enhanced
All our content writing services in Fujairah are known for providing SEO enhanced content. This is because our team of copywriters tends to update their SEO knowledge regularly. 
It does not help them produce content that is as per the current SEO standard. But, in turn, it benefits a website's online presence and helps to survive the digital competition successfully.
Compatible with VOS
As VOS is the future of digital media, we pay special attention. Consequently, we strive to provide content that is compatible with VOS. 
For example, we help tailor content compatible with the popular voice searches on Siri, Cortona, Google and Alexa.
 In turn, it gives us an upper hand over other content writing services in UAE.
Variety of projects
Also, by picking a copywriting agency in Dubai, you need to look for various web content writing solutions they provide. Subsequently, it helps to measure their proficiency and innovation more effectively. 
For example, we offer a galore of content writing services like article writing, blog writing, website content, technical writing, social media posts, etc. 
Also, the knowledge of digital trends comes in handy for producing relevant content. Since our team is updated with the latest happenings in the digital world, we are among Fujairah's best content writing services.
What Should You Trust Us?
Delivering content on time is one of the most significant parameters for selecting content writers in Fujairah. As digital trends tend to change at lightning speed, the company needs to hire a content marketing agency for the following reasons:
Unique and engaging content
Our team of best content writers are skilled in delivering content following all these parameters. Moreover, they are highly professionals when meeting deadlines and catering to the current market trends productively.
Why Hiring Us is the Best Solution?
We are one of the leading in providing content writing services in Fujairah as we have:
Skilled and professional writers

Expert writers with knowledge in various niche

Professional proof-readers and editors

Timely delivery

Positive client feedback

Free sample before finalizing the project
So, contact us today for the best content writing services in Fujairah.

Get in touch with us