Trusted by Industry leaders such as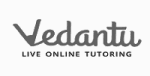 Content Writing Services in Hanoi
Hanoi – the vast capital of Vietnam, is spread across an area of 3,328.9 square kilometres.  Known as the "City of Lakes", it is the cultural, educational, and commercial hub of northern Vietnam and contributes to the country's GDP.
Some of the famous traditional commerce hubs of Hanoi include Hai Bà Trưng, Hoàn Kiếm, Nam Từ Liêm, Thanh Xuân, Bắc Từ Liêm, etc.  Apart from real estate, food and beverage are flourishing in the city.
There is ample opportunity for business owners to expand their grasp over the market. But, seemingly, the best and probably the most effective ways to do so in this market is by enhancing one's company's online presence. 
Resultantly, each year more business owners are appointing quality content writing services in Hanoi to benefit their business by creating a compelling brand image. Now, it must be noted that by hiring a content marketing agency in Hanoi, one can remedy more than one problem. Read below to know more!
How a Content Writing Company Helps
If your company website is going through any of these situations, it's time to hire a leading content writing agency in Hanoi. Das Writing Services can help solve the following problems:
Poor SERP rank
With regular content from us on social media or blogs, you will slowly notice your website authority build. Moreover, since our content is SEO-optimised, it will easily begin to rank.
Lack of branding
At the beginning itself, before launch, you will want to start branding your company, product, or service. Regular content output from the website can change that!
Decreased sales
Noticing a dip in sales? Time to reach out to a wider audience! Time to create fresh content. New content can help engage a wider audience and convert them into buyers.
Stagnant reach
Once a company has exhausted its target audience, it is time to find new markets. Content from a leading copywriting agency can help do that.
A leading copywriting agency is not only adept at customising quality content as per clients' requirements but is also a pro when it comes to formulating content as per SEO and VSO standard.
Real Stories from Real Customers
Get inspired by these stories.
Why Choose to Partner With DWS?
Here is what  one can expect to attain by hiring the best professional content writers from Das Writing Services. Our content provides considerable improvement in Google rankings on SERP. Moreover, we also ensure significant reduction in bounce rate. 
In addition, an Increase in the conversion of leads is also something we strive to provide. 
Penultimately, we ensure that you receive an increase in dwell time, so potential customers stick around and therefore, see an improvement in sales figures.
Choose DAS, the best content writing agency in Hanoi!
Frequently Asked Questions
How expensive is it to hire the leading content agency?
Reputable content writing services in UAE usually charge a reasonable sum for all types of web content writing solutions. However, the overall cost may vary depending on the project and specific requirements.
Is there any specific way to form SEO friendly content?
Once the client's requirements are communicated to the copywriting agency, the professional content writers take over.

Get in touch with us