Trusted by Industry leaders such as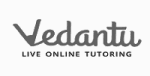 Content Writing Services In Japan
Japan's presence in the world of trade and commerce cannot be ignored due to its highly developed and business-friendly economy. It ranked among the top 30 out of 190 economies that allow ease of doing business. Japan has the largest industry in the world for electronic goods. Its automobile manufacturing industry is also the third-largest.
Top companies like Mitsubishi, Toyota, Nippon Telegraph, Sony Corporation, etc are all based on Japan. No wonder, all these are world-renowned brands and people are well accustomed with their products and services.
Nevertheless, retaining the status quo of such high yielding brands is also a challenging aspect, considering the fact that various players are crowding the market place now. Therefore, it calls for effective marketing strategies as well as enhanced customer service.
However, marketing can help significantly in both these areas, if utilised in the right manner. The primary objective of marketing is to reach out to a broad audience. And while most people are online, your digital
presence can enable you to build your brand over time.
Our clients speak
Need for online
presence for a business
Owing to the rising use of digital media among people, reaching out to them through the same is convenient as well as effective. For a business to showcase its products and services, digital space is the new platform.
It allows users to get to know the details instantly and make an informed decision before purchasing, for instance.
The service provider can also connect with the audience with their Copy Writing or article writing on a more personalised manner
Finally, redressal of grievances and getting feedback also becomes easier.
Since content plays a major role in digital marketing, it is advisable to post content that is relevant. Hence, hiring a content writing company in Japan can ease the burden significantly as they have the best professional content writer at your service.
How does content marketing aid a business?
Content marketing agency in Japan facilitates the online success of a company by generating quality content for the company website. Apart from that, there are several reasons as to why companies should avail English content writing services for Japanese businesses. Go through the reasons listed below to gain an understanding –
Aids in building &
maintaining brand
reputation
Adept at developing
SEO friendly contents
Generates more
revenue
Cost-effective
marketing strategy
Builds a relationship
with a customer
Thus a professional content writing company in Japan will enable a business to improve their online brand visibility and as a result, gain more website traffic.
Is Google algorithm important?
Google is one of the most widely used search engines and to enhance the user experience, it updates its algorithm often. To show results that are most relevant to a specific search, Google has by far launched multiple algorithms that have unique features to rank pages on SERPs.
Algorithms like Panda, Penguin, Bert, Hummingbird, etc function on a content differently. Accordingly, they present the search results to a user when he/she makes a query on the search bar.
Therefore, writers at a content marketing agency in Japan, consider these technicalities while framing your content. The writing experts are trained to curate web content writing solutions that will aid in improving your website rank remarkably.
Features of a top content writing company
Therefore, companies need to be diligent while looking for content writing services. For instance, when an individual searches by "content writing agency near me", SERP will display the top content agencies in Japan. Following which, companies should select the content marketing agency in Japan with the following features –
High quality
Websites posting high quality, engaging content will get more footfalls and as a result, increase awareness about their brand online. Google algorithm also gives more priority to websites with quality content and ranks them higher on SERP. Therefore choose a copywriting agency that can generate quality content regularly.

Top Companies that offer professional Content Writing Services In Japan engage the services of the best professional content writer who can create well researched, high-quality content.
Wide range of services
You should opt for a premium content marketing agency that is proficient in developing suitable content for various digital platforms. It includes – Article writing, Technical writing services, YouTube video description, Press release, Blog writing
SEO friendly content
To improve the chances of your website ranking higher on SERP, your content needs to be search engine optimised. Therefore avail Content Writing Services in Japan from agencies that hire a copywriter who is expert in SEO techniques.
Premium software
Go for content writing companies like Das Writing Services that makes use of premium software like Grammarly and Copyscape. In that way, you will be assured that the content delivered by them will be unique as well as free of any grammatical errors.
Dedicated writers
Opt for content writing agency where you can avail team of dedicated website content writer who is experts in various fields. Consequently, one can avail content on a variety of topics for their website, which will draw in more consumers.
How to know which agency is right?
When you look for a 'content writing agency near me', you will be presented with a long list of service providers. However, landing on a provider that meets most of your requirements is an uphill task. To choose the right Copywriting agency Japan, you can look for the following features –
Look into their previous writings or ask for a sample.
Asses the years of experience in this domain.
Look for past reviews from customers who have availed their services.
Evaluate their SEO techniques.
Turnaround time for urgent and regular projects.
Consider their pricing.
Altogether, there are multiple factors while choosing a content writing company in Japan. Make sure you choose the one that provides you with high-quality service.
Why choose our services?
We ate Das Writing Services are a group of writing professionals. The editors and quality analysts work to provide you with the utmost quality services. Our timely delivery and both SEO and VSO content have earned us the title of being a leading content agency.
Our website content writer follows a stringent ato curate content that meets industry standards and also follows Google algorithms. We are NASSCOM registered and ISO 9001:2015 certified. So you can rest assured that you are about to receive the best quality write-ups.

Get in touch with us