Trusted by Industry leaders such as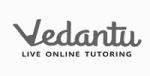 Real Stories from Real Customers
Get inspired by these stories.
Content Writing Services In Kigali
Over the years, Kigali has been striving to create a new identity that is more than just a city with colourful views. To begin with, the city has evolved into East Africa's tech hub as it harbours a large number of IT companies, including numerous indigenous ones.
Bizoneer Consulting Company, Teleyah Technology, Easyfeet Technologies, etc., are some of the leading IT companies in Kigali. As it is witnessing such drastic change in its economic infrastructure, experts believe the area will see great success in the future.
This prediction has resulted in a surge of companies trying to establish their hold in this city. They are even investing in digital marketing and availing content writing services in Kigali to reach their online audience.
Why hire us?
Needless to say, the demand for a content writing company in Kigali has been at its peak. There are more than one ways in which hiring a professional copywriting agency can benefit your business. Here are some reasons why you should consider our assistance for your website:
For high-quality content for your company's website

To keep up with the latest Google algorithms and SEO trends.

To tell a better story about your brand, vision, and product/service.

For building a better connection with your target audience.

Increasing your online presence and improving your trustworthiness.

To sustain profitability and combat the effects of market competition.
Benefits of Our Services
Professional writing agencies train their writers to produce top-notch write-ups, which both readers and search engines appreciate. When you hire a leading content marketing agency in Kigali, you can expect to achieve the following –
Increased visibility online
Greater customer retention
Increased brand awareness
So, make the most of these benefits by hiring a competent content marketing agency like ours. At Das Writing Services Pvt. Ltd., we believe in perfection and always provide the same so that your website can stand out among your competitors.
Why Choose Our Services?
We are meticulous about our assistance, and through our content writing services in Kigali, the writers:
 

Produce 100% unique and plagiarism free copies

Create VSO and SEO friendly content

Incorporate layered and meticulous checking

Use project-specific content writing techniques

Frame write-ups are at par with the latest online trends

Write content that can compel your target audience
Das Writing Services Private Limited, an ISO 9001:2015 certified company and a top content writing company. So, get in touch with us now to learn more about content writing services.

Get in touch with us