Trusted by Industry leaders such as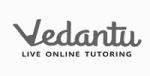 Real Stories from Real Customers
Get inspired by these stories.
Content Writing Services in Koramangala
Koramangala is a popular commercial hub of Bangalore and houses several technology firms, including Infosys. Resultantly, several ancillary industries and startups have also come into play in the region, making it challenging to sustain profitability in the competition. Consequently, many entrepreneurs plan to boost their online visibility by seeking help from content writing services in Koramangala.
By doing so, they are benefitting their business in more than one ways. To begin with, content will help them to expand their reach in the consumer market.
However, one cannot benefit unless they choose the right content agency. For instance, hiring a freelancer or a content writing company in Bangalore makes a significant difference!
What does DAS create?
We create the best content for your business. Our blogs are as light as a feather while our articles crisp as toast. Moroever, our web pages are minimalistic. We write production descriptions that are sharp and accurate. And our press releases never ramble. Here are some of the content we create:
Articulate articles

Befitting blogs

Precise product descriptions

Terse technical write-ups

Well-researched web pages

Sassy social media content
Freelancer Vs Content Marketing Agency
The following reasons make hiring professional content writing services in Koramangala more effective and beneficial than hiring a freelancer:
Availability and Dependability
Very few freelancers are dependable and available to meet urgent content requirements. Content development companies in Bangalore can take on critical projects. Hence, a leading content agency is more reliable than a freelance writer.
Exposure
Though some freelancers are skilled at their job, their scope is often limited. Contrarily, the best professional content writers deal with a varied clientele. Consequently, they are proficient in developing many types of web content writing solutions.
SEO knowledge
Though freelancers may be aware of the importance of keywords, not all are aware of SEO. However, content writing company in Koramangala, Bangalore, provide their writers with a thorough brief on the significance of SEO.
Unlike a content writing agency Bangalore, freelancers tend to possess little knowledge about the client's target. Also, they are not aware of their client's audience or about their preference. This difference gives the writing agency an upper hand at producing target relevant content and helps to boost engagement value.
Multiple Revisions
Not all freelancers would be up for the multiple revisions you may require. All our clients are demanding, but they do change their requirements often! Therefore, we keep up with their vision professionally. 
Freelancers may sell you a content and then refuse to edit it or make changes as per your requirements. You'll be left in the lurch! Therefore, avail of Das Writing Services' best content writing services and ensure that you can make changes to your content at no cost!
Why Rest Your Concerns With Us?
You can search for a content agency near me and get multiple search results. However, make sure to choose the one that suffices your content requirements efficiently. In a nutshell, we extend the following pointers to highlight our USP :
Quality content that is SEO enhanced and VSO compatible
Expertise in the latest content trends and techniques
Das Writing Services Private Limited is a NASCOM registered company famed for offering content writing services in Koramangala and other places. When you avail of our assistance, you are bound to get quality results. So, get in touch with us now!
Long-term Partnering with DWS
Apart from the above reasons, here is why you should partner long-term with DAS.
We understand you better in the long term

Precedence over others

Weighing in on content creation

Guidance with SEO

Inputs on content

Analysis on keywords, topics etc.
Therefore, give Das Writing Services a call today! We appreciate a long-term collaboration and go the extra mile for our old clients. From speedy delivery to mistake less content, we never take old friends for granted.

Get in touch with us