Trusted by Industry leaders such as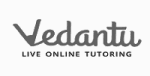 Top Content writing services in Kuwait
Officially known as the State of Kuwait, the country is one of the richest nations worldwide. With growing infrastructure and industrialization there, the competition has also increased tremendously.
The country is known for its home-grown theatre industry, and its locals value culture a lot. Hence companies operating there need to also tap into their creative and cultural sides to attract local attention.
This is possible only with a stable online presence that builds a loyal community that resonates with your brand's identity. There is no better way to achieve this than by leveraging our digital marketing content.
Das Writing Services Pvt. Ltd. produces content that matches your brand's tone and meets your audience's needs. Rank high and convert more with our content writing services in Kuwait.
What sets us apart from the others in the market?
We are the first choice of many companies across the world because we are committed to delivering the finest written pieces in the industry. This is because our content is:
Compelling
Convert your traffic, convince them that you are their ultimate answer and keep them hooked to your site with our compelling content pieces.
SEO Optimized
Pleasing the algorithms is as crucial as satisfying your customers, and our content writers frame pieces that do both without seeming out of place.
100% Unique
You don't ever have to worry about plagiarism issues with our content. Every content writer here is trained to create unique pieces that do not exist on the internet.
Customized
Every write-up we produce is framed to match your business' voice so people can recognize your brand even when it is not mentioned directly.
So, if you are looking for the perfect words to describe your company, we are just a call away. With us, give your company personality, presence and panache.
Still wondering why us?
We have been providing content management assistance to companies across the world for over a decade. During this time, we have developed new ways of catering to the ever-changing digital marketing needs.
Every content writer here gets thoroughly trained on how to incorporate SEO tactics and create market-best content.
Frequently Asked Questions
How much can I order at once?
We specialise in bulk content production. Hence, you can order as much as 5 lakh words worth of content at once from us. However, the delivery timeline may vary depending on our availability of resources and the criticality of your project.
Does Das Writing Services only write finance related pages?
Although, we have numerous renowned names from the finance sector as our clients, our capabilities are not limited to it. We train our writers to grasp any concept quickly and produce content maintaining the standards we are known for.

Get in touch with us