Trusted by Industry leaders such as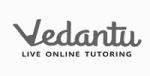 Real Stories from Real Customers
Get inspired by these stories.
Content Writing Services In Leeds
"For we create to inspire…"
Leeds, the largest city in West Yorkshire, is considered one of UK's most diverse economic sectors. It has the fastest private-sector job growth in entire Britain, with a large number of individuals working in finance, distribution, public administration, education, etc. 
Such huge commercial potential has given rise to a growing number of entrepreneurs. If you are one of them and want to tap into this developing marketplace, you will have to take appropriate measures to increase your brand awareness.
You can avail content writing services in UK to boost your digital presence. You can hire a leading content agency , for example, Das Writing Services Private Limited, to help create engaging content for your organisation.
First, you need to know the benefits of hiring a content marketing agency in Leeds, UK.
How Content Marketing Agencies Help Businesses?
We fully live by the words, "Client Satisfaction."
To be successful, your brand needs to have the best exposure in the market. An experienced content writing company in Leeds, UK, will help improve how your organization is perceived in the marketplace. For example, you can help your business if you hire us. The reasons are listed below. 
What makes us exceptional! Know Why to Choose Us
With a team of professional content writers, we strive to generate SEO contents that are based on the guidelines provided by our clients. Also, we ensure that our writings are concise and informational ultimately benefitting the reader with quality knowledge in a short span of time.
It will significantly improve your website's traffic. You will notice a drop in your site's overall bounce rate. Increased traffic and lowered bounce rate will help increase your site climb the SERP index.
Your customers will be able to find your products and services on offer thanks to our SEO friendly contents. It will help retain the old customers while acquiring new customers as well.
All of our content is of the highest quality. We have experience of working with varied clientele. We have the expertise to understand and create all your web content writing solutions.
Our team of best professional content writers is proficient with the latest SEO and VSO techniques. We are also proficient with the latest writing trends and techniques.
You can simply find us by initiating a query with a 'content writing agency near me'. However, you need to ensure that you have selected the right content type for your organisation's growth.
We offer the best content writing services in Leeds, UK. Our quality content helps you extend your reach across borders. So get in touch with us at the earliest and boost your web traffic and sales today.
Know About Us Before Choosing
These are several reasons why you should choose us, Das Writing Services Private Limited, as your SEO Content Writer Leeds, UK. For instance, we are a NASSCOM registered organization. We are capable of delivering top-notch 100% unique content that sells. 
Contact us now via calls or email!

Get in touch with us