Trusted by Industry leaders such as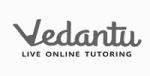 Our Clients Speak
We have been working with clients around the world
Content Writing Services In Los Angeles
Home of Hollywood, Los Angeles is the cultural and economic hub of the United State's west coast. It has a thriving economy, driven by the massive entertainment industry, international trade, aerospace, IT, and tourism. The city also has growing finance, telecom, healthcare, and transportation industry, along with several flourishing startups.
If you own a business in Los Angeles, you need to benefit from this increasing commercial prospect and create a noticeable online presence. This will ensure that your organization is not just another name, and for that, you can take help from content writing services in Los Angeles, California.
We at Das Writing Services Private Limited will help you strengthen your brand presence and fuel the growth of your business. Our writers are trained to create write-ups on multiple topics, due to which we can deliver great SEO-optimized content irrespective of your business type. Why Go For A Professional Copywriting Agency?
You can only expect a positive outcome if the content marketing agency USA extends high-quality, SEO friendly contents. Their team usually has immense knowledge about the online market and creates content that will hit home for your customers. 
However, finding such a content writing company in Los Angeles, California, USA, may not be simple.  That is why you need to check if the content writing company you are partnering with has certain specific qualities. 
Some of the qualities a leading content agency should have
Its writers are adept at creating tailored content according to your requirements.
It has a clear understanding of the norms of VSO queries and current trends.
It uses the latest optimization techniques to create SEO friendly contents.
The company writers can create engaging content that will build trust.
Every professional content writer of its understands the approach of their clients.
As a leading content agency, it is punctual with its delivery schedule and is never late.
What makes us stand out?
We at Das Writing Services Private Limited offer several different types of content-related assistance that have made us unique and a member of NASSCOM. As a well-known content marketing agency in Los Angeles, California, USA, we always try to provide only the best. Our highest-quality content will ensure your business fosters the goodwill and trustworthiness required to sustain and lead the market.
Avail our world-class content writing services in Los Angeles, California, and watch your online presence soar within days. 

Get in touch with us