Trusted by Industry leaders such as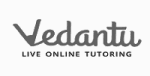 Check out our Services
Article & Blog Writing
Services
Voice Search Optimized
Content
Website Content
Writing
Press Release
Writing
Social Media
Content
Technical Writing
Services
Content Writing Services Madhapur
"For we create to
inspire…"
Madhapur is a suburb in Hyderabad's Rangareddy district. It is one of the largest IT/ITES and BPO hubs in the country while boasting several educational institutions, international schools, and thriving hospitality industry.
Madhapur's economy is largely influenced by the IT, ITES, and Telco companies located in the suburbs. A flourishing software and BPO industry provide employment to the residents while offering a chance to several auxiliary businesses to tap into this market.
Therefore to increases your visibility in this cut-throat competitive market, you should opt for content writing services Madhapur Hyderabad. You can contact Das Writing Private Limited to get the best content, curated especially for your business. 
A content writing agency helps you choose the best possible digital marketing solution. They develop content after searching thoroughly about your company and its services or products. In turn, you can increase your reach without investing a lot. 
Hence, you can customize the content and get the desired lead within a short period. However, detecting the targeted audience is not easy considering the factors behind it. You need to be careful while selecting a writing agency.
Factors to Consider Before Hiring a Pro Agency
To tap this tech-savvy community, your business should have a strong online presence. It will help the organisation stand out from the competition while allowing it to gain a new customer base to fuel growth.
Seek the best content writing solutions in Hyderabad for your business and benefit from their expertise. Improve your online presence by a significant margin with the best professional content writers.
Moreover, the SEO content helps you perform well online so that you can expand your reach across the borders. However, you need to find content writing services that fulfil all requisites of digital marketing trends.  Check out the following pointers to choose the best. 
Qualities of Best Content Writing Agencies –
They should be able to tailor content according to your unique requirements.
Content development companies in Hyderabad should be punctual.
Must know the latest norms of VSO queries and SEO tactics.
Know how to create engaging and authentic content.
Hire a copywriter to avail of content writing services in Madhapur. You should look for the qualities above while hiring a web content writing company in Hyderabad.
How Quality Content Can Help you Increase your Business
You can avail the assistance of a content writing company in Madhapur Hyderabad to improve your brand's presence. There are several benefits of hiring a leading content agency adept at creating tailored content that suits your organisation's requirements.
Best professional content writers can help you in several ways. Let's take a look.
Better Ranking

They can help increase your website's rank on SERP, or Search Engine Rank Page, which will consequently increase your company's online visibility. It also increases organic traffic and brand awareness. 


Improved Reach

Engaging and curated contents will help generate more lead and turn search volume into a potential customer. It is one of the primary benefits of availing web content writing solutions.


Reduced Bounce Rate

You will be able to lower your website's bounce rate by a significant margin, ensuring a better sense of connection from the customer. That will help you retain existing customers more effectively.


Prompt Service

Such positive benefits can only be availed if the content writing services in Madhapur Hyderabad delivers the content on time. Start a query on the internet with a "content writing agency near me" and select an organisation that matches your requirements.
What Makes us the Best?
At Das Writing Services Private Limited, we meet all the perquisites mentioned above while offering you much more. We have earned the recognition of the Central Government as one of the top 1000 SME 2019 Organisation.
There are several reasons why we are rated as one of the best content writing services in Madhapur. We are proficient in all genres of content writing like article, voice-optimised, blog content and many more. 
To know more about our content writing services, contact us at the earliest.

Get in touch with us