Trusted by Industry leaders such as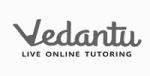 Our clients speak
Content Writing Services In Magarpatta Pune
Magarpatta is a privately owned community situated in Pune, Maharashtra. It is a gated section that consists of a commercial and a residential area. From hospitals to restaurants, this private area has everything even though it only stretches for 450 acres. Its economic transformation from agricultural land to a cyber-city happened due to its exposure to various industry. 
However, currently, in order to sustain such growth, you need to dive into the digital market. For which you need to hire a professional content writing company near Magarpatta to build your online presence. We at Das Writing Services are here to help you with standard content writing services in Pune with our web content writing solutions.
Importance of Content
Digital marketing is the trend, and it is here to stay in 2020 and onwards. And, it is a bit difficult to build your brand in the online market without proper content writing development. So, you not only need to avail the services of a top content writing company in Pune to market your business brand online but build an online presence.
In order to keep this online existence dominant, it is essential to hire a copywriter who will provide you with 100% SEO friendly contents. You can thus search for a 'list of content marketing companies in Pune' and choose the one which is capable of meeting your content needs. How Our Services Benefit Your Business?
We are one of the content writing firms in Pune Maharashtra that generates enhanced quality content for our clients in Magarpatta. They are well versed in multiple niche topics enabling them to create impactful engaging write-ups irrespective of the content type.  
Such write-ups from our content marketing agency writers offer your brand a unique voice that will help your target audience to reach you faster.
When the website of your business in Magarpatta, Pune, starts to gain more and more traffic, you will begin to climb the SERP metric as well.
Our professional content writers enable you to attract potential clients with the help of the content itself and its higher SERP rankings.
Being at the top of your targeted search results also helps you generate improved ROI and CTR from the write-ups we provide you.
Our content writing services Magarpatta Pune will help convert the traffic you gain into a significant amount of sales or subscription.
The rank also offers greater exposure to your brand online. The writers enhance the positive aspects of your business and showcase them.
Your website can become popular (that customers come back to) through our content development services with comparatively lesser effort.
Types of Content
There can be several kinds of content which are posted on digital medium on a day to day basis. All of these fulfil business requirements and hence is a necessary part of any business. Therefore, one must choose a company which offers such various kinds of Content Writing Services in Vietnam. Here, have a look at the types of services usually companies provide to their clients.
Reason to Choose Us
Das Writing Services Private Limited is an ISO 9001:2015 certified company whose primary goal is to ensure that our clients are satisfied. This is why we extend 100% SEO friendly and non-plagiarised content. All these features and our article writing, blog writing, social media posts, etc., skills have helped us grow over the years. Besides, we have also become one of the leading providers of content writing services Magarpatta Pune and nearby regions of Maharashtra.
Avail our services to lead the race amongst your multiple competitors in digital marketing!

Get in touch with us