Trusted by Industry leaders such as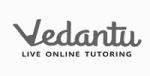 Our Clients Speak
We have been working with clients around the world
Content Writing Services In Manchester
Manchester, a thriving city, is known for its scale of business activities. Commonly called the world's first industrialised city, Manchester is favourable for financial opportunities. Furthermore, Manchester's Gross Domestic Value (GDP) of 62 billion is because several enterprises are at the forefront of business activities. This has also made this city one of the top 30 destinations for investment in the business. 
As a result, industries such as financial and legal businesses, advanced manufacturing and real estate have shown promise of growth. Content writing services in the UK also play an important role in that. Das Writing Services, esteemed content writing services in Manchester, UK, provides engaging content for its clients' websites. Therefore, this makes sure that an enterprise attracts a niche of potential customers attracted through its content. 
Importance Of Content Marketing
Content marketing and web content writing solutions are the most efficient digital marketing techniques. The first thing that people notice about a company is the content on its website. Therefore, it is important for you to put informative and rich content on your online portal. Consequently, quality content provided by leading content agencies helps in customer conversion. 
Additionally, a reputed copywriting agency develops content following Google guidelines that increase a website's visibility. Apart from that, digital marketing techniques include proper SEO and unique content. This helps a website gain a lot of visitors, and the opportunity for business growth increases.
These techniques boost a website's ranking on Search Engine Result Pages (SERPs). Therefore, potential customers can come across a company's website easily on Google, Bing, or Yahoo. Also, content writing services in Manchester provide appealing content that attracts scores of people surfing the internet. It piques interest and curiosity in them. 
What To Look For In A Content Writing Company?
A reputed content marketing agency in Manchester, UK, such as Das Writing Services, has several reasons for its success. Thus, before you hire a copywriter professionally, look for the following pointers –
1
Unique content
An established content marketing agency provides unique and SEO friendly contents for its clients. In addition, these contents include website articles, blogs, social media posts, and many more. Unique content also helps a website gather higher traffic from internet users. Since Google penalises plagiarised content, it can affect your business website ranking. Thus 100% original content is a must for better online visibility. 
2
Team of professionals
Leading content writing services in Manchester assign their tasks to experienced and seasoned writers. On top of that, these professional writers are highly skilled in advanced digital marketing strategies. As a result, these strategies increase a website's visibility on Google, Yahoo, and Bing.  The dedicated team also comprises proofreaders and editors. They check the content thoroughly before submitting it to ensure zero errors. 
3
On-time delivery
An esteemed SEO content writer in Manchester, UK, delivers its contents to its clients on time. Since every business runs on a particular schedule, timely delivery is crucial. Any reputed content writing agency delivers the content on and before the due date. Thus, seasoned writers use innovative research and content development techniques to provide quality content within delivery date. 
4
Affordability
Content at affordable prices is a key feature of a reputed content marketing agency. Furthermore, they also offer free samples to their clients to give an idea. Moreover, content marketing is one of the most affordable ways to grow your business. 
Reasons To Choose Us
We, Das Writing Services Pvt. Ltd., are the pinnacle of web content writing solutions. Moreover, we are ISO 9001:2015 certified and an active member of NASSCOM. We have a team of talented writers, editors capable of delivering the best content for you. 
Additionally, we are registered under Registrar of Companies, Ministry of Corporate Affairs (MCA) as per Companies Act, 2013. On the other hand, our team of professionals provide SEO friendly and unique content on time at reasonable prices.
Therefore, avail our professional content writing services in Manchester to improve your website's online presence and popularity. Contact us to know more about our services.

Get in touch with us