Trusted by Industry leaders such as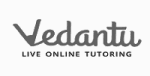 Content Writing Services In New York City
New York is home to one of the world's largest entertainment industries, including several top universities, medical research centers, financial hubs, and the famous Wall Street. Naturally, New York is home to several ancillary businesses that cater to the various needs of large-scale industries as well as its residents. 
If you want to grow your business in this area, all you need is to stand out from the immense competition present in its current marketplace. A great way of achieving that is boosting your digital presence with the help of high-quality and engaging content.
We at Das Writing Services are here to provide you with excellent content writing services in the USA. Our writers create write-ups using cutting-edge writing and editing tools.
Our varying client base, hailing from various services and manufacturing sectors, has provided them with the expertise to create content suitable for organizations with varying requirements. 
Why Hire A Pro Content Marketing Agency?
A brand's success depends entirely on how it is perceived on the internet. A leading content agency can help you improve it and achieve the following goals:
Sales
It helps convert more visitors into potential customers and improves your product sales. This will further increase the overall market presence of your organization while boosting the revenue stream.
Engagement
High-quality content delivered by a content writing company in New York City USA lowers your website's bounce rate. Instead, it helps you connect with your targeted customers more efficiently.
Exposure
A content writing service provider in USA can significantly increase your company's web traffic. As more prospective customers visit your website, more people get to know about your brand and business.
Leads
You will be able to attract new leads for your business while retaining the existing customers with innovative web content writing solutions. This will put you ahead of others and create a positive image.
Das Writing Services Pvt. Ltd. has been providing the same to our customers from across the world. However, there are several other factors that make our content marketing agency in New York City the best.
Real Stories from Real Customers
Get inspired by these stories.
What makes us unique?
Our dedicated team of content writers provides the leading content writing services in New York City, USA. Besides, Das Writing Services Private Limited is a NASSCOM certified organization, which adds to our authenticity. We also have a proven track record of delivering quality content on time. 
Our 100% unique content creating backed with the immense knowledge of our writers has made us this popular.

Get in touch with us