Trusted by Industry leaders such as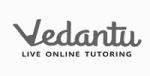 Our Clients Speak
We have been working with clients around the world
Content Writing Services In Rwanda
Besides being named the Land of Thousand Hills, Rwanda has also made several headlines for reaching exemplary heights in the tech industry. Notably, technology, financial services and telecom make up around 25% of the fastest-growing firms in the African continent. For instance, companies like the Charis Unmanned Aerial Solutions, Axiom Networks, etc., are among the companies which are included in this prestigious list from here. 
With a little more recognition in the digital world, it is expected that the diverse industrial sector of Rwanda would grow exponentially. This is why the established companies have already started framing digital marketing strategies and availing content writing services in Rwanda. 
Need For Content Marketing
The leading Rwanda-based businesses are devising ways to expand beyond their country and capture a larger global market segment. With the revolution in the field of digital marketing, one can put their company on the global map of businesses by appointing a competent content marketing agency in Rwanda, Africa. 
This is because most visitors, irrespective of where they live, tend to research online before purchasing any product or contacting any company's representative. Therefore, the only way to leverage this emerging trend is by providing what the target audience is looking for, which is quality content. Here quality stands for easy to interpret and highly informative. 
So, if you want your business to reach people in and around the city, you will need to opt for professional content writing services in Rwanda. Much like our content writers at Das Writing Services Pvt. Ltd., they meticulously research to understand your target audience and frame write-ups that will positively impact your visitors. 
Perks of Appointing Our Content Marketing Agency
Our expert content writers are adept with the latest trends in the world of digital marketing. It is their knowledge that makes them quite an asset for a thriving business as they offer:
Engaging Website Content
The first thing a potential client comes across is your company website. If your website fails to connect with your target base, there is a big chance that your brand would not sustain the stiff market competition. To ensure that they are hooked right from the beginning, you need to use engaging content that has relevance and utility. Our content writing company offers exactly that and significantly improves the website dwell time. 
Higher Ranking on SERPs
Ranking higher on SERPs means better visibility and more organic traffic. Since company websites that appear at the top results of SERPs are more likely to receive a higher number of 'clicks'. Regardless, our professional content writers are quite adept at producing keyword-centric content which is contextually relevant and facilitates the process of securing a higher rank on your targeted search results.
Better Website Authority
By hiring us, a leading content writing agency, you would see an increase in your company website's lead generation. With the information-rich content our experts produce, you will help both Google and your visitors understand the amount of knowledge your company holds. This will also make other sites link to your web pages and allow you to channel traffic from an avenue other than search results. 
Better Connection With Visitors
Content that matches one's search intent and also provides substantial information is bound to pique interest among the target audience. This, in turn, helps business owners to build a connection and develop a bond of trust with their target. Thus, your copywriting agency in Rwanda must be adept at weaving stories around your products and services. Luckily you have already found us and our exceptional services. 
Why Our Content Writing Services?
By now, you understand which content writing company in Rwanda, Africa, would be best for your website. At Das Writing Services Private Limited, we offer you valuable insight as to what your readers want. 
We are an ISO 9001:2015 certified company and a leading content writing agency in India. With a global clientele, we are adept are framing a variety of content for you. 
Check out the merit of our content writing services in Rwanda by availing a free sample of your choice! Get in touch with us now.

Get in touch with us