Trusted by Industry leaders such as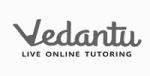 Our Clients Speak
We have been working with clients around the world
Content Writing Services In San Francisco, California
San Francisco, the banking and financial centre of the West Coast, is a major regional hub. Boasting a thriving tech industry, it also has a vibrant service and tourism economy. With a GDP of $907 billion, San Francisco County is considered the highest-income country in the entire United States of America. Hence, people and entrepreneurs flock here in droves!
It is an ideal place to start a business. San Francisco locals' high per capita income provides more purchasing power, allowing enterprises to grow rapidly.
If you want to tap into this growing commercial marketplace, you need to have a lively online presence. To survive in San Fransico's tough market, both new and existing organizations must find ways to increase their brand awareness. For example, hiring content writing services in San Francisco, California, to buoy their digital presence. What To Look For In A Content Writing Company?
Before you initiate a search for "content writing companies near me", consider the following factors to find a skilled team with whom to partner. You will clearly understand what to expect from a website content writer if you follow the below-mentioned guidelines. 
With Das Writing Services Private Limited, you can expect all of the above, as well as several other benefits. We enjoy partnering with clients to help them in their marketing journies. No matter what, we have the right content for you!
Guidelines to Follow When Choosing a Content Partner:
Look at content solutions they have to offer
Have a steady track record of creating plagiarism-free content
Be able to create customized content for different digital platforms
Should have a sound insight on SEO trends and techniques
Understanding the latest Voice Search Optimization techniques
An organization providing content writing services in San Francisco, California, should have a solid market reputation amongst the local businesses What are the Benefits of Hiring a Content Writing Company?
An organization's success depends entirely on how it is perceived in the marketplace. Likewise, a professional copywriting agency helps increase a business's online presence with engaging content. To emphasize, let's look at how web content writing solutions can help your business grow.
Better Rank

A website having engaging content is likely to rank better on Search Engine Results Pages. When the rank increases, your company's online visibility improves. Thus, content improves website ranking and chances of potential customers visiting the page.

Reduce Bounce Rate

A content marketing company in San Francisco, California, will help reduce your website's bounce rate and help convert more website traffic into potential sales. Good content keeps visitors on your page for longer and cuts the bounce rate. 

Client Connection

Engaging and SEO-friendly content posted on your website helps generate more leads while creating a sense of connection with prospective buyers. It can help improve an organization's market presence significantly. When you strike a chord with clients, they return for more!

Custom Content

A web content writing company in San Francisco, California, can help you create tailored content according to the product or service you provide, which will draw more results from popular search engines. Custom content is a good way to develop your brand voice. 
Why Work With Das Writing Services?
Therefore, if you are planning to hire a content writing company in the USA to reach the above mentioned goals, here are some of the reasons we're the best content writing company in San Francisco, California. Alongside is a brief idea of what makes our content writing services in San Francisco, California, unique!
Together, these qualities make us the leading web content writing company in San Francisco, California. Get in touch with us at the earliest and boost your web traffic as well as sales.

Get in touch with us