Trusted by Industry leaders such as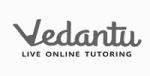 Our Clients Speak
We have been working with clients around the world
SEO-Friendly Content Writing Services In Sao Paulo
Sao Paulo is a leading financial hub of Brazil, which is also rich in culture and home to multiple cultural institutions. Alongside, it also has industries of petroleum processing, cement making, automobiles, etc. Moreover, it is also among the most populated cities too, which makes it a much sought-after place in South America.
However, for businesses to thrive in this rising competition in the marketplace often becomes a challenge. They have to keep up with their marketing strategies and utilise the full potential for training their brand recognition. 
In today's world, digital media has eased marketing techniques like never before. If you look forward to targeting a specific audience, you will also have to provide SEO friendly contents to remain relevant in the industry. Hence, we at Das Writing Servies are here to provide you with high quality Content Writing Services in Brazil to enhance your marketing approach. Why Digital Marketing?
Marketing your products or services is an integral part of running a business, irrespective of whether it is a start-up or an old one. In the backdrop of a rising digital world, people now access information and perform multiple activities over the internet. Therefore, targeting a wide audience from digital media is easier. You can get access to professional web content writing solutions from a leading content agency. An expert overview of your marketing approaches will provide you with several benefits.
The benefits are listed below for your understanding:
Showcasing your content framed by a content writing company in Sao Paulo, Brazil, will entice the readers.
The content will also contain relevant information that meets the consumer requirement when curated by the best professional content writer after intensive research.
Content on digital media will help you gain more traffic to your website, as the content marketing agency in Sao Paulo knows the industry standards and techniques.
A professional website content writer knows how to write content for the global market, so your website becomes globally acknowledged.
Reasons to Rely On Us
Das Writing Services is a NASSCOM certified company working consistently in delivering web content writing solutions to its clients in the UK, USA, Russia, etc. We have a team of writing experts who curate content as per industry standards. They are well versed with SEO and VSO techniques of framing content. We are also an ISO 9001:2015 certified company, so you can rest assured that our service is unique and authentic. 
You can avail services like Blog writing, Copywriting, Article writing, Press Release, Quora posts, etc.

Get in touch with us