Trusted by Industry leaders such as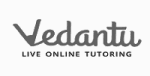 Content Writing Services In UAE
The UAE is one of world's wealthiest states thanks to a massive boom in the nation's economy. Oil and natural gas, tourism, telecommunication, and transportation plays a key role in the development and sustaining of the nation's economy.

The vast economic progress and a varied marketplace creates the perfect environment for starting and growing personal businesses. Consequently, an increasing number of organizations are starting their ventures in the UAE.

If you are a business owner in UAE you need a strong online presence. To sustain in today's everchanging marketplace, it is the online content that speaks for your business.
Therefore, we at Das Writing Services Private Limited offers you the assistance of a team of best professional content writers to help you with quality content. Our best-in-class content writing services in UAE will help you climb the ranks in Google.
Why Hire a Pro Content Marketing Agency?
There are several benefits of hiring one of the leading content and copywriting agency for your organization. Go through the below-mentioned reasons to gain better insight.
Cost-effectiveness
A content writing company in UAE can offer you a cost-effective marketing strategy over traditional approaches. You will be able to reach a significantly greater customer base with minimum expenses following this approach.
Quality service
Well-researched content will ensure your target customers receive authentic information. Thus, it will help retain the existing customers and gather new clientele as well.
Build trust
Your website will inform the latest offering and services to existing customers. They are likely to visit more often. It will port your organization as a trustworthy brand in the market.
Original content
SEO friendly contents will ensure better visibility over the internet. You will also notice a significantly low bounce rate. Both of these will help you convert a larger number of visitors into potential customers. Also, it will take your business outside the boundaries of your city.
The culmination of the above-mentioned web content writing solutions will help you improve your company's revenue significantly. That is one of the most important reasons to hire a content marketing agency in Emirates.
Real Stories from Real Customers
Get inspired by these stories.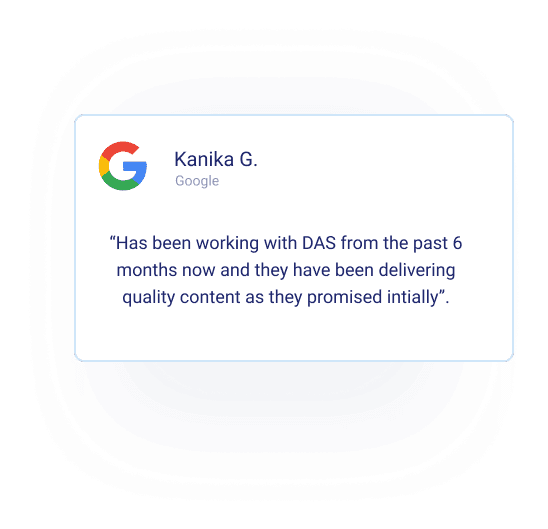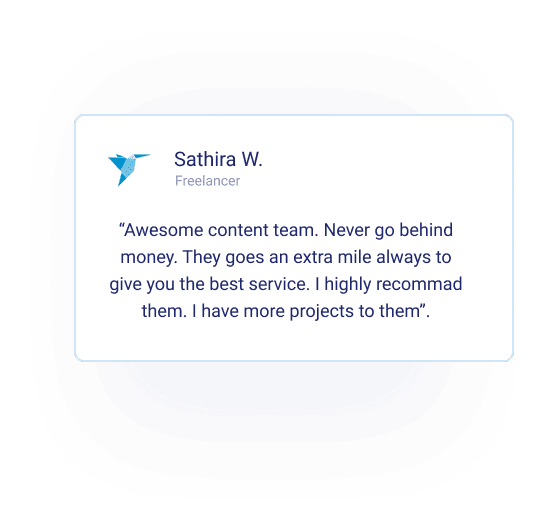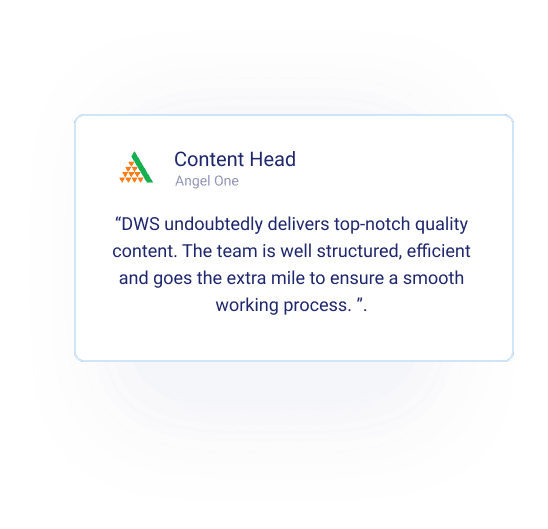 Why should you select Us?
At Das Writing Services Private Limited you will find a team of best professional content writers ready to tackle any type of project. We offer the best professional website content writing services in Dubai and in other parts of the world.
Our experts have credited us with the NASSCOM certificate of acknowledgment. We offer a variety of services, including –
Are you looking for blogs that engage and move your audience, then Das Writing Services is your guardian angel! We specialise in creating personalised blogs that match your industry and help your business emerge as a robust brand.
Be it education, finance, hospitality or healthcare – our toes are in all sectors! We produce authoritative and impactful articles that let you establish your expertise in your domain of business.
Our SEO optimized content writing services in the UAE catapult your website to the top of the search engine rankings. With the right keywords and impeccable writings we ensure your website receives maximum online visibility on the SERP to drive continuous traffic to your business and generate effective leads.
We have got you covered for all the important events in your business. Our premium content writing services in UAE help you deliver the right message to the world. With your innovation and our write-ups, you are assured to create the perfect impression in the market that boosts your brand value and generate visible impacts.
Our 360 degree writing services lets you communicate seamlessly with your audience across different mediums. With our help you keep your audience informed about the latest developments in the industry and thus increase your value in the market.
Product Description Writing
Our product descriptions are crafted to appeal to your consumer persona and hook the audience instantly. With the right combination of Search Engine Optimization and power words to drive action – your products receive the attention it requires in the market.
Our Modus Operandi
With Das Writing Services you get the ideal blend of perfection, expertise and diligence to produce highly impactful results. As a leading provider of content writing services in UAE, we equip the best practices streamlined to generate value-driven, customised content. Take a sneak peak into our operations and the procedure we follow when you opt for our services:
Step 1: Onborading Meeting
Once you decide to work with us, we will organise an onboarding meeting where our editors and writers get together with you. You are encouraged to communicate your expectations and requirements clearly to the editors. It helps us customise the content according to your project.
Step 2: Brainstorming & Writing
After the meeting, the team members get together to brainstorm ideas and approach for your project. Here, we determine the topics and keywords that can deliver the best results to your business in UAE.
Step 3: Initial Feedback
As a reputed content writing services in UAE, we thrive on feedbacks. We send you the first batch of content as soon as possible for you to judge. Here you can offer your suggestions and feedbacks related to tonality, choice of words, approach and other factors of the contents.
Step 4: Writing & Quality Check
After we get a green signal from your end, we launch our operations in full swing for your project. Our writers begin to churn out high impact contents specially tailor made for your business needs. Meanwhile, the editors keep a vigilant eye on the quality of the content based on multiple parameters including grammar, syntax, formatting, conceptual clarity, readability etc. to make sure the contents are ready to publish.
Step 5: Delivery
Once our editors are thoroughly satisfied, the publication-ready contents are transferred to the delivery desk where our Delivery Manager dispatches your content as per the schedule.
Contact Das Writing Services Private Limited to get the best content writing services in UAE.
Frequently Asked Questions
How Expensive Is It To Hire The Leading Content Agency?
Reputable content writing services in UAE usually charge a reasonable sum for all types of web content writing solutions. However, the overall cost may vary depending on the project and specific requirements.
Is There Any Specific Way To Form SEO Friendly Content?
You must write around a set of keywords and implement the latest SEO optimization trends in your content to make it SEO friendly. You can also reach out to SEO friendly content writing services in UAE and they should take care of the particulars.
What Types Of Content Can a Content Writing Service Create?
The services offered by content writing services in UAE differ from vendor to vendor. Usually, by availing professional content writing services, one gets access to  a wide range of content types, including blog posts, articles, social media posts, website copy, product descriptions, email newsletters, whitepapers, case studies, and more.
How Do I Choose The Right Content Writing Service For My Business?
When choosing a content writing service for your business in UAE, it's important to consider factors such as experience, expertise, quality of work, pricing, turnaround time, and customer reviews. Look for a service that has a proven track record of delivering high-quality content that meets your specific needs and requirements.
How Can I Ensure That The Content Is High-Quality and Effective?
To ensure that your content is high-quality and effective, you should work with professional content writing services in UAE that has experience creating content for your industry or niche. You should also provide clear guidelines and feedback to the service provider to ensure that the content meets your specific needs and requirements.
What If I'm Not Satisfied With The Content?
While it is rare for us, we can understand that is always a possibility. You can reach out to us and we will respond promptly. We offer a seamless revision process at the quickest to help you meet your deadlines without any hiccups.

Get in touch with us