Trusted by Industry leaders such as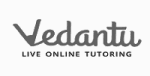 Our clients speak
Content Writing Services in Washington DC
Washington DC, the capital of the United States of America, is perhaps the most important seat of power across the world. As a result, the city has an abundance of cultural and historical monuments. It also enjoys a diversified economy with a greater share in business service and professional jobs. Consequently, global companies and firms have headquarters here, one of the largest metropolitan economies of the country. 
Few such global companies include Hilton Worldwide, Marriott International and Lockheed Martin, etc. The convergence of so many businesses creates a thriving demand for content writing services in Washington DC. This is why we at Das Writing Services are here to provide you with premium write-ups in the USA.
Let us impress on you the importance of quality content. Quality content can help your business rise to the top of the SERPs in Washington. 
Why choose us?
Das Writing Services Private Limited provides its clients with premium content writing solutions. This content marketing agency has a team of the best professional content writers with experience in diverse industries.
When you think of "which is a good content writing agency near me?" look no further! We specialize in providing content that is not only search engine optimized but also voice search optimized. To know more about our content writing services in Washington DC, USA, contact us at your earliest convenience. 
You may also request a sample today! Hurry!
Guest, Website, Business, Affiliate Blogs
One of the most popular web content writing solutions is blogs. It is highly effective in improving search engine optimization. In addition, a blog from a leading copywriting agency in Washington DC can help drive a greater amount of organic traffic to your site. Moreover, blogs also serve to talk about your services. They are a light-hearted way of incorporating a little bit of a "sales pitch" with customer education.
SEO, Technical, Informative Articles
The information provided in articles generates customer interest. Content marketing agency in Washington DC ensures that the articles hosted by business sites have inbound links that will enhance SEO efforts. Hence, a well written, informative and relevant article has a much higher chance of ranking on the first page of the search engine. Moreover, informative articles also increase the authority of the website hosting them.
Video Descriptions
Interactive videos make for engaging content. A good Content writing agency in USA can use such content for adding a competitive edge to the brand in the digital marketplace. An effective video will be informative as well as leading to higher conversion. Hence, partner with us as we have the necessary expertise to add value to your brand.
Infographics
SEO-friendly content is likely to include infographics. Thus, it helps in providing useful information and at the same time educate the targeted audience. Infographics are attractive ways of holding the user's attention and giving away the highlights!
Reasonable Pricing policy
Go for a content marketing agency that provides high quality service at affordable prices. It ensures that you will receive premium content for your official website at reasonable prices and get the most return on investments.
Why choose us?
Das Writing Services Pvt. Ltd. is an ISO 9001:2015 certified content marketing agency that specialises in providing SEO friendly contents for their clients. These include –
Apart from that, we also provide voice optimised content for enterprises to improve their search engine ranking. This company is a certified member of NASSCOM. Besides, it is also registered under the Registrar of Companies, Ministry of Corporate Affairs, as per Companies Act, 2013.
So, contact us today by calling or dropping an e-mail to get premium content writing services in Washington DC, USA!

Get in touch with us