Trusted by Industry leaders such as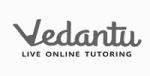 Real Stories from Real Customers
Get inspired by these stories.
Content Writing Services In Whitefield
Whitefield consists of some of the major tech parks in the city of Bangalore. It boasts of several big IT companies such as Flipkart, Unilever, Dell and the like. Consequently, companies are resorting to content writing services in Whitefield for better brand outreach because of the fierce competition.
Content marketing is a digital marketing method that has recently become popular. It involves developing fresh and engaging content and publishing it on various websites online. Well written content on a company's website will draw in more traffic and enable them to connect with prospective clients. 
Individuals can search for a "copywriting agency near me" to know about the best content agencies near them. Or save their precious time by simply coming to us. Why Hire Our Agency?
Because we provide the consistency and quality your website requires to reach at the top! 

Any of the top 10 content writing companies in Bangalore, India, will aid an organisation to publish well-written content regularly. It will help a company to rank higher on SERP, which will contribute to increased online visibility. Our agency offers you exactly that with the added advantage of great resources. This helps you avail niche write-ups that distinguish your website from the mediocre ones. 
Thus you should consider availing the services of our premium content writing company in Bangalore. By churning out appropriate web content, our writing experts aid your website to gain high ROI and a substantial amount of organic traffic continually.
Range of Services Offered by Our Agency
Range of Services Offered by Our Agency
01
Articles and blogs
 These are the most common content that one can find on the internet. However, certain techniques need to be followed while publishing articles online, such as proper keywords usage, appropriate titles. Our best professional writer excels at writing these kinds of articles and blogs consistently.
02
Quora posts
People also go through Quora posts while researching a particular product or service. So, companies should pay attention to the content being posted on their Quora account. Our writers have the knowledge required to properly answer questions of the forum and suffice the search intent. 
03
Social media posts
Posts uploaded on social platforms need to be attractive and informative. Businesses can improve their brand awareness by hiring our web content writing services in Bangalore.  The writers frame posts based on their personal social media interactions, which help them excel at creating suitable content.
Why Choose DWS?
AS you already know, Das Writing Services Pvt. Ltd. is a professional Web content writing company Bangalore providing our services to clients for over the years now. You gain several benefits from our services as our content are –
SEO friendly
Customised
100% unique
Informative
Engaging

Get in touch with us