Trusted by Industry leaders such as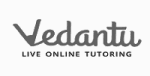 Our clients speak
Content Writing Services In Jogeshwari Mumbai
Jogeshwari is a suburb located to the west of Mumbai and is widely famous for its Mahakali caves. Apart from the religious importance of the place, the suburb is now well-connected by roads. The amenities have attracted not only a decent crowd to this particular location but also created opportunities for both small and medium scale businesses. Improved transport facilities and easy accessibility of necessary services have made this place ideal for budding entrepreneurs to expand their business.
Subsequently, digital dependency has paved the way for businesses to perform better in their pursuit. Business owners need to get digital recognition to attract a large section of the audience through advanced content marketing practices. In this pursuit, they need to acquire content writing services in Mumbai and get the content done by professionals so that it attracts potential customers.
However, it is necessary for businesspersons to know why they should be focusing on the content quality and SEO parameters more than the revenue during the initial stage. 
How is Quality Content Beneficial for Your Business?
There are some important aspects that should be followed while curating content that seems valuable to your target audience. For that purpose, you need to make sure the piece is 100% unique or plagiarism free, does not contain grammatical or conceptual errors, SEO optimised, and readable. 
SEO friendly contents are considered beneficial for your business because of the relevance it comes with when you stick to a trending topic. It inevitably becomes interesting for readers, and they stay hooked on your website, reducing the bounce rate. Also, such contents get a maximum number of shares on social media, resulting in more traffic. 
From improving your site's ranking in SERPs to leading conversion, everything becomes possible through effective content writing strategies. Hiring professional writers in this regard should be prioritised as they are aware of the little intricacies of content creation. Wondering what type of content will work for your website? Find your answer below!
What Are Different Types of Content You May Need?
There can be several types of content that companies need for their digital marketing pursuits. Below mentioned are a few services the top content marketing company in Mumbai offers to clients.
Articles
Articles consist of information related to a specific topic or niche to attract the target audience. In this case, the writing style is pretty formal and comprise only the necessary aspects. From newspaper agencies to magazines, this particular type of content gets published in digital format to educate a specific group of audience. Mostly the topics are about current news or things related to day-to-day lives.
Blogs
Blogs are mainly curated in a conversational style, stating all the relevant information without making it formal. The writing style of blogs are quite different from articles as the sole purpose of creating this website content is to keep the target audience hooked. To meet the purpose, several SEO strategies get followed and there are some particular keywords incorporated, that eventually help the website to rank higher.
Technical content
Technical writers research a specific topic and gather information to create a type of content that seems enriching for the target group of people. Since their main goal is to gather knowledge or learn about these things, the formatting style of technical writing differs from other kinds of content. From graphs to statistics, etc. get incorporated to make it valuable for those who are interested.
Creative
This particular type provides adequate freedom to writers as they do not really have to follow a set pattern or instructions to curate such content. Mostly, they come up with their original ideas and create content around it. For instance, fictional essays, poetry, etc. fall under this specific niche. And, as far as the writing style is concerned, there is enough flexibility, only keywords with high search volume get incorporated sometimes to make it rank on search engines.
Reasons to Choose Us
Das Writing Services Private Limited, registered as an ISO 9001:2015 certified company, emphasises timely submission and client satisfaction. By delivering premium quality copies, we have managed to retain over 95% of our clients by far. 
Our consistency and devotion have made us one of the top 10 content writing companies in Mumbai. Our talented team always brainstorm new strategies and implement them in a way that automatically enhances the quality and generates more traffic.
So, if you are looking for content writing services Jogeshwari Mumbai, trust our SEO specialists to take your business up a notch!

Get in touch with us