Trusted by Industry leaders such as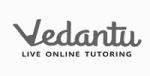 Real Stories from Real Customers
Get inspired by these stories.
Content Writing Services in Moscow
Moscow is one of the main hubs for economic activities in Russia, courtesy of its stature as the country's capital. Its booming commercial activities make it a prospective zone for business establishment and expansion. Hence you must have an online presence whether you are in Podolsk or Red Square.
A few industries with tried and tested successful content distribution campaigns with the help of content writing services in Moscow include Automobile, Pharmaceuticals, Trade, Fuel and Energy, Construction of machinery, and the like. 
While content still rules the digital sphere, here are some stats that implore the necessity of adopting content distribution as an indispensable marketing strategy.
Of Russians use the internet on a daily basis
Of the online audience in Europe belongs to Russia
Of the Russian population have access to the internet. Hire a Pro!
A professional content marketing strategy is the key to reaching a broader audience. 
With proper implementation of these strategies, companies can tap the global audience looking for products or services relevant to their industry. To give you an instance, how about your content popping up at the top of the SERPs when someone searches for 'content writing services near Red Square'?
Professional content writers in Russia will chalk out the highlights and focus of the content with an understanding of the business and its specific requirements. So, hiring an agency providing content writing services in Moscow can be the sure-shot way to up the digital marketing game.
Why a Content Writing Company in Moscow?
Professional content writing agencies in Moscow can help improve the growth trajectory of businesses with skilled writers. They are adept at designing and creating content at par with the target audience's requirements, along with expert optimisations.
01
Advanced Optimisation
As per the latest algorithmic updates from various search engines, there are several advanced SEO practices that our writers implements. Some of these are integrating keywords with high search volume, voice search optimisation to reach out to voice search users, and appropriate hyperlink placement with careful selection of suitable anchor text. 
02
Varied Expertise
The best content marketing company in Moscow comes with specialisation across all genres of content creation like blog writing, article writing, web page writing, and other forms of content writing services. Hence, the scope of digital content to increase brand presence remains a high-value prospect for a company.
03
Custom Content
Writing for various platforms helps increase traffic and provides increased exposure. It enables you to reach out to your target audience spread across the city in places like Lyubertsy. With these far-reaching benefits and many others, a company offering creative copywriting in Moscow can help your business achieve significant growth on the digital platform. 
Why Choose DWS
With over eight years of experience in providing content writing services in Moscow to our esteemed clients based globally, we come well-equipped with the flair to offer high-quality content across industries. We offer expert services like –
Blog writing
Web page writing
Article writing
Press release writing
Product description writing

Get in touch with us