Trusted by Industry leaders such as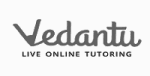 Content Writing Services In Navi Mumbai
Navi Mumbai is an extended area of the old Mumbai and has already become one of the top industrial hotspots in the country. High-end companies like Larsen & Toubro, McDonald's, Siemens and many more have their head offices in this region.
No wonder, Navi Mumbai has carved its niche as an ideal location for industrial development lately. With a sky-high number of projects lined up, bridging the gap between service providers and potential customers can take a backseat.
So, how to reach out to the right customers with your products or services?
The answer is your online presence. Our tech-savvy generation is mostly over the internet, and to deliver your target customers exactly what they are looking for, opt for content writing services Navi Mumbai. Having said that, understanding the basics of digital marketing is equally important for website owners to clarify their requirements to the content writing agency. 
What is the Significance of Digital Marketing?
Individuals are getting more intertwined with the internet lately. Your online presence is the key to reaching out to them. Key benefits of marketing digitally through a content writing company in Navi Mumbai are as follows:
Customer Retention
You get to have more control over your business as you can reach out to the target audience in a streamlined manner. This way, increasing brand awareness among customers becomes easier as well.
Healthy competition
A level playing field is achieved where you can conveniently compete with other players of the same business domain. And, when having a healthy competition with your peers helps you deliver the best.
Easily accessible
A business or service is more accessible to consumers with voice optimization strategies. This has a personalized approach towards your customers, when they search for 'content writing agency near me'.
Social media promotion
All it requires are relevant and high-volume hashtags and valuable content to entice your followers. You can even analyse your performance with the number of likes, shares, etc., on your social media post.
To make the most of these benefits, you can hire a content writing agency in Mumbai. The agency can provide you with apt content for your website or related posts.
Real Stories from Real Customers
Get inspired by these stories.
Why Das Writing Services?
We offer you the best content writing services Navi Mumbai with our team of writing experts. Our SEO article writing services will provide you with the following benefits in terms of services. Being a leading content agency, we try to provide comprehensive, informative, and proficient content to help you find clients easily.

Get in touch with us