Trusted by Industry leaders such as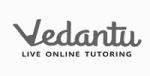 Our Clients Speak
We have been working with clients around the world
Content Writing Services Viman Nagar Pune
Viman Nagar in Pune is surrounded by luxurious hotels, global eateries and premium marketplace like Phoenix Marketcity Mall. From shopping to learning, we are eventually getting dependant on influential search engines like Google. Thus, it has become imperative to parade up in Google for any kind of business. 
Content represents your business on the internet. Therefore, it is the quality of your content that is crucial to anchor your business on the first page of Google. With us, Das Writing Services Pvt. Ltd, you can avail the best content writing services in Pune and experience sky-high growth in your business. All you have to do is search for the "best content writing agency near me" and be mindful in choosing an agency that can meet all your demands among all the shown results. 
Why professional content writing services?
Customers prefer to know in details about the products or services they are going to purchase. That makes availing professional assistance from a content marketing company in Pune crucial. It is because only experienced writers can effectively highlight the USP of a certain product while listing both pros and cons for the readers. 
It is the persuasive characteristic of high-quality content that separates it from the usual content that one usually comes across online. As there are several aspects like grammar, SEO, uniqueness, etc., to keep in mind while creating content. So, it is better to leave the job to individuals who have been doing it for years. 
With our expert content writers, you can publish highly detailed and informative content. This helps your customers better understand the benefits of your products and services. With all the necessary data provided, they feel that they are making a well-informed choice.
Importance of Quality Content
Here is how availing assistance from a trusted content writing service provider in Pune Maharashtra can benefit you –
1
Build a brand reputation
Building trust with customers and leads is one of the significant attributes that help to establish your business. When it is happening over the internet, content is the only way to create a positive opinion about your business. Thus, we have framed all our web content writing solutions to put your brand in a convincing positive light. 
Sharing valuable content from a copywriting agency across various platforms can also positively impact your reader or customer's mind. Authoritative content and publication from third-party can also help you build your brand reputation.
2
Increases the conversion rate
Quality content, be it article writing, blogs, etc., helps you build up trust and helps you connect with them. Informative content educates your customers, and thus, it also leads them to opt for the right decision.
Moreover, our writers know which power words and CTAs are best suited for your content. They place them at the right places in the content, which gets the job done without looking forceful. We can provide you with content writing services Viman Nagar Pune along with proper information so you can direct your leads to take the next step.
3
Improve SEO practices
Search Engine Optimisation plays a crucial part to increase your visibility on search engines. And optimised content helps to improve SEO methods in several effective ways. Business entities that posts optimised content regularly have a higher chance to rank up.
You can search for a content marketing agency or hire a copywriter in Pune that can provide you with the advantages of optimised content with numerous keywords. Moreover, with ample content, visitors will also find your website to be a hub of information. That also brings in more traffic to your website.
4
Bring in traffic and new lead
Increasing the number of traffic and new lead helps a small business to establish and grow. And availing content writing services Viman Nagar Pune is the most cost-effective method for traffic and new lead generation that is available in the market. So, SEO friendly content from a leading content agency is the best tactic for any small business that wants to develop its presence on the internet.
As content marketing is a time-consuming strategy that works on effective methods, you need to be patient to see the desired result. With quality content, you might need time, but the result will be worthwhile.
Reasons to Choose Das Writing Services
We have a team of skilled content writers to deliver the best content development services in Pune. Our in-house editors, proofreaders, quality control team also ensure high quality write-ups.
Further, to make the content deliverable, we also conduct thorough checks using premium software. All of this makes our content writing services Viman Nagar Pune the best, with negligible error and 100% original.
Also, with the help of our SEO team, we create fully SEO optimised content. This, in turn, will help your website to rank up in SERP and increase the traffic.
So, you can avail our service to fulfil all your content requirements. Book now!

Get in touch with us