Business needs online promotion. Promotion needs documentation.
To have proper documentation, it needs great content. And to have great content, a marketer needs to master the tricks of website content writing.
So, if you are planning to launch your business online or already having one, this write-up is for you.
Have patience and read on!
To be frank, content is the most vital ingredient of any website. The reason is a no-brainer though; because effective website content writing is the mitochondria of any website. In a way, it is the powerhouse of information catering to the needs of customers and visitors.
So, with original and varied content, there will be more conversions retaining a broader customer base with more and more prospects. However, a businessman needs to understand; the world is way faster than it used to be.
People will spare no extra second if website content doesn't suffice their needs. Given the potential of this documentation strategy, 79% of the online businesses have experienced a better return on investment. Therefore, website content writing plays an essential role in sales and marketing.
Yes! From creating a brand value to lead generation, website content can darn 'em all.
So, here come the major brainstorming content writing tips for your website leveraging your business: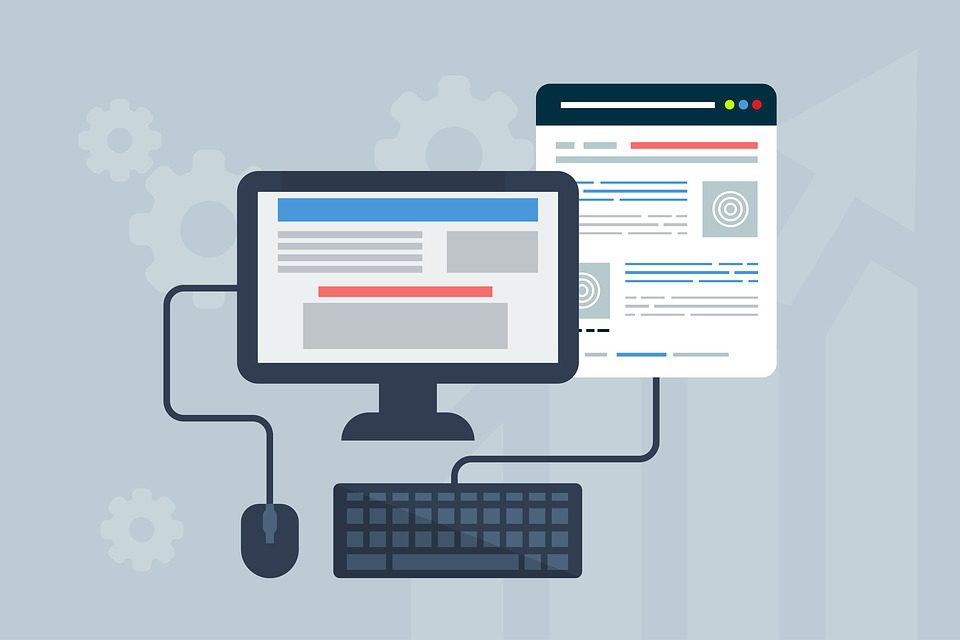 Be well aware of the choices and demands of your audience
"The more you know the audience, the better informed you will be able to cater content to them", is rightly said by Brian Honigman.
A brand or even a small business is of no worth in the 21st century, if it fails to identify the target audience. So, the first and foremost important content writing tip for your website is to research your niche audience.
Take a good deal of time, conduct a thorough research and experiments for knowing and understanding all the nitty-gritty of your audience. The customers will only visit your websites if your content addresses their needs and problems.
Present your reader with useful content and assure them your brand is there outfitting their requirements.
Create your identity
In connection with point above, the next is- yell subtly what is all your product/service about. Wait! Here's an easy way for a clearer perception!
For instance, think if you landed on a webpage of a car servicing centre. What are the basic things you will want to know as a customer?
Required information
More about the service/product
About the brand
Success story
Testimonials
To sum up, a good website content writing should have the capability to establish an identity for your business.
Therefore, try to be very specific about your product description, success rate and "about us" page. Not to mention, a good product description page can make a huge difference between mere browsing and making a purchase.
Hence, provide in a clear dimension describing the business and product to the core. You know what, launching a website also needs investment! Make sure your every penny counts!
This is another major content writing tip for your website. Accurate keywords tend to make your website more valuable and user-friendly.
Moreover, with voice search SEO, the keyword game is gradually changing. Voice search entails conversational tone. Hence, Google is emphasizing on long-tail keywords.
So, incorporate keywords accurately understanding the audience. By the way, for a better comprehension of required keywords, you can also take a little sneak-peek on your competitors' website.
You can also take help of several keyword finding tools for better website content writing and also an improved search engine rank.
Make use of relevant images
"Drawing is an art of hypnotism"– Pablo Picasso
Still not relatable?
Well, words are important while images are informative.
To provide value in your website content, including images or infographic. This is an extremely valuable content writing tip for enticing the users and giving them a visual treat.
Words can be monotonous at times. Hence, readers might skip some essential information, giving a huge downfall to a business.
Here's when art comes into play as it breaks the dullness of staring at those aligned letters and paragraphs. Another advantage is an infographic, or pictorial representation is always easier to comprehend than technical jargon or even descriptive paragraphs.
So, now when you know this easy hack, make your content explanatory, crisp and stark by including images.
Use simple language to attract greater mass
Do you know what the best part of Alice in Wonderland is?
Well, it was written for the masses, including both the enlightened and layman.
Likewise, to make your website accessible to the mass, create an easy copy. Simple website content writing won't give your business a non-glamorous look anyway.
So, try and emphasise on readable content by using short paragraphs. Another important content writing tip, avoid gobbledygook at any cost.
Because lazy man hates using their brain while hunting for information and laymen find it tough for the same!
Moreover, avoid passive voice and also any kind of redundancies.
Keep prospects in mind
If customers are equivalent to God, chances are messengers!
Good entrepreneurs always to accentuate equally on the potential customers. Hence, to make a website appropriate for the prospects here's a great content writing tip.
Create situations that are likely similar to them; address their probable specific concerns with tailor-made content. This is a point blank way to attract the specific leads that are already in the funnel.
However, this takes timely research and quick case studies and also quick write-ups.
Why so much of quickness-Because your peers are also doing the same!
Include hyperlinks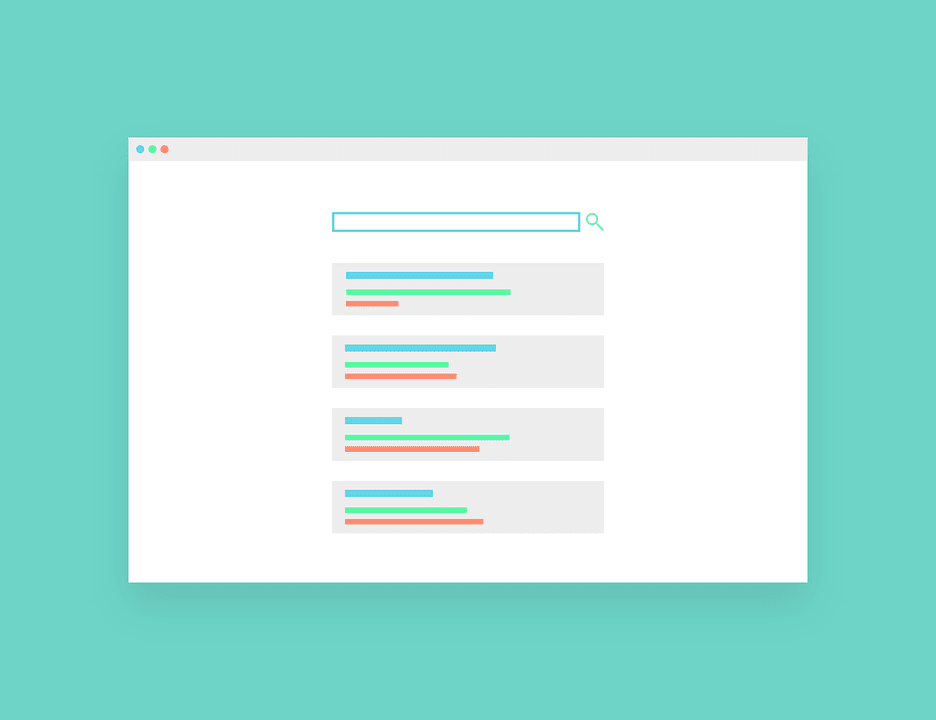 Providing interlinks on the website is a must. Interlinks mean creating hyperlinks on your website.
This practice helps in increasing the average session duration of a visitor. So, you must need to learn the trick of interlinking correctly.
Moreover, with proper interlinks, the bounce rate also cuts down increasing the number of website visitors per day.
Lastly, in website content writing placement of interlinks help Google to crawl your website way better.
Incorporate Call-to-Action tone (C.T.A)
Every story has an unsung hero. For every website content writing, CTA is the same.
Call to action buttons are of immense importance giving people psychological trigger to convert as a customer. This is an effective content writing tip, which has time and again, proved to be benefit-driven for the businessmen.
Especially to extant online business, use of words like "click here", "get yourself this service", "book a session".
However, if you don't want the visitors with a direct call to action, opt for subtle phrases stimulating their emotions like, "Hurry up, it won't last for the eternity", "Let's know each other". Etc.
Use inverted pyramid method
This is another pivotal website content writing for establishing a rich website.
First clear your head, writing a webpage is entirely different from writing an essay. In case of website content writing, cater the readers with the most useful information in the starting followed by the least important.
Professional content writers call this style of writing an an inverted pyramid. The main motive of this style is to wrap up the entire story in the first paragraph itself.
With clever phrasing and creative approach, you can master this hack.
Discourage the practice of plagiarising
Inspiration is permissible, but plagiarism is forbidden when it comes to website content writing.
Google bots disguised as cops are way smarter than your brain and hence can abandon your website content if any plagiarised write-up is evidenced.
Come up with fresh and original content to get more visitors and higher rank in Google. Not to forget, Google with its algorithm can identify most every bootlegging facts and lift-ups.
Be very cautious!
Try to maintain a semi-formal tone
Try writing more persuasive content having a conversational tone. This helps in building a community and a closer relationship with your customers and prospects.
The psychology is consumers tend to prefer a business with a face. Therefore, if you lack in endorsing your brand with an ambassador, be a voice through your content.
Amongst the major tips to sound more human, one of the great ways is by asking questions and self-given answers. So be human!
Remember you can also create a memorable faceless brand with a personal touch by using this trick.
Seek help of a professional content writing agency
Lastly, if you still find difficulty in creating apt website content, take the aid of leading content agency. With the help of professional copywriters, get bespoke webpage write-ups coving the visitors to the best.
Many leading entrepreneurs hire copywriting agency delivering updated content along with blogs and articles for third-party sites. This is an effective way to boost your online presence without churning your grey cells.
Get started
If you are still not much acquainted with these tactics, it's high time; you get started. However, these killer tips were for both the uninitiated and the experts.
So, what is the wait for?
Give your business a shot in the arm and generate better revenues with great website content.