Are you looking for a new way to expand your brand's reach?
You must have realised that your customers do not rely on newspapers for their informational needs. They are skimming through headlines of local news outlets and social media platforms like Facebook and Twitter instead.
If you can control the narrative surrounding your business, you can make it stand out in the market.
One way of doing that is through public relations or PR.
PR writing needs to be a perfect blend of strategy, creativity, and persuasion to be an effective tool for your brand.
What is PR Writing?
Let's first take a direct look at what PR is.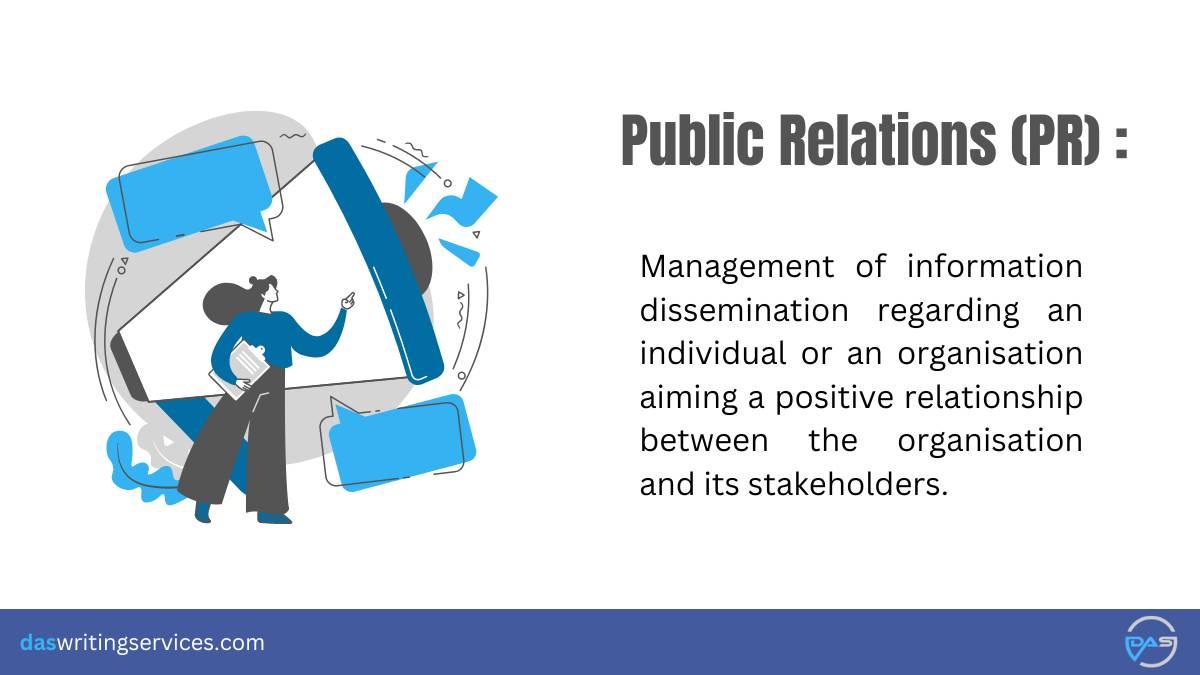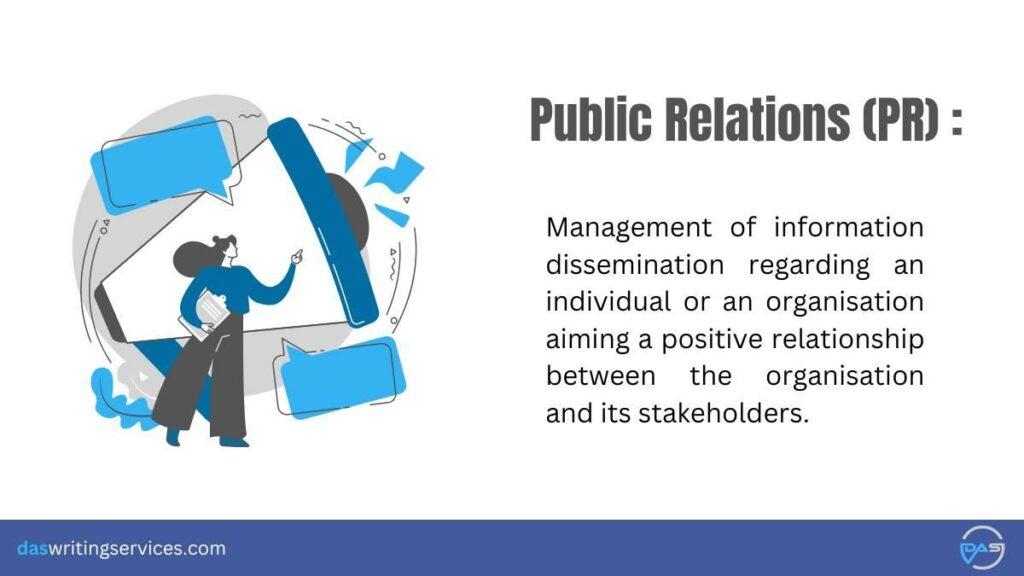 PR is a practice that aims at creating a positive public perception by using various media channels. It also helps manage crisis situations by maintaining proper communication with stakeholders.
PR writing is the act of creating and organising content that relays crucial information aligned with the brand image along with fulfilling other purposes.
Why is PR Writing Important for Businesses?
What purposes does PR fulfil for a business?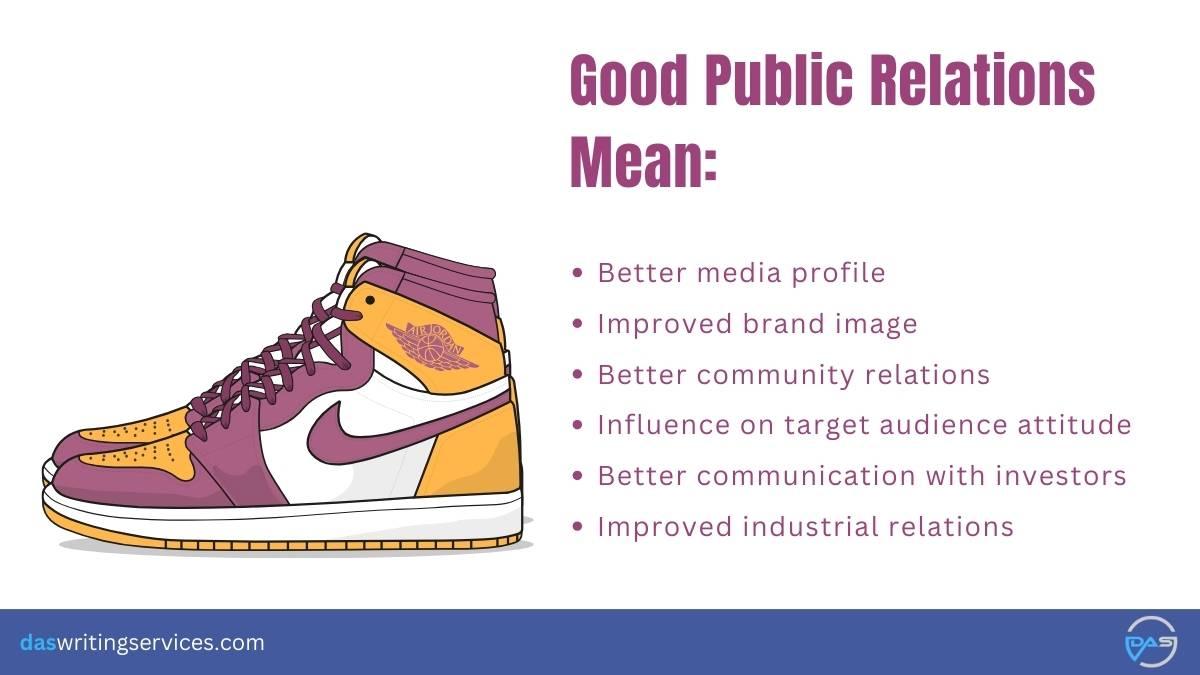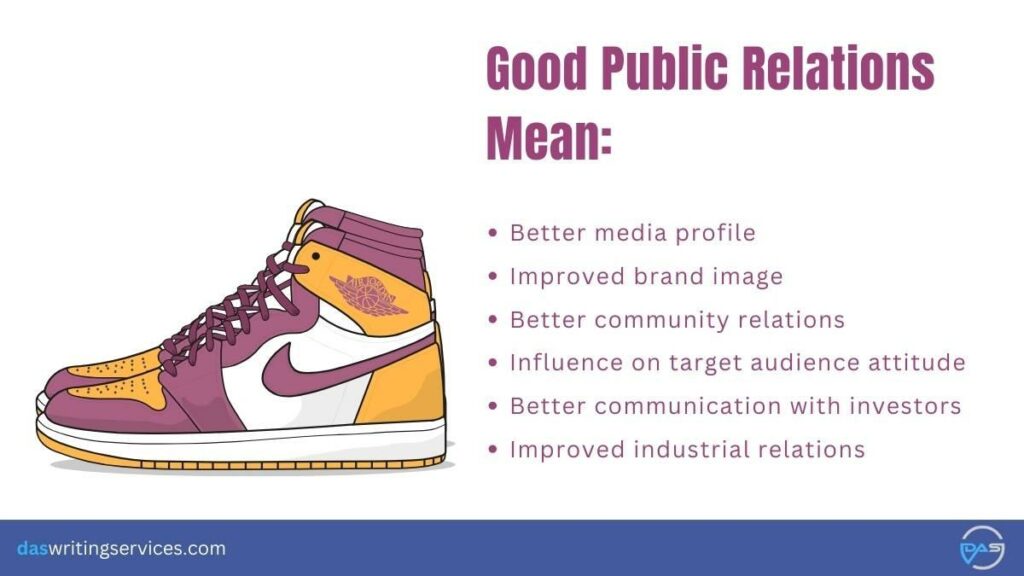 Public relations helps a brand maintain proper communication with people. Here 'people' include customers, prospective clients, investors, collaborators, politicians, philanthropists, journalists, and the public in general – basically all key stakeholders.
If you go through the research done by the Pew Research Center, you will find that people tend to put more trust in local news outlets rather than on social media.
PR professionals are expert storytellers who have a firm grasp on strategies that can take your story to the audience you want. They can use the media outlets that people trust based on the products or services your brand is associated with.
What is the Importance of PR Writing in Public Relations?
A business has to recognise the growing needs of the public as they only want to do business with a brand they can trust.
Effective PR writing is a necessary component of successful public relations as it helps to build trustworthiness. Writing is the brick-and-mortar of the bridge that connects a brand with all of its stakeholders.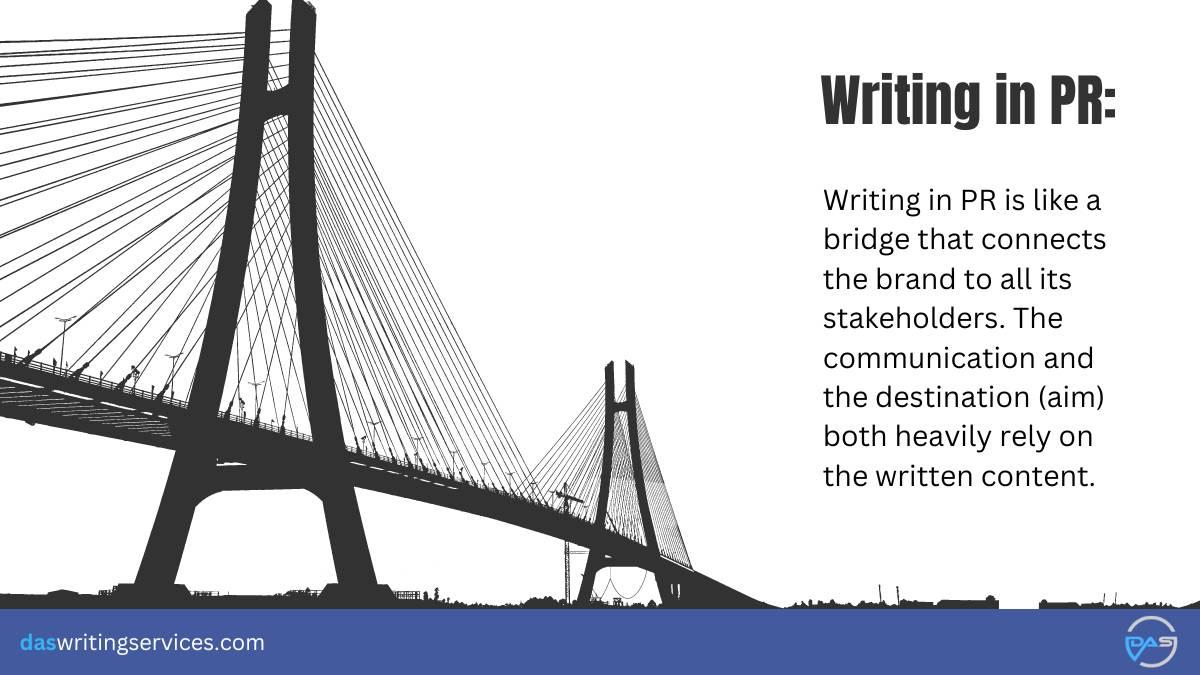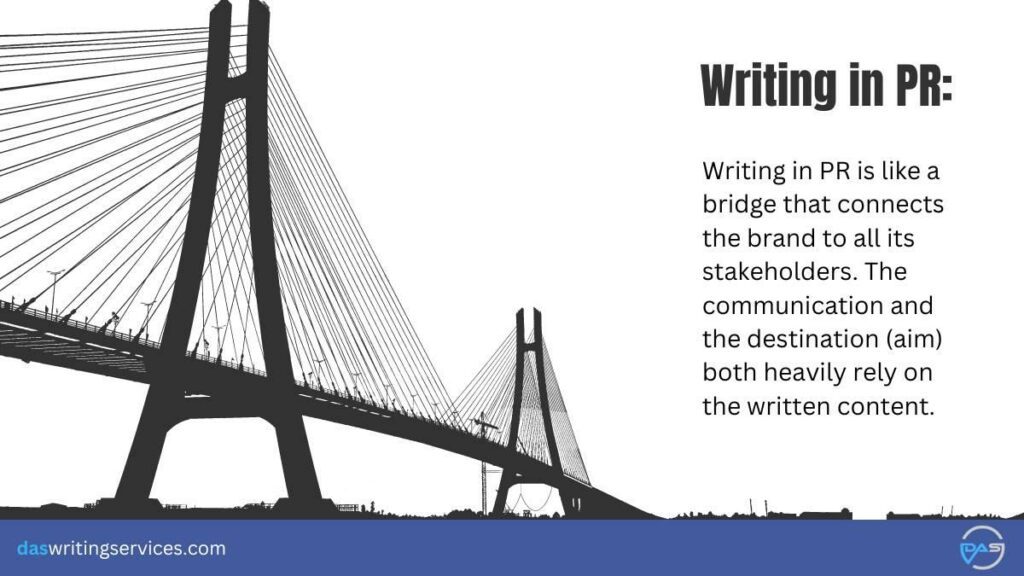 Following are the crucial roles played by PR writing:
Enhancing Reputation: Only well-written PR content can build trust by showcasing transparency, commitment, and competence.
Effective Communication: Effective PR requires precise and impactful written content as it directly communicates with various stakeholders.
Crisis Management: PR writing needs to be balanced while addressing crises by explaining them, mitigating their damages, and proposing solutions.
Broad Dissemination: PR agencies use multiple media channels to reach a wide audience. However, the carefully chosen words for specific demographics complete the effective spread of the word.
Persuasion and Conversion: PR employs compelling writing to influence decisions, whether for sales, partnerships, or investments. This is why you should hire the best writing professional for PR writing services.
What are the Types of PR Writing?
PR writing encompasses various types, all sharing a common objective: cultivating positive relationships with the public.
Let's take a look at some of them one by one:
1. Corporate Social Responsibility Press Release
Corporate social responsibility (CSR) offers an opportunity for companies to fortify their standing in their respective industries. CSR press releases serve as a medium to convey an organisation's ethical practices and responsibilities. This CSR press release of Limagrain Europe can be a good example; you can check out the full content by clicking the given link.
According to the Sarbanes-Oxley Act of 2002, publishing these press releases is mandatory as they reflect transparent reporting and adherence to ethical standards. Thus, CSR press releases are necessary in an era marked by heightened scrutiny.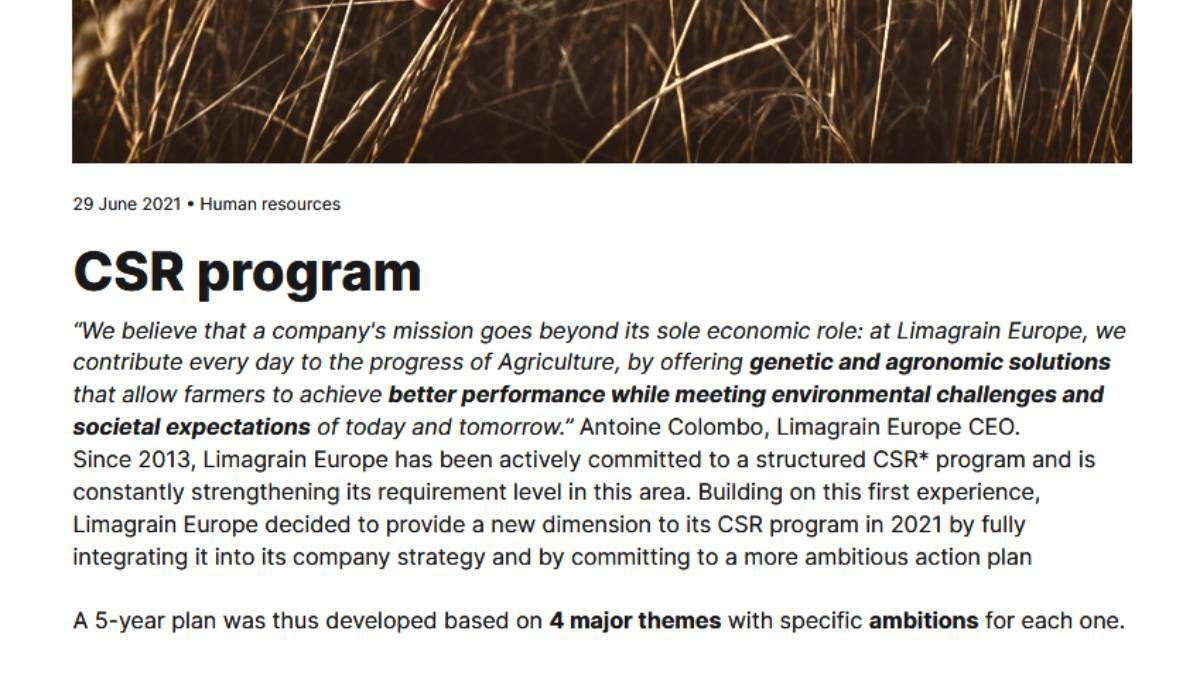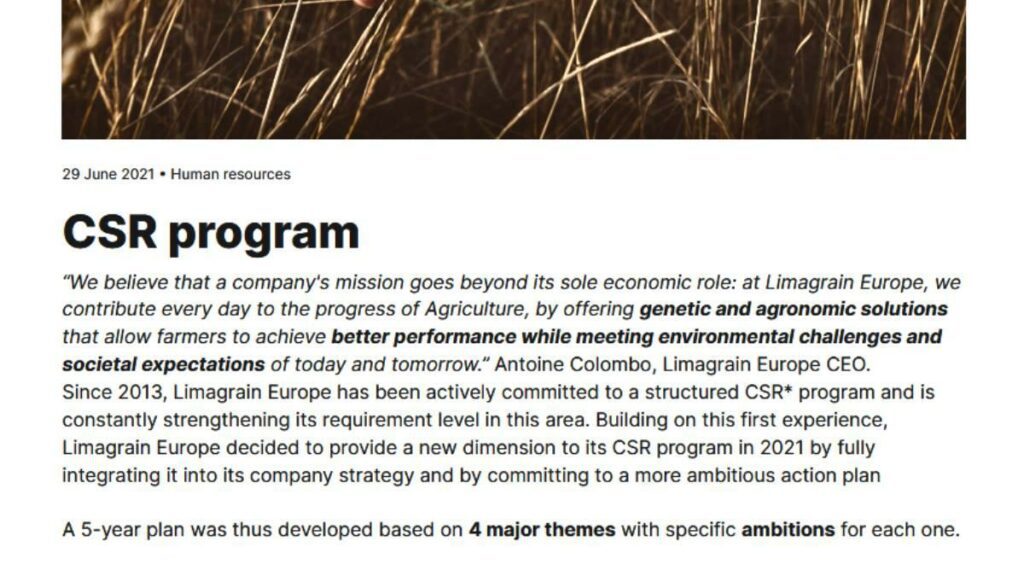 2. Business Events PR
Business events serve as dynamic platforms for relaying compelling information while allowing exposure to novel ideas and products. Such event marketing material can play a pivotal role in helping businesses understand market dynamics and current competition. You can learn more about the event above by reading a full event PR news; here is the link: Kozi Launches New E-Book App.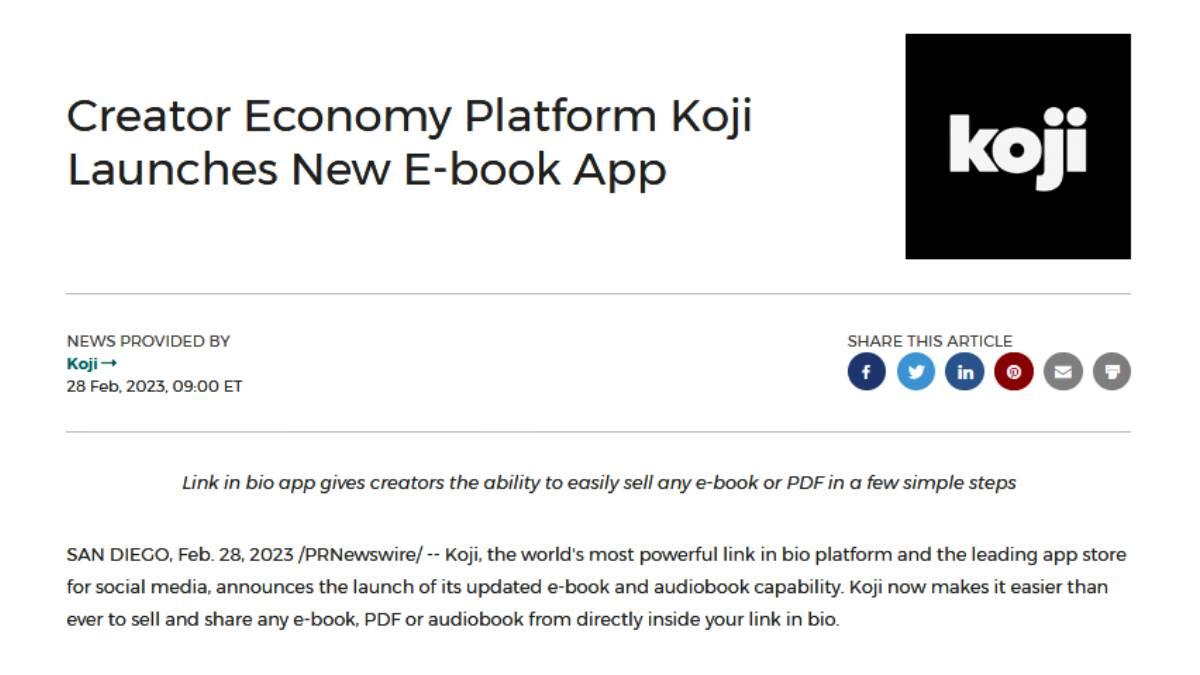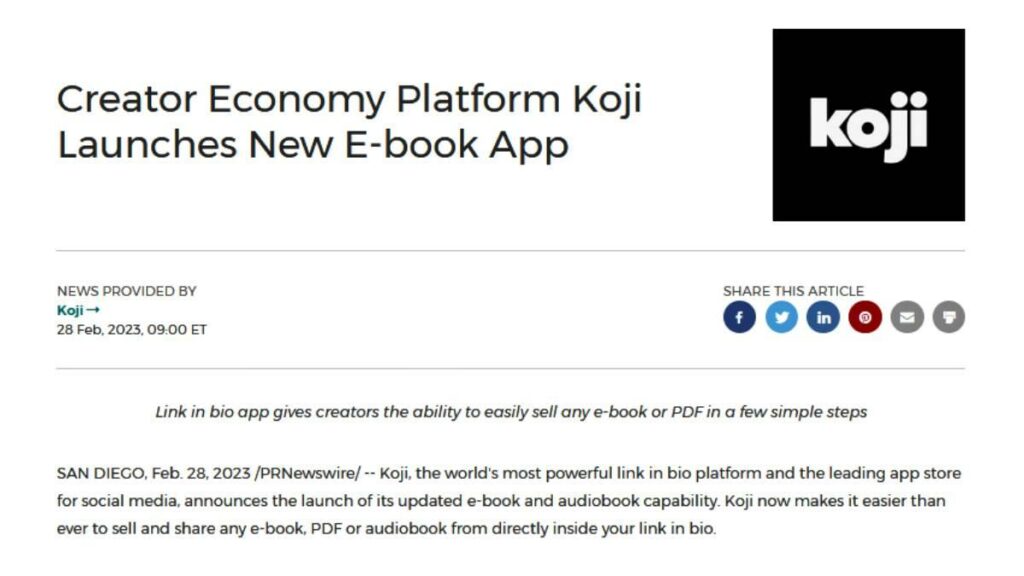 These news articles build customer confidence as they align brand image with evolving industry trends.
3. Social Media PR
In an era dominated by digital communication, social media PR emerges as a powerful medium with extensive reach.
Social media PR shares key performance indicators (KPIs) such as brand mentions, domain authority, sentiment analysis, and conversion rates like traditional marketing.
Social media press releases and online newsrooms (for example: Deputy's newsroom) play significant roles in enhancing online visibility, connecting with broader audiences, and bolstering a company's social selling endeavours.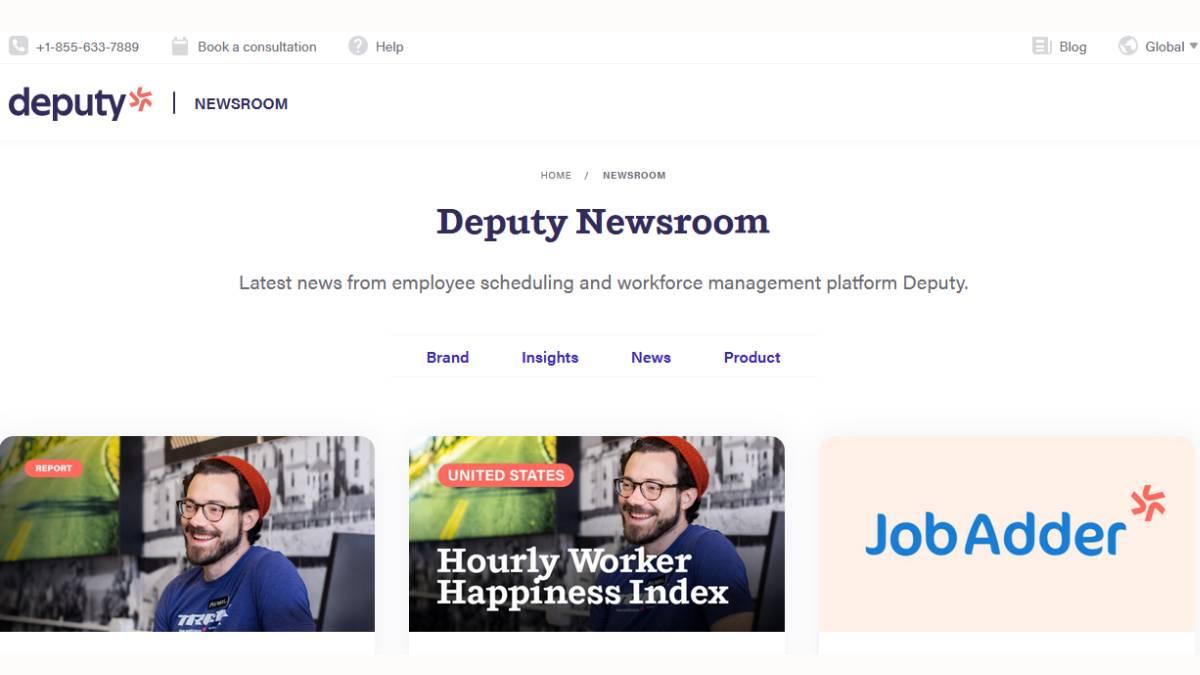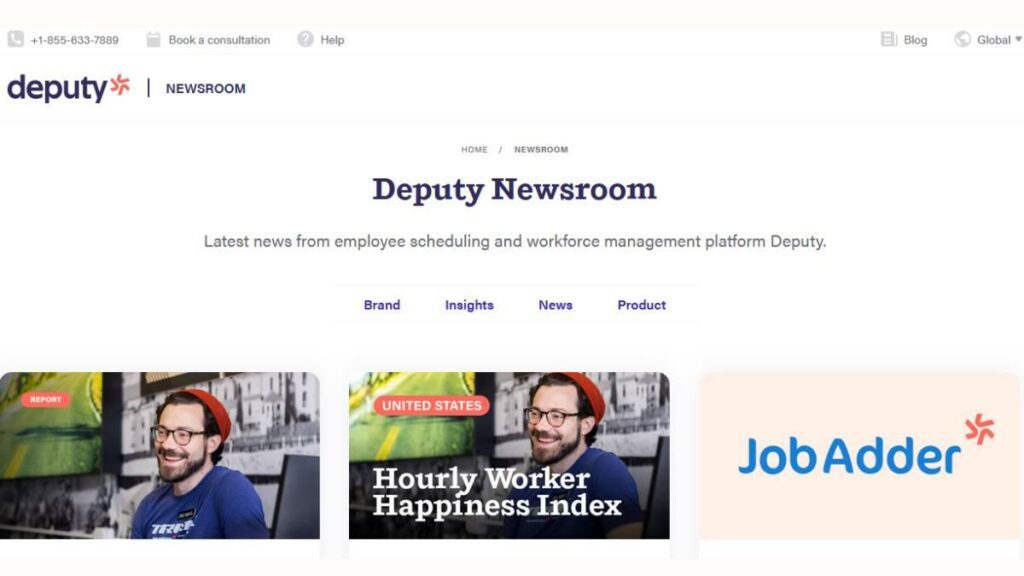 4. Media Relations Press Release
Media relations press releases stand at the centre of effective PR endeavours. These releases leverage media tools like fact sheets and press releases to disseminate information across diverse media channels.
The precision and technical skill required for this task often lead businesses to seek professional content writing services. Skilled PR content writers can ensure that reporters, journalists, editors, etc. would deem the content as newsworthy; so that vital information is effectively conveyed to the public.
5. Strategic Communications PR
Strategic communication PR harnesses a company's existing media assets to spotlight achievements, disseminate industry insights, engage with the community, and more. It offers a structured approach helping a company convey its most critical messages.
Through diverse activities, it enhances brand image and strengthens the company's industry standing.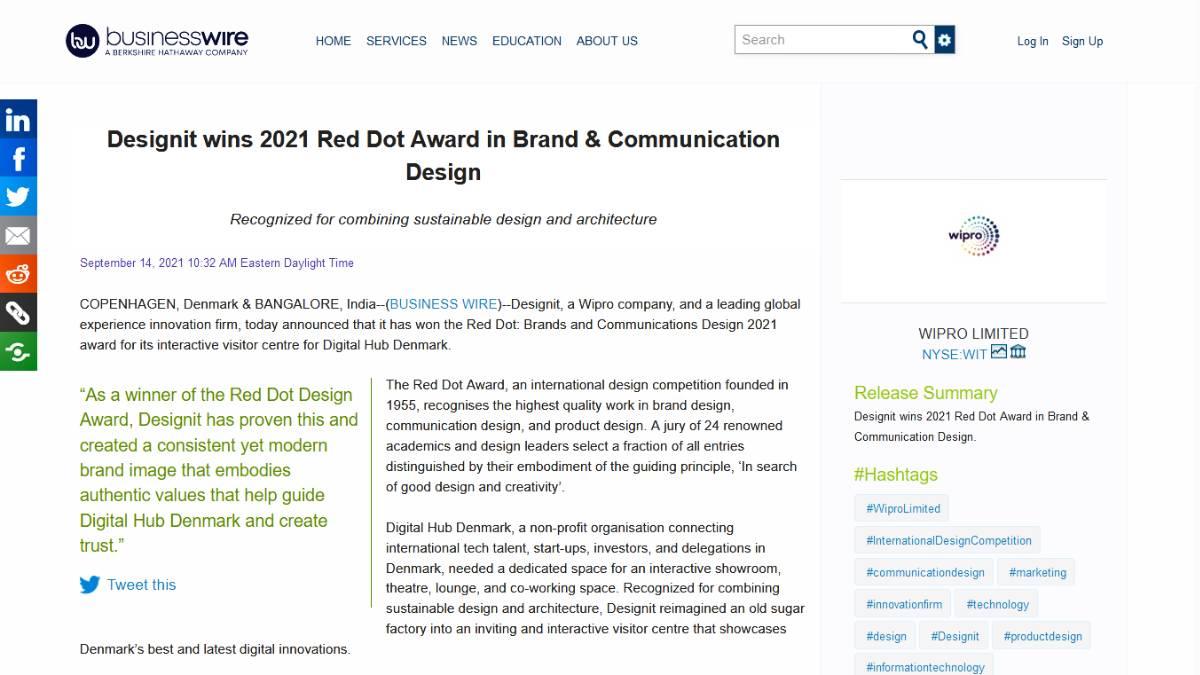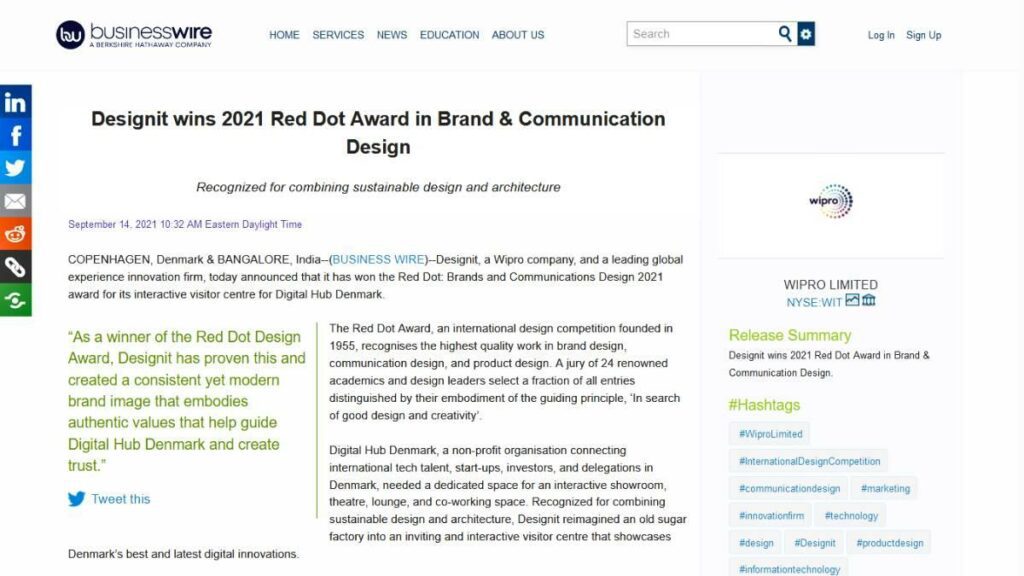 6. Employee Relations Press Release
Employee relations press releases delve into a company's internal dynamics. It focuses on motivating, satisfying, and nurturing a positive perception among its workforce. The ultimate goal is to foster trust and goodwill among employees, ensuring their continued dedication to the organisation.
When disputes or conflicts arise, this form of PR writing becomes a valuable tool for addressing internal issues effectively.
7. Community Relations
Community relations PR forges a strong connection between organisations and their local communities that leads to customer loyalty.
By vigilantly monitoring community expectations and needs (businesses can use social media platforms to do that) businesses can organise special events and programs that strengthen the local economy and improve the organisation's community standing.

What are the Charges for Professional PR Services?
You may ask "What should I need a PR agency for?"
PR agencies can help you build relationships with media, customers, and various industry influencers. It will get your story out in such a way that will create a favourable public opinion.
There are several other advantages to working with the right PR agency. It helps you with evaluation, measurement, strategic planning, and execution services.
If you want to know how much PR services can cost, it will boil down to what type of agency you would choose:
1. Boutique PR Agency: ₹1.6 to ₹4 Lakh/Month
When you are looking for PR agencies do not make decisions based on the size of the company. Remember that smaller agencies would put less of a strain on your budget while still meeting your marketing goals.
These Boutique agencies (with fewer than 50 employees) generally charge fees from ₹1.6 lakh to ₹4 lakh per month. These agencies often work as an extension of their client's in-house team which enables the client increased control and accessibility.
2. Large PR Agency: Starts at ₹20 Lakh/Month
Large PR agencies cost considerably more. They employ more than 50 individuals. If your budget permits and you require support for extensive campaigns and launches on a multinational scale, you should work with these PR agencies. Monthly retainer for such agencies generally starts from ₹20 lakhs or above.
The advantages of working with PR agencies are unsurprising, however, it is not always plausible with limited cash flow; a problem small businesses often face. That does not mean that small businesses have to let PR benefits go.
Can You Do PR for Free?
Yes.
Here's how: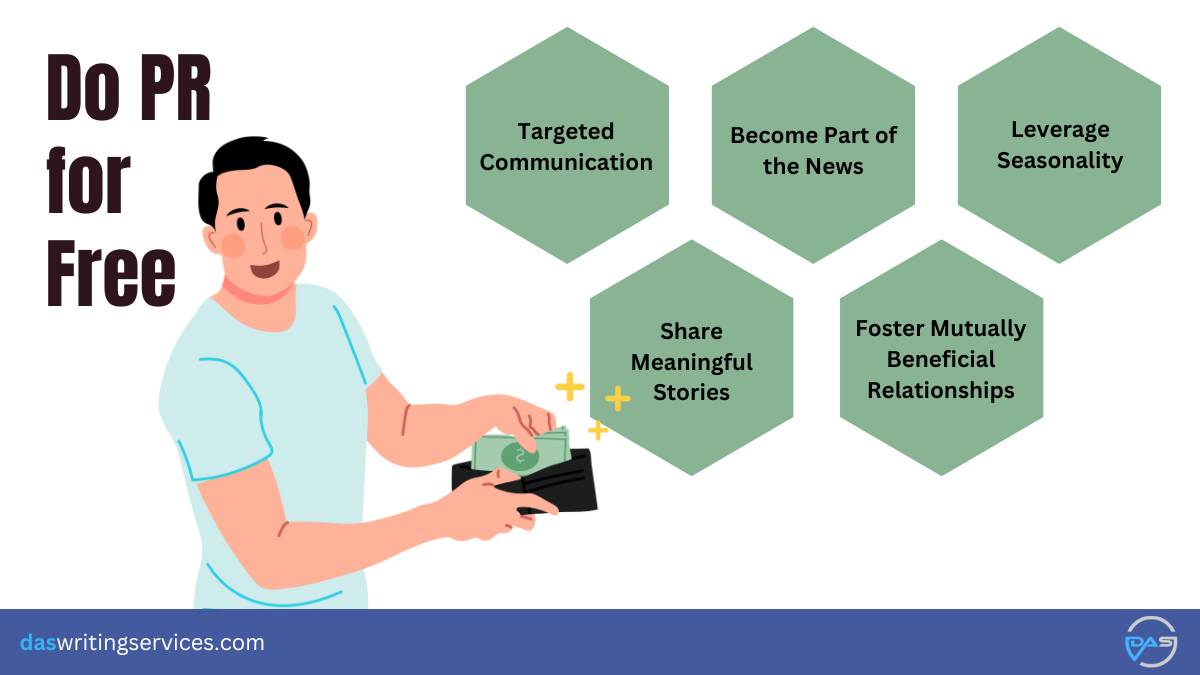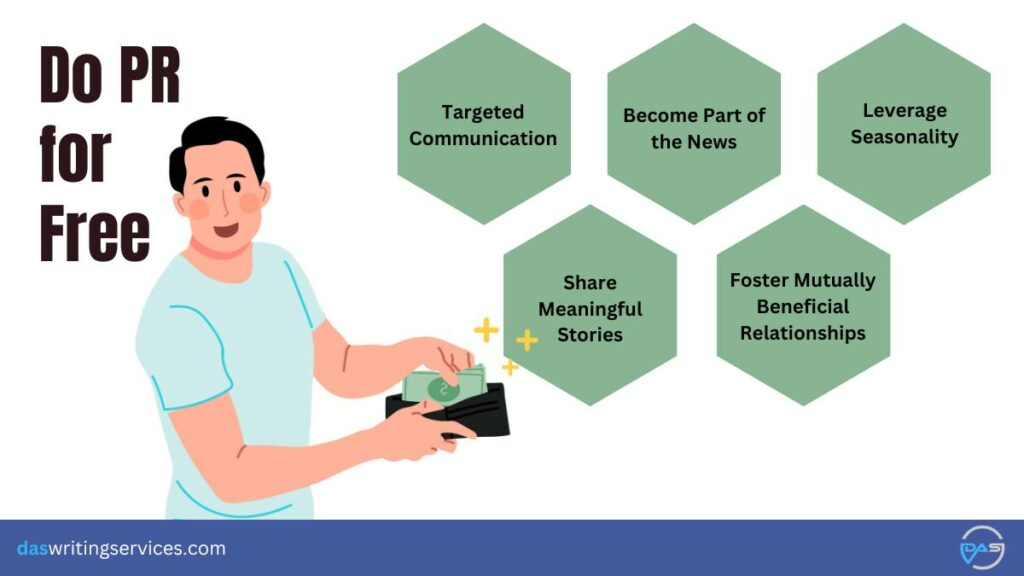 Here are a few ways small businesses can do PR for free:
1. Targeted Communication
In our hyper-connected era, identifying influential figures is easier than ever with the help of platforms like Facebook, Twitter, and LinkedIn. You can contact niche journalists and try to pique their interest in your brand.
Remember that journalists must find your story to be attractive and newsworthy.
2. Become Part of the News
Merely relying on press coverage would not be sufficient for impactful PR. What you can do is seek out breaking news stories already in the media's spotlight and cleverly integrate your brand into the conversation. Understanding how media functions can unleash creative opportunities to engage in PR without spending any money.
3. Leverage Seasonality
Seasonal trends provide a golden opportunity for cost-free PR.
Journalists and bloggers actively seek holiday-themed content. You can take advantage of this by creating your own viral holiday or tying your brand to existing seasonal events. This strategy can lead to media mentions and spark public interest, ultimately strengthening your brand.
4. Share Meaningful Stories
If you possess compelling stories related to your products and services, don't keep them to yourself. Such offerings are very likely to leave a positive impression on customers.
On top of that, try encouraging satisfied customers to share their experiences and feedback. You can create a dedicated section for testimonials, feedback, and customer stories on your website.
Incorporating multimedia elements like videos and photos for a richer narrative, and utilising your social media platforms as storytelling tools are also great ideas.
This not only fosters trust among customers but also encourages repeat business.
5. Foster Mutually Beneficial Relationships
When reaching out via email, ensure your message stands out and highlights the mutual benefits of collaboration.
Media outlets have specific readerships they strive to engage. If you think your small business can captivate these readers while showcasing your latest products and services, you can craft a concise yet compelling email that proposes a mutually advantageous partnership with the media agency.
7 Effective PR Writing Examples
Now that you know what types of PR can be beneficial for you and that you can practically do it for free, it would be helpful to go through some best PR writing examples.
Press releases or news releases are the primary form of professional public relations (PR) writing. It serves the core function of capturing media interest through the dissemination of specific and relevant details about a story a brand wants to tell.
Let's go through the following examples of press releases to get a brief idea:
1. McDonald's "Why Waste Me" Anti Food Waste Charitable Campaign
McDonald's partnered with the Trussell Trust Charity to launch their "Why Waste Me" initiative in London. It was scheduled to run from 10th May to 19th June, 2016.
This press release of McDonald's encourages discussions and offers actionable steps to address this pressing concern of food waste. It successfully highlights the brand's efforts to combat hunger and poverty, focusing on the critical issue.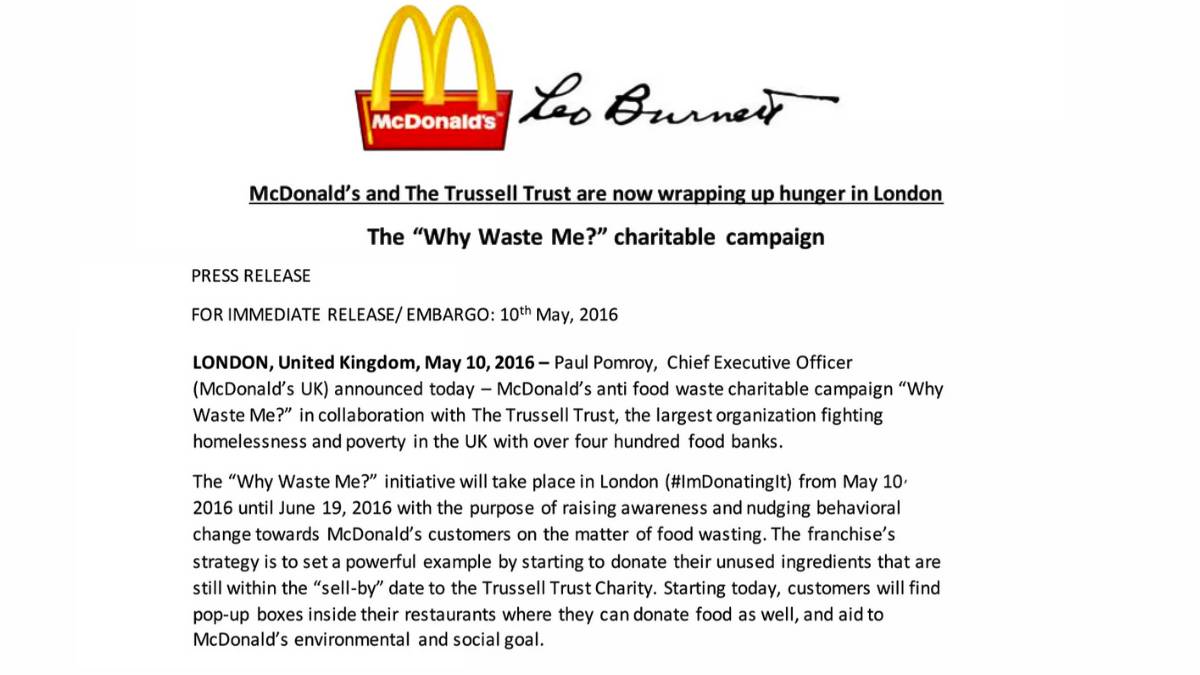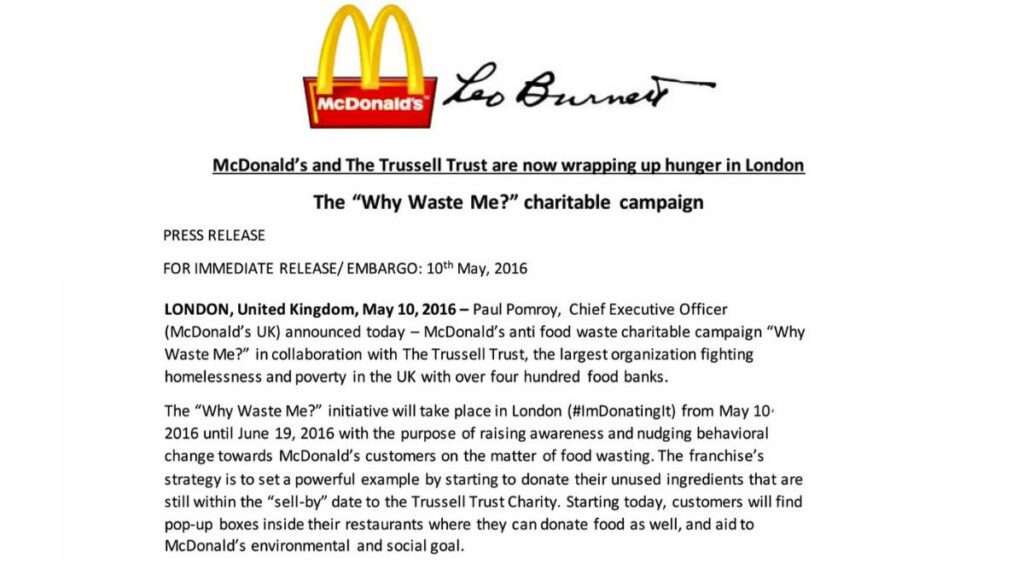 2. Revolv3's Seed Funding
Revolv3, a SaaS payment optimisation company, secured $4.5 million in seed funding. With this press release, they informed about their intention to enhance its platform and expand its product roadmap.
The press release of Revolv3 introduces readers to the brand's operations, outlines the forthcoming platform improvements, and more.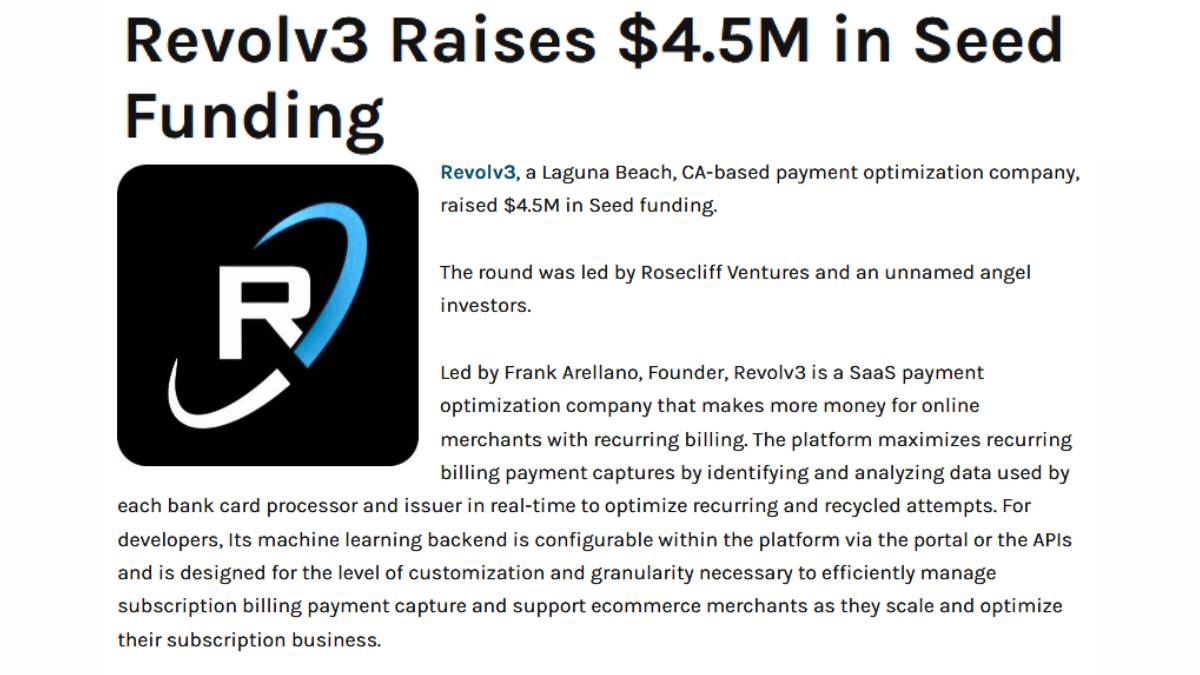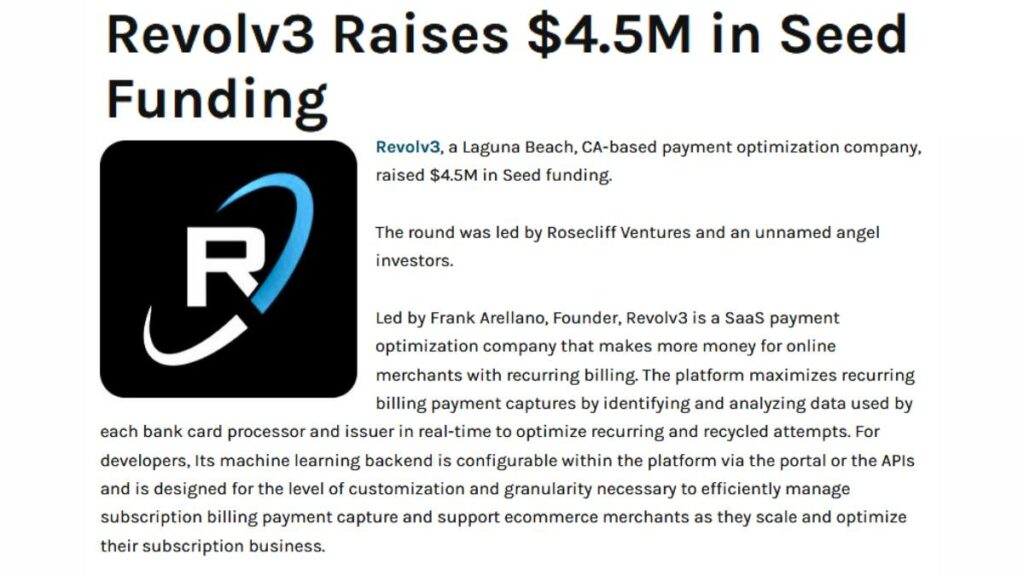 3. TimmyStevens Co's Brand Awareness Event for Future Innovations
TimmyStevens announced a brand awareness event at Stevens Auditorium through this event press release. It effectively communicates using a few words the essential information, including ticket pricing, directing readers to their website for additional details.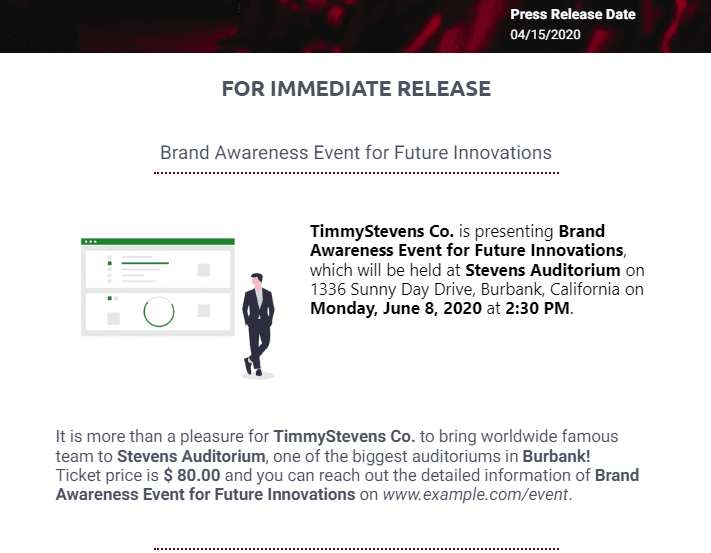 4. Nahan's New CEO Announcement
Nahan announces the retirement of CEO Mike Nahan and introduces the new CEO, Mike Ertel, in this new hire press release of Nahan.
The release reassures stakeholders about the transition, outlines plans for expanding services, and expresses optimism about the brand's future success in the hands of this new and promising CEO.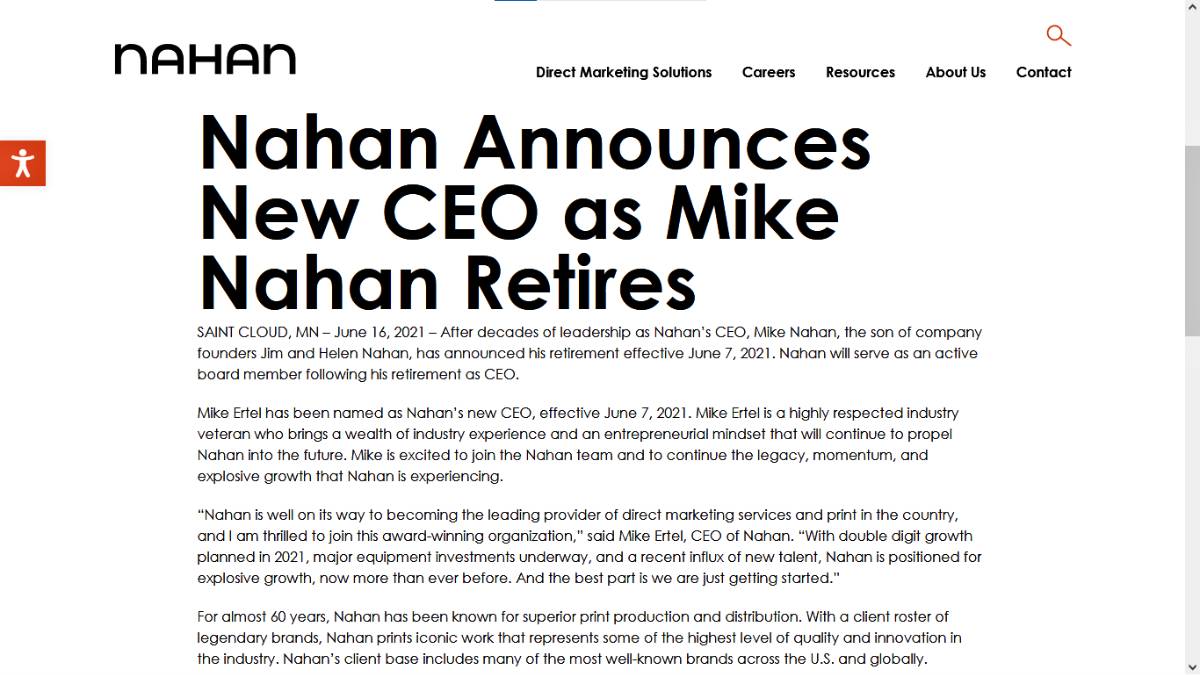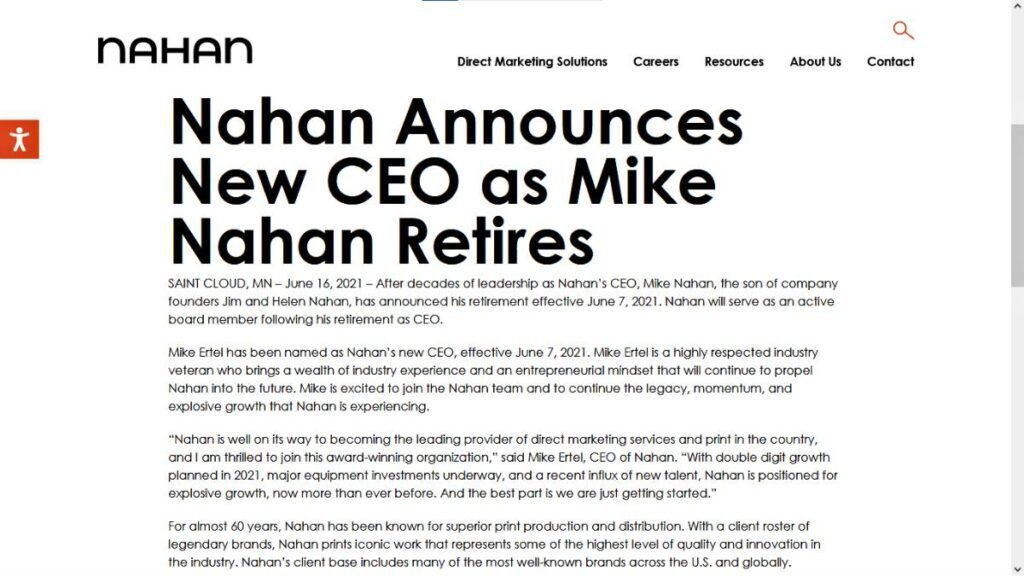 5. Volkswagen's "We Will Overcome This Crisis"
This press release of Volkswagen, an excellent example of crisis communication, features Volkswagen Aktiengesellschaft CEO Matthias Müller. Here, he addresses the emissions scandal of Volkswagen and outlines steps the group has taken to address the crisis. In simple words, he has assured that the safety of the vehicles was never compromised.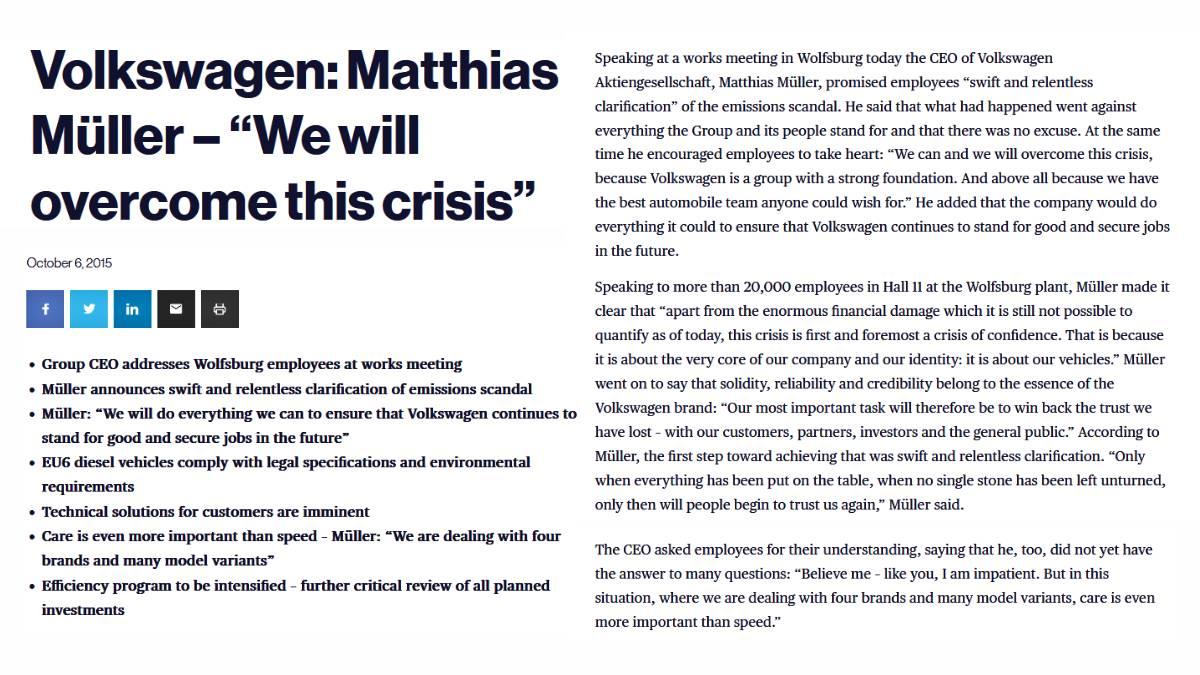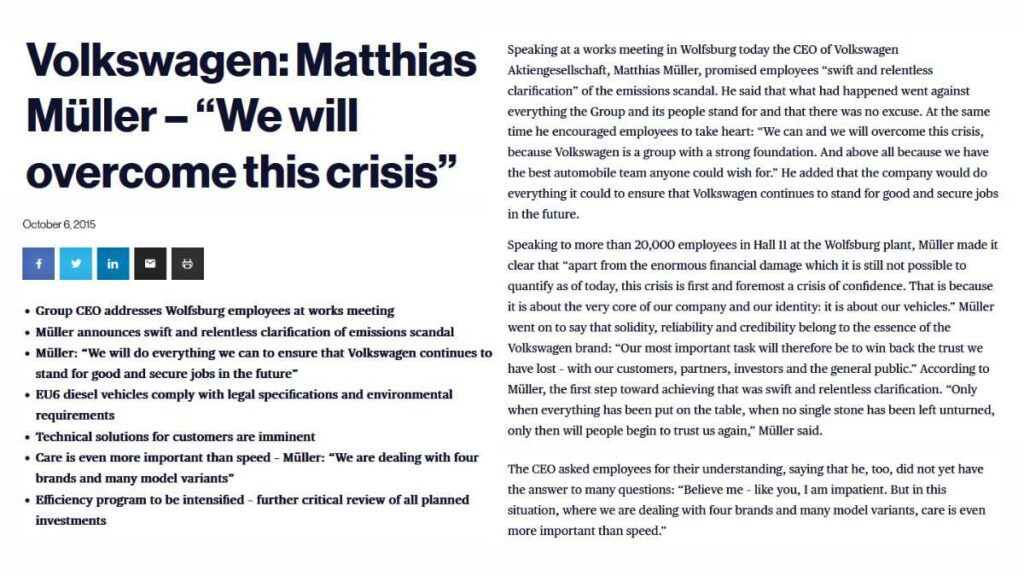 6. Shenandoah Telecommunications Company's Response to COVID-19
Shenandoah Telecommunications, or Shentel, issued this press release during the COVID-19 pandemic: Shenandoah Telecommunications Company's Response to COVID-19. Its purpose was to inform all of Shentel's stakeholders that they are temporarily increasing the data speeds and allowances.
They emphasized that there would be no extra charges for this service. It is solely to help customers with their work-from-home or study-from-home arrangements.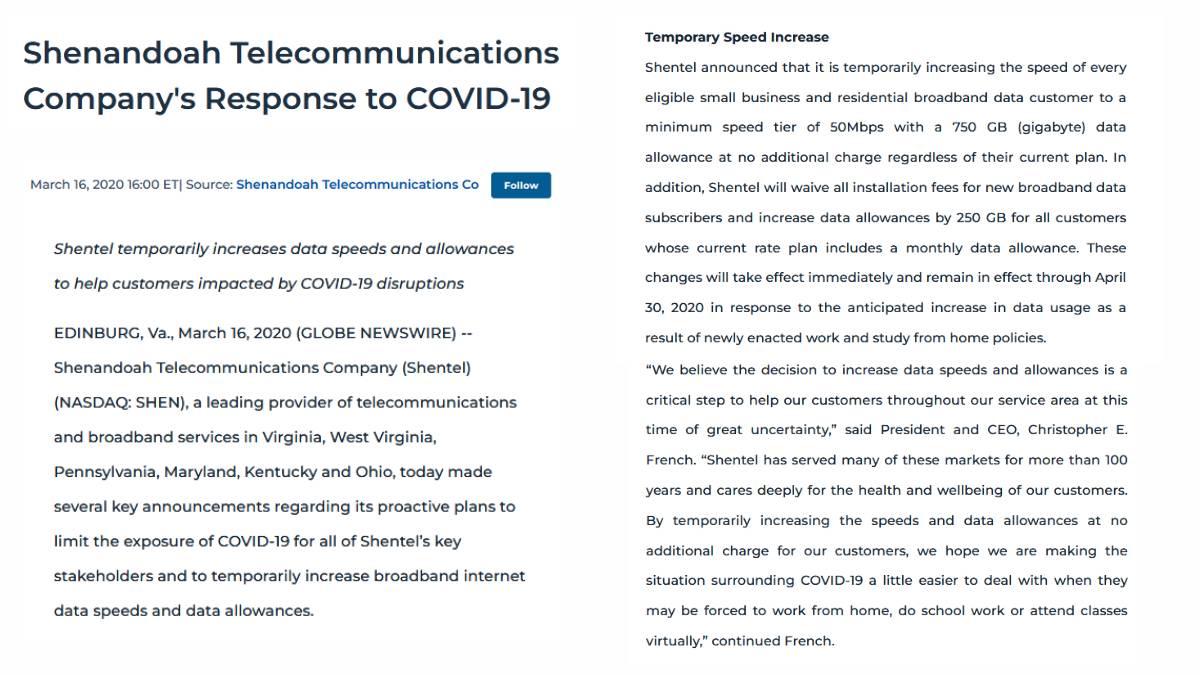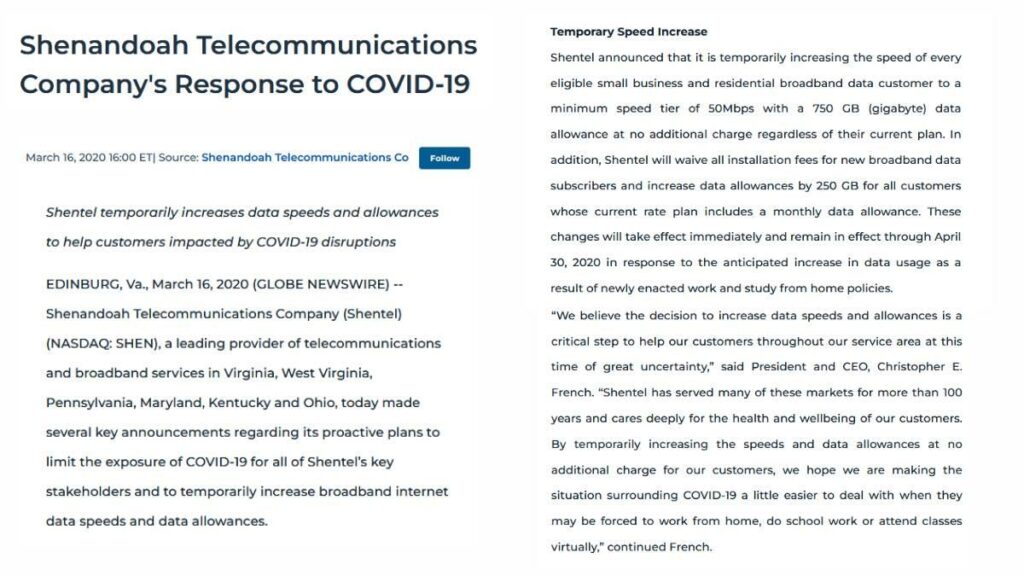 7. Unifonic's Achievement Announcement
Unifonic, a customer engagement platform, showcases its achievements in this award press release created by PRLab. This press release of Unifonic highlights their recognition as a "Great Place to Work" by a global authority on workplace culture and more.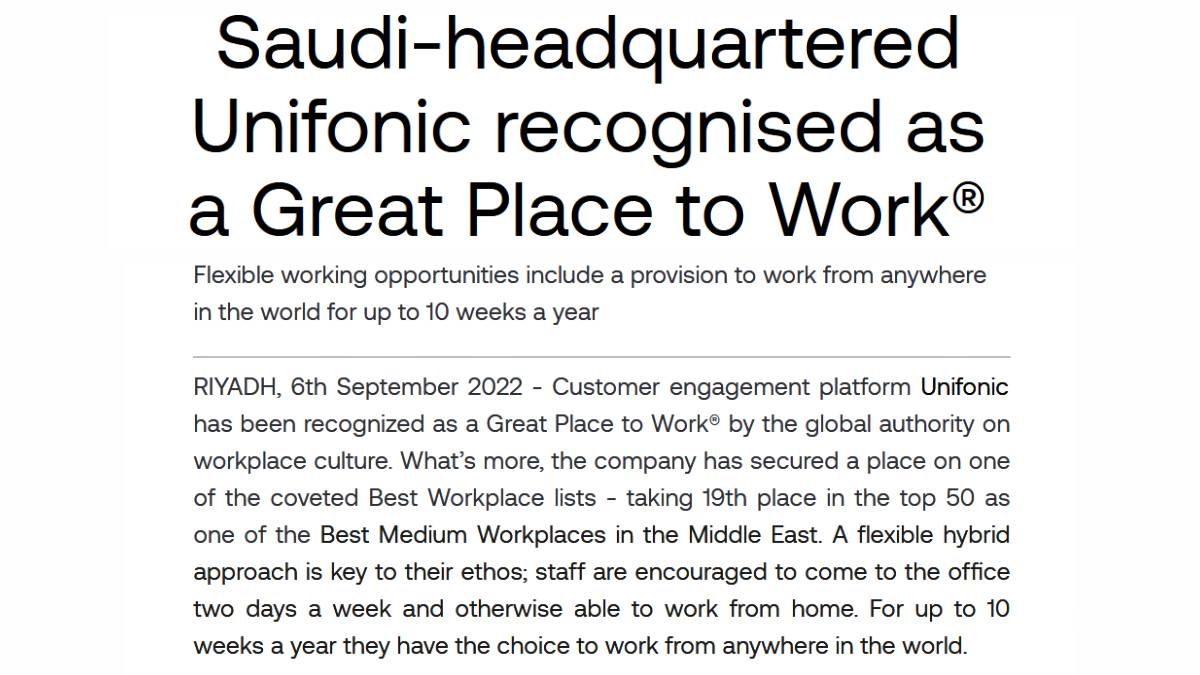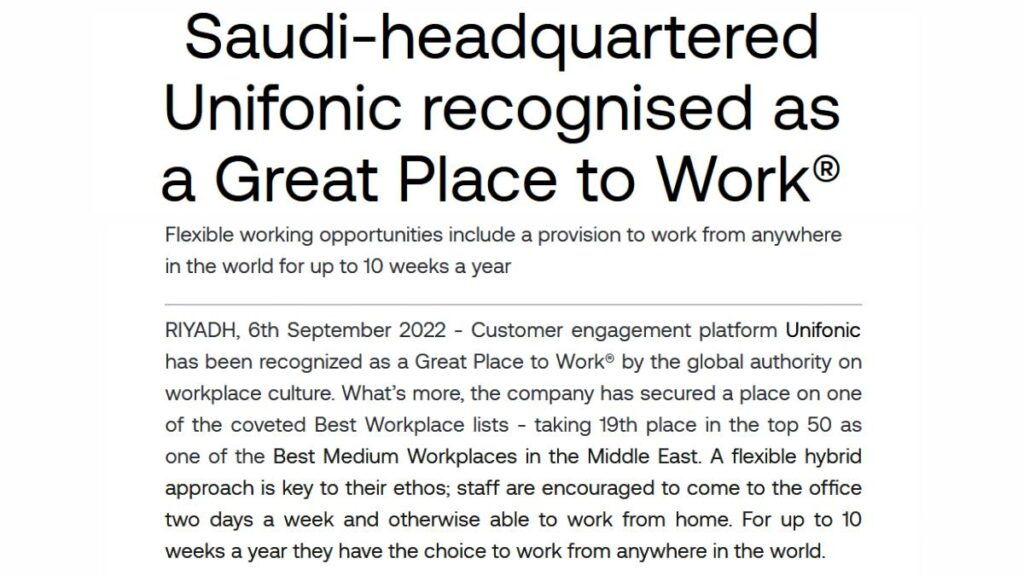 How to Excel at PR Writing: 7 Tips to Keep in Mind
Reading high-quality PR content can be helpful if you want to create one. However, you can take a look at the tips that we, at Das Writing Services offer to our employees aiming to be good PR writers.
It will give you specific points to implement in your PR content production:
1. Use Direct and Digestible Language
PR writing hinges on delivering messages swiftly and efficiently. Writers must prioritise clarity in their drafts. Journalists, often overwhelmed with the number of press releases, appreciate language that is straightforward. Whether it's a press release, a pitch, or an article, failing to convey the message clearly risks losing the audience.
Go through the Porsche press release to see how they had done it.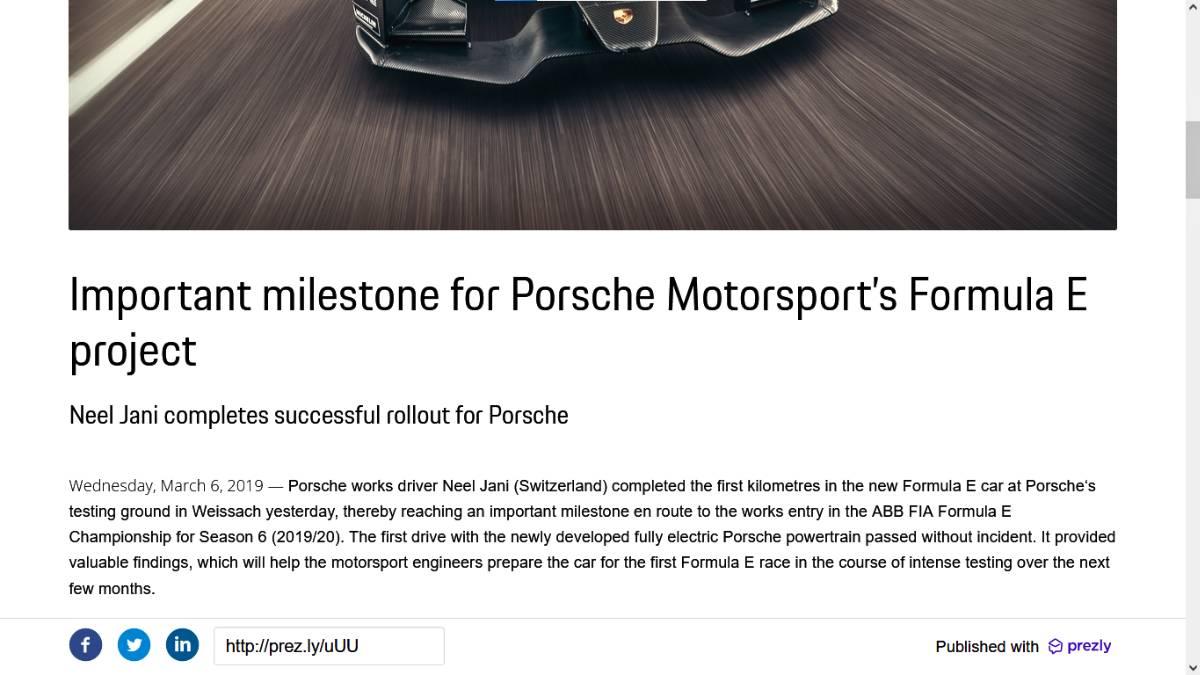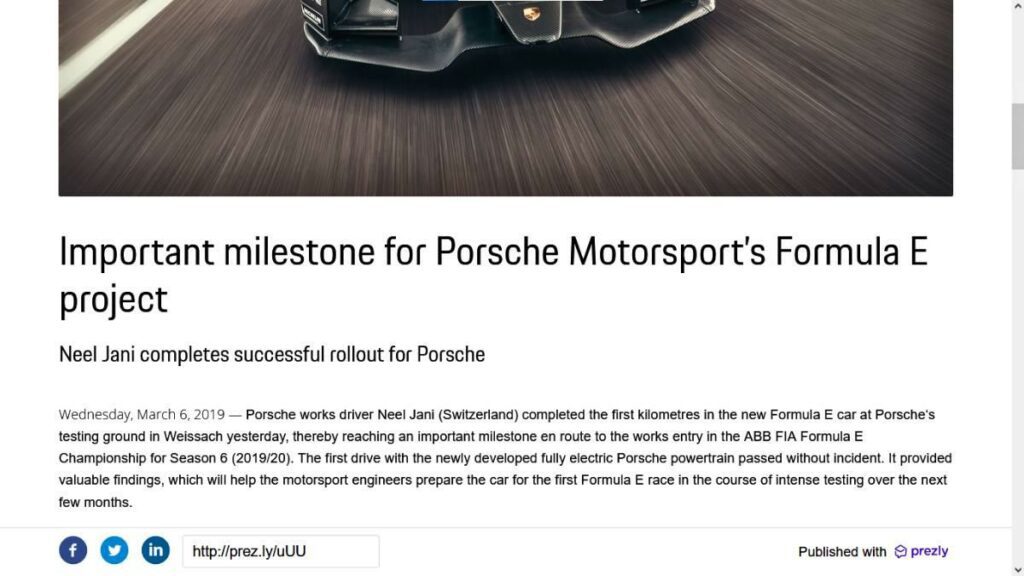 2. Give Comprehensive Coverage
Effective training involves crafting sentences or paragraphs that address the 'what,' 'where,' 'when,' 'who,' and 'why' of a topic. This practice can teach a writer to stay direct and brief. It not only satisfies readers but also piques their curiosity, encouraging further engagement.
Take a look at the Brussels Airline's press release to get an idea.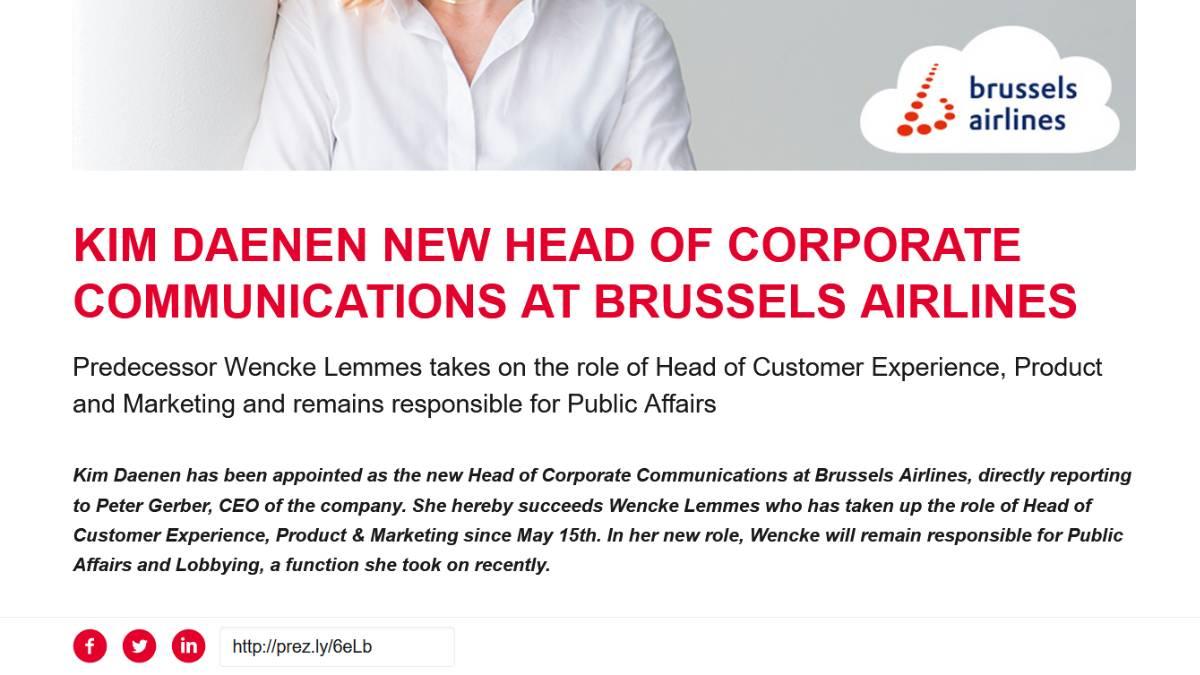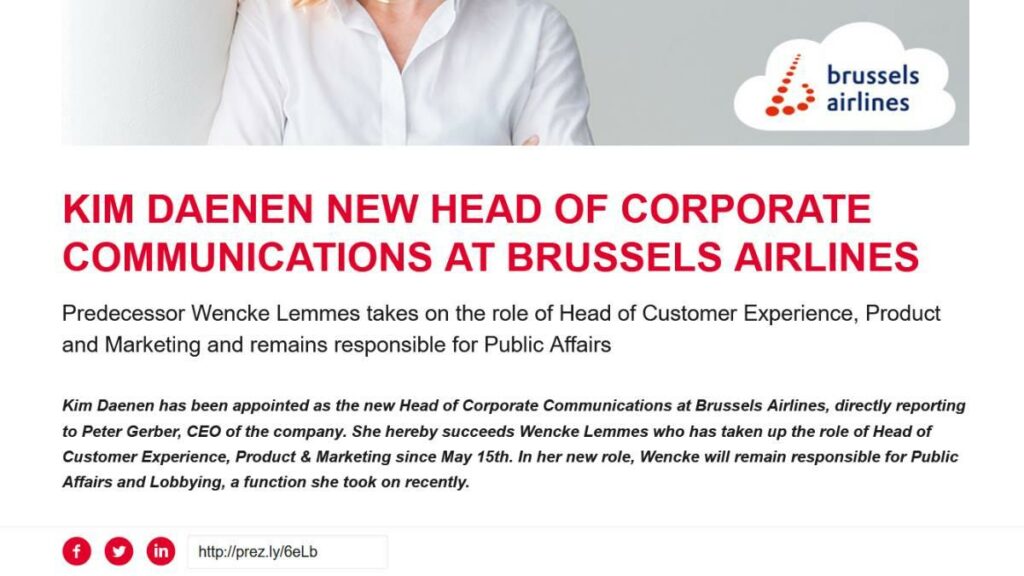 3. Leverage Authoritative Sources
In today's digital landscape, competition is fierce. It is evident from the fact that 70 million new WordPress posts get published monthly. So, to capture attention, including statistics, quotes, or relevant information from authoritative sources can be a game-changer.
4. Know Your Audience
Writers must adopt the perspective of their target audience and select words that resonate. Tailoring content to the intended audience increases the chances of successful transference of information and action from the audience's part.
5. Remove Redundancies
A crucial aspect of training is post-writing scrutiny for redundancies. Writers should correct wordy sentences, remove unnecessary adjectives, and prioritise conciseness and clarity.
6. Vary Sentence Length
Experimenting with sentence length is crucial for achieving the right flow in PR writing. Through practice, writers should discard habits that hinder a smooth flow as he or she is condensing information. Some situations call for longer sentences, while others benefit from brevity.
7. Seek a Second Opinion
It is not an official part of PR writing training, however, seeking a second opinion is invaluable. Writers invest substantial time in content creation, which makes it challenging to objectively assess the flow, coherence, and impact of the content. An expert opinion can provide the missing perspective.
How Do PR Writing Services Help a Business?
If a business wants to craft compelling press releases, but currently lacks the resources for systemic in-house content writing, they can hire professional PR writing services.
Das Writing Services excels at providing PR pieces that capture journalists' attention even if they are constantly bombarded with PR materials from numerous companies.
So, if you are looking to get high-quality public relations content at the best price, you can connect with Das Writing Services.
Now, let's take a look at the ways in which a quality service provider might influence PR:
1. Increased Exposure
From blog posts to landing pages, each and every type of content has its different roles in a business's digital marketing strategy. A well-written PR content can shine the necessary spotlight on a business's special offerings, announcements, propositions, and achievements.
PR content can reach out to investors, partners, loyal and prospective customers and the public in general. The main objective is to persuade them to take some action or just to build a brand image. This is why PR content holds a special place in a business's digital branding.
2. Enhanced Sales
Effective PR writing has the potential to positively influence a company's sales. Attention-grabbing PR write-ups that successfully portray a company's intentions leave a lasting impression on the audience.
It improves the retention of information about the unique products of a company or just some marvellous attributes of the brand. It is essential for long-term gains.
3. Improved Ranking and Traffic
If a company publishes quality press releases, there is a high chance that various media outlets will publish them on their platforms. This will give a company valuable backlinks. Thus, to the search engine, your content will be a better choice for relevant search queries.
With more ranking, your website will receive more traffic which will consequently increase the sales. Professional writers can make sure that your content is shareworthy and has no problem ranking on Google.
With our help, you can create nuanced PR writing that attracts the reader's attention and successfully relays the information. It can also encourage a reader to engage in meaningful activities that are beneficial both for the customer and the brand.
With this thorough discussion on PR writing and its various facets, we hope that this blog answers all of your queries. With that said, if you would like to read blogs on similar interesting topics you can check our blog section.
Feel free to post your comments down below and happy learning!
Frequently Asked Questions
1. What is PR Blogging?
Blogging is a great medium through which a business can do its public relations. If a business can communicate its stories in a way that nourishes the relationship with old customers, builds connections with new audiences, and positions it as a thought leader in the industry; it is doing its PR very effectively.
2. How to Build a PR strategy?
To build an effective PR strategy you need to conduct thorough research on internal and external brand factors, create an outline of your goals, jot out the timeline for your campaigns, choose the PR tactics (e.g. business events, media relations, etc.), and track your results.
3. What is digital PR?
Digital PR or digital public relations is a set of marketing strategies that aim at positive online presence and brand awareness. It helps a business to achieve better backlinks, referral traffic, and more social mentions.