Trusted by Industry leaders such as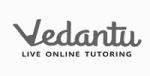 Our Clients Speak
We have been working with clients around the world
Best Content Writing Service Provider in Sharjah
Covering an area of just 235km2, Sharjah still contributes a remarkable 7.4% to UAE's GDP. With the industrial and manufacturing sector witnessing a boost lately, Sharjah also acquires a significant place as one of UAE's industrial bases. Its network of industrial zones and free zones are also advancing steadily to bring Sharjah among the most valued cities in the east.
Now, the question is, how does that benefit small business owners? Could it get any better? Rather, can any contribution make this development more worthwhile? 
Well, the answer to this is in affirmative. The expertise of a content marketing agency in Sharjah can propel another wave of growth! As per the present scenario, Sharjah is already witnessing a growing demand for efficient content writing services. By taking advantage of this situation, business owners, having knowledge of content marketing stratifies are also witnessing substantial growth in their businesses. Here's why a content writing company comes to the fore!
A content writing agency brings with it unique content creation qualities. From brand recognition to quality improvement of the service or content they are bringing forward, everything is related to this process. Proper content curation only helps business owners to attract their target customers but also keep them hooked to the website.
Authenticity is one of the important parameters required to make a content effective and useful for the target audience. Business owners get all these aspects only by relying on content writing experts in Sharjah. The entire concept of website content has gained massive popularity off late. 
Here are some outstanding features it justifies the market demand with-
It gives your business a distinct brand voice.
Professional writers are expert at churning out tailored content for various business niches.
Content developed as per the latest SEO optimizations ranks high.
These professional services bring content solutions on unlimited topics related to your business.
They also guarantee the creation of original content that is 100% plagiarism free.
Their expertise and in-depth in this field help your business gain more visibility. This is one of the key reasons why the industry regards content marketing services in Sharjah a necessity.
Das Writing Services – Your unmatched solution
Content's uniqueness defines how effective it will prove to the business and its readers. As we already mentioned, we come with writers who undergo in-depth research to understand the underlying needs of a business's target audience.
With Sharjah being an industrial hub for UAE, when undertaking your project, professional content writers at our company do this concerning the city's market scenario and target audience. Hence, our content marketing agency in Sharjah has been able to give businesses the needed edge. Maintaining content quality is the utmost aim of our company when serving our clients. 

Get in touch with us