Trusted by Industry leaders such as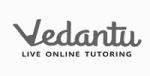 Real Stories from Real Customers
Get inspired by these stories.
Content Writing Services In New Delhi
New Delhi, the capital of India, is famous for its food and its famous historical places. Being the country's epicentre of political and administrative power, New Delhi is one of the most densely populated areas nationwide. Apart from that, this region also houses head offices and headquarters of some of the biggest companies and organisations in India.
Thus, there is a need for reliable and competent content writing services in New Delhi. Moreover, business owners are now relying on websites and digital marketing strategies due to their wide reach. 
So, if you too want to be at par with your peer, you need to hire a Pro content writing company in New Delhi for your website. 
Why A Pro Company?
A professional company is one that has been providing services in the market for a long time. They use their knowledge and experience to create quality content and write-ups that Google prefers to rank. Moreover, unlike freelancers, a pro agency offers various types of copies such as:
Articles 

Social Media Posts

Blogs

Product Description

New Letters

Press Release

Website Pages

Service Pages, etc. 
What Makes A Copywriting Agency Pro?
A professional content service provider holds certain features that are unique and, most importantly, aid in fulfilling the long term goals. Below here is a list of common features that are among professional agencies –
Versatility
This feature shows the capability of dealing with multiple genres of writings such as blog writing, article writing, social media, creative writings, etc. Besides, dealing with clients from different industries like finance, manufacturing, tourism, etc., is another criteria. An experienced copywriter or an agency is capable of churning out tailor-made content for your business irrespective of the topic and industry.
Pricing
Before hiring an internet marketing agency in Delhi, it is vital to check their pricing. Companies have different parameters for pricing their contents. Some companies charge based on words, and some of them charge based on single write-up basis. However, content writing companies that are in the industry for a substantial time have flexible charges, and you can choose among the two as per your need. 
Meet deadlines
Assess this pointer of content writing services in New Delhi before hiring one. Companies with an excellent track record of meeting deadlines and delivering projects for emergency requirements are always reliable. This the most distinctive factor between a novice and a pro agency, as the latter uses their years of experience to set their deadlines. Professionals will never commit to something they cannot fulfil. 
Present client base
It is vital to check the team strength of the content writing agency in Delhi before availing its assistance. This way, you can assess the volume of work they can successfully manage to do for you. Furthermore, you will understand if they can deliver you quality projects or not. Most established institutions have a workforce of at least 20-30 efficient writers who are diligent and well informed. 
Why Makes Us the Best?
If you are looking for a "Pro" company like defined above, our copywriting agency Delhi is your ultimate answer. Not only do we have all those metrics, but we take a step further by offering content that has undergone stringent checks.
Our editors check all these to ensure our write-ups are perfect from every aspect, delivering your brand ideologies at their best. Further, our quality analyst goes through these a second time to maintain the standard we are known for.
Why Rely On Us?
We at Das Writing Services Pvt. Ltd. have been working in unison to deliver our clients exclusive contents as per their requirements. Our SEO friendly content and on-time delivery have made us among the most sought-after content writing company in New Delhi.
Additionally, we are a registered member of NASSCOM and have an ISO 9001:2015 certification. All these have added to our name in being a leading content agency. So, if you are looking for professional writers who can surge up the website ranking on a search engine, we are here for you.
To know more about our content writing services in New Delhi, reach out to us at your earliest. You can also ask for a sample to see how we will handle your project and assess it first-hand.

Get in touch with us