Trusted by Industry leaders such as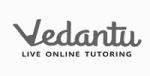 Real Stories from Real Customers
Get inspired by these stories.
Content Writing Services in Saket
Saket is one of the prime residential locations in South Delhi and harbours several places of interest like the Select Skywalk Mall. Therefore, both the location and its population make it a very profitable spot to start one's business venture. However, the presence of big commercial names in the area may make it challenging to thrive for budding business owners. 
However, entrepreneurs and small enterprise owners have put their business online to garner the traffic they couldn't have attracted offline. Nevertheless, to "attract" more attention online, business websites rely on engaging content.  That is why they need to look for content writing services in Saket, which would help them take their businesses to newer heights.
Why Hire Professionals?
By hiring a leading Web content writing company Delhi both new and existing businesses would benefit in various ways. Especially the content we generate will help your website stand out among your competitors by providing the following advantages. 
Facilitates improved visibility online.

Better connection building with audience. 

Effectively reduces bounce rate. 

Accelerates lead conversions. 

Enhances customer retention. 

Increases brand awareness.

Aids to survive the growing competition.

Helps to widen the reach of the company.
Why Opt For Our Content?
Our content writing services in Saket have proven to be extremely helpful as we follow certain protocols while framing the write-ups. This way, we ensure the content we provide is always ranking high on the SERPs. And it does happen because our write-ups are:
You no longer need to look for a copywriter, a leading copywriting agency or an SEO content writer Delhi. For, you have already found Das Writing Services Private Limited, a NASSCOM registered member, that will help you reach your online goals.
Why Give Us A Call At All?
If you still have doubts about our services, have a look at our process of developing quality content. 
We first understand the client requirement

Then we conduct our research based on it. 

Create informative content as per the requirement.

Use the latest writing tools to enhance its quality.

Cross-checking the write-ups to rectify errors. 

Deliver the final product to our client. 
At Das Writing Services Pvt. Ltd., our content writer services in Saket are thorough with these steps. Therefore, if you wish to see our work first-hand, contact us today and ask for sample content as per your need.

Get in touch with us