Content writing – A term which stands as the spinal cord behind every website embellished on the World Wide Web Consortium. A well-researched and penned down content can not only be a priceless source of information but can also contribute to the significant SERP boost of a website. However, behind every quality content, lies a definitive process of writing.
Similar to any successful project which requires its creator to follow a planned methodology, transpiring one's vivid thoughts into its deserved reality demands the follow up of credible procedures; hence deems the expertise of a professional content writing agency.
Writing a content- understanding the concept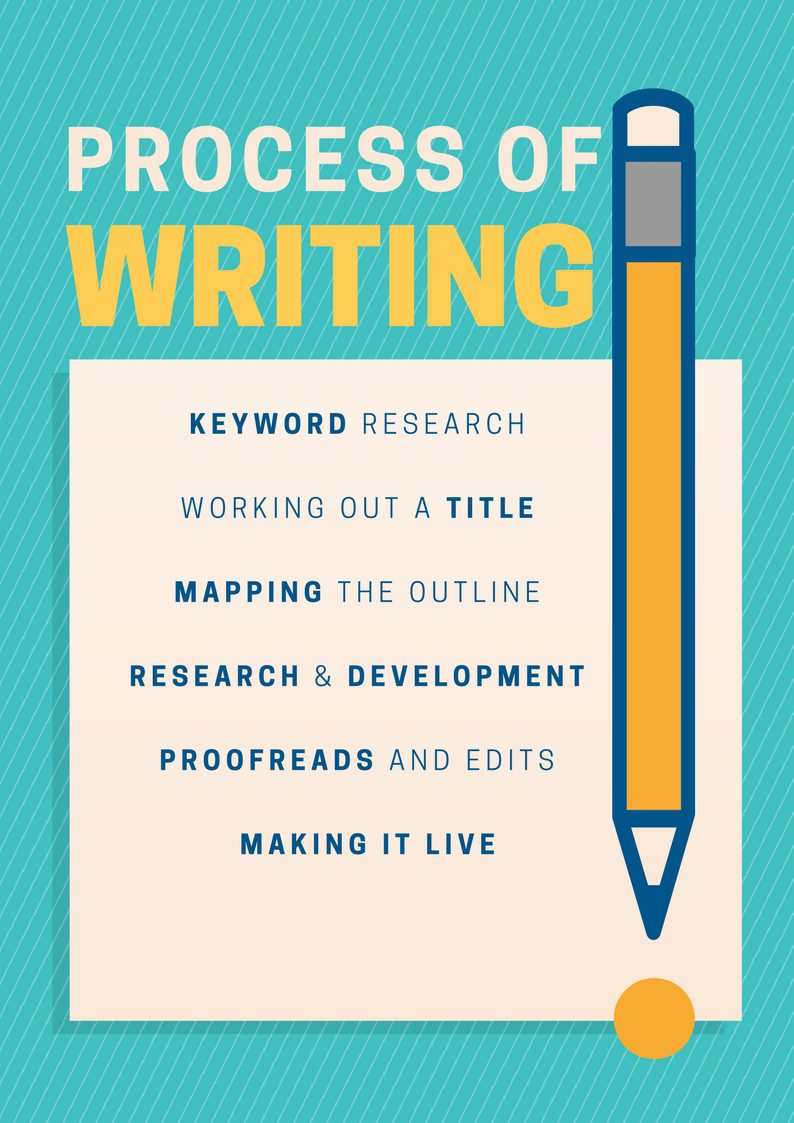 Every successful creation initiates its journey with visualization and content's no different. Accessing a write-up's credibility to its target audience plays a substantial role in this respect which also aids the writer to whittle out a definitive line of implementation.
This path of conceptualization predominantly demands to answer the following questions according to any reliable content writing company?
What purpose must this content serve?
Are my reader's laymen or experienced personnel?
What is the website's requirement?
Once done, Conceptualization gives way to R & D as mentioned below.
Keyword research
Yes! Keywords! The primary motive of any content is to rank a website on the first page of Google, and the soundest way to do so is incorporating the proper keywords within one's content.
Keywords are terms or phrases web scrollers use for performing a specific search on the internet. Keywords are found out by comparing their search volumes and play an intricate role in the process of writing.
Whether it is a freelancer or any content writing agency, keywords presume centre stage as the primary standpoint on which the entire content is constructed.
Giving the content a catchy title
Any piece of creative writing receives its identity courtesy to a well-constructed title. Titles are what makes a web scroller click on a search result and therefore needs to be catchy and attractive. It should answer the reader's question and be a solution to his problems.
Veteran writers and content writing services lay down the following guidelines for creating an idealistic title:
It should be straight to the point relating to the problem at hand.
Should be crisp and concise.
Should pronounce an announcement (Capturing readers' interest).
Can be a proactive question adhering to the process of writing.
Numbers are the linchpin
Highlight a 'how to do something' approach
Laying out a structure of the entire content
Ask any expert content marketing or writing agency, and they will always agree on outlining your content before penning it down. It helps writers to get an overview of a write-up's gradual flow as well as prevents a writer from straying off topic (especially for a lengthy content).
Essentially, creating an outline involves approximating the subheads to be incorporated in content.
Imagine this:
Subheads are the milestones in an article or a blog connecting which step by step would lead to the successful completion of the entire content.
Thus, mapping the outline proves to be a vital criterion that needs to be followed while precisely adhering to the process of writing quality content.
Proper research, and its application
This step involves performing proper research, gathering all necessary information and required for penning down content. The primary rule of any research is to find information that is unique.
Therefore, the main idea is to put in some information that a user may not find in other websites. And when maximum of your information is unique, the user tends to get enticed your content, and give it a read.
This is what most efficient content writing agencies strive to ponder upon while creating an amiable piece of text that satisfies a website's content needs.
Re-checking the writings to ensure it's flawless
After a content writing agency or company or even a freelancer has completed writing content, it needs to go under intricate scrutiny. Able proofreaders and editors make sure that the penned down content is polished and is free from any grammatical or spelling mistakes.
Grammatically errors are a big NO since these contents are posted on global forums and therefore require the able polishing and editing it deserves.
There also exist errors other than grammatical ones. They are mainly formatting errors. While you might think that to be a minor issue, editing bulk files with formatting errors can get really taxing and hefty.
Making it live!
Once your content is ready, the final process of writing involves making it live on the internet. However, a writer's responsibility does not stop here. One needs to update the content time to time to keep it flowing with the trends.
So, keep the following points in mind before initiating your content development procedure. A precise implementation of these guidelines will help one create the content of their desire.