In the present era of digitalisation, business owners can reach people in different ways. However, the most effective way is by sharing knowledge. Website owners can indulge in effective content writing to do so. Here comes the introduction to technical writing.
Are you facing problems in explaining or sharing the technicalities of your business with your audiences lately?
Well, it indicates that you need technical writing to convey the complex ideas of your business simply to the audience.
This discussion can enlighten you about different types of technical writing that are essential for your business.
What is Technical Writing?
Simply put, technical writing is a comprehensible version of complex information that has to be delivered to the customers.
Technical writing is very specific and it shares knowledge with professional audiences. That is why B2B companies mostly need technical writing to accomplish their demand of targeting more businesses. However, B2C businesses also need technical writing to share knowledge among their customers.
Technical writers make complex understanding easy for people by breaking them into simple formats, using pictures and videos, and clarity.
What are Different Types of Technical Writing?
There are different types of technical writing such as business proposals, medical journals, research papers, user manuals, etc. These are discussed below:
1. End User Documentation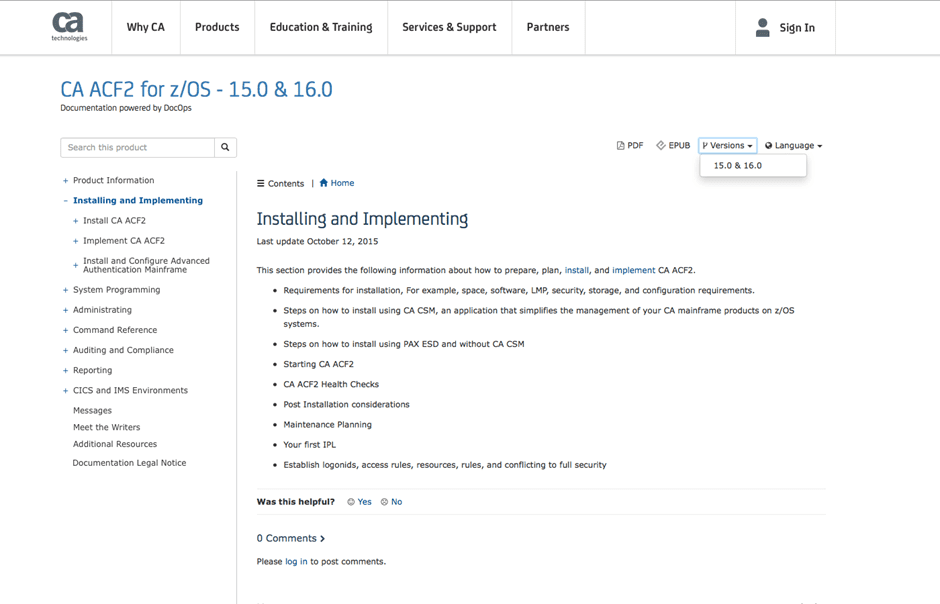 End-user documentation can also be called a user manual. It is an important form of technical writing that must come with every type of product. End-user documentation generally has a "how-to" guide and usage guide for any product.
The features of end-user documentation:
End-user documentation has short and crisp sentences
This should have enough visuals to make the subject matter easy to understand
Smart use of headings, short paragraphs, bullets, numbering, etc are important
Passive voice is a big no-no for end-user documentation
The benefits of end-user documentation are as follows:
It helps to onboard customers easily
Increased customer satisfaction
Documented guidelines can prevent the wrong usage of the product
It is helpful to elevate a brand's user-friendliness
2. Case Studies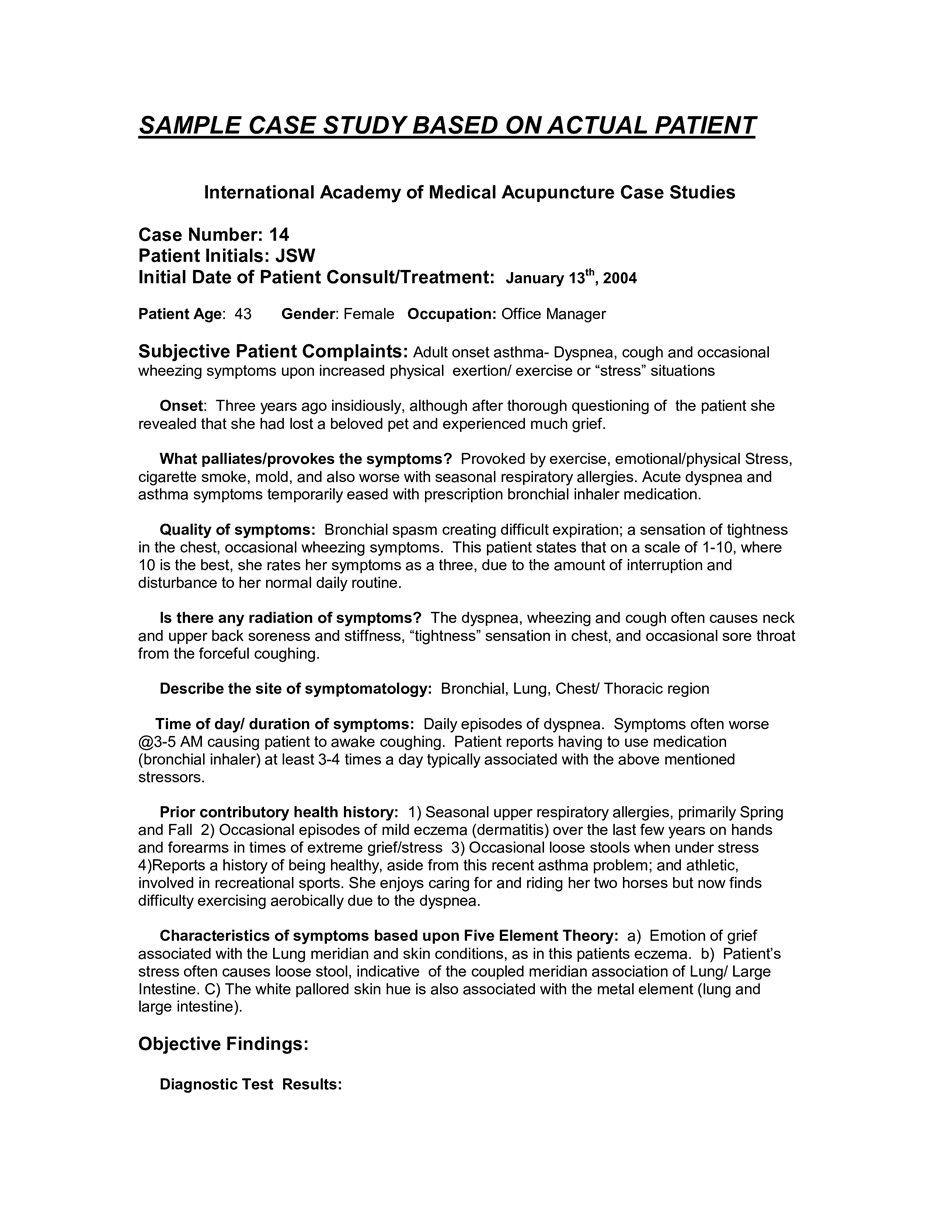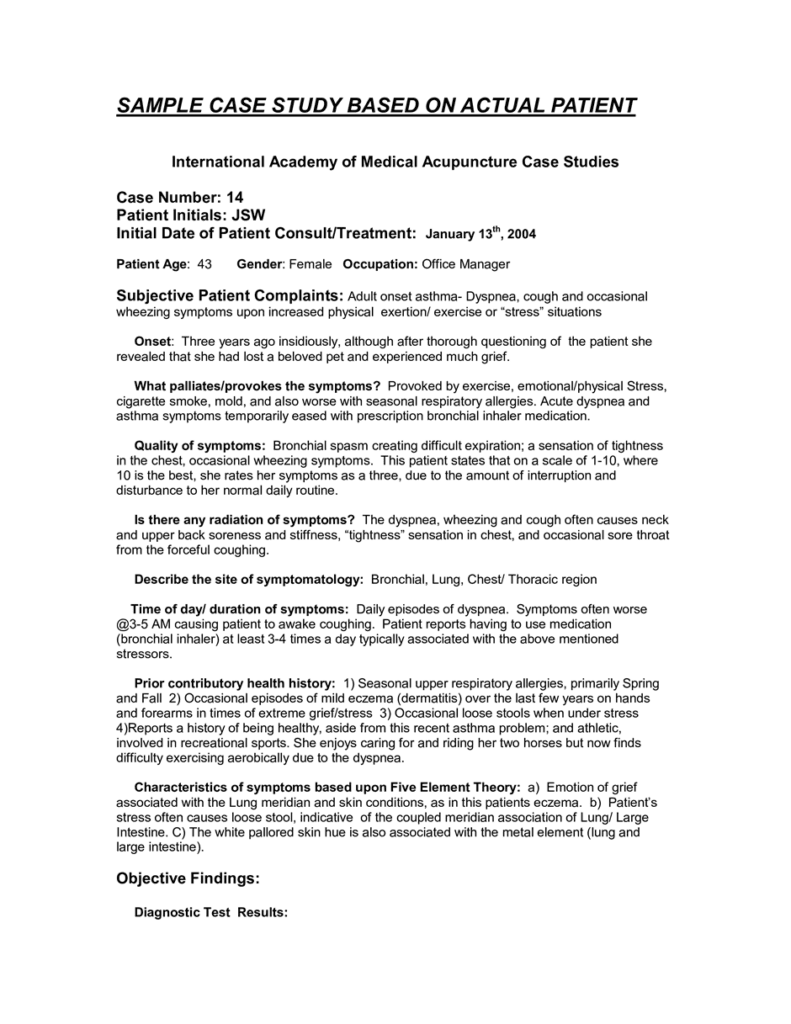 As the name suggests, case studies are a complete analysis of any real-life situation that can enlighten others to take proper decisions during similar scenarios. This is a well-acknowledged technical writing technique that can be made on diverse subject matters such as laws, medical cases, new policies, brandings, etc.
The features of case studies:
A case study is generally bounded to a time and activity
This is a strictly context-based study of a subject matter
A case study does not only has numerical data but a detailed analysis of a situation
In-depth research is prominent in case studies
It can have multiple sources of evidence to prove a point
Benefits of case studies:
Helps to connect people with a situation and provide them with the necessary knowledge
A case study is a great source of collecting researched data
It helps to explore the root level of any situation
Case studies can attract knowledgeable audiences quickly with real-life interpretation
3. Medical Technical Writing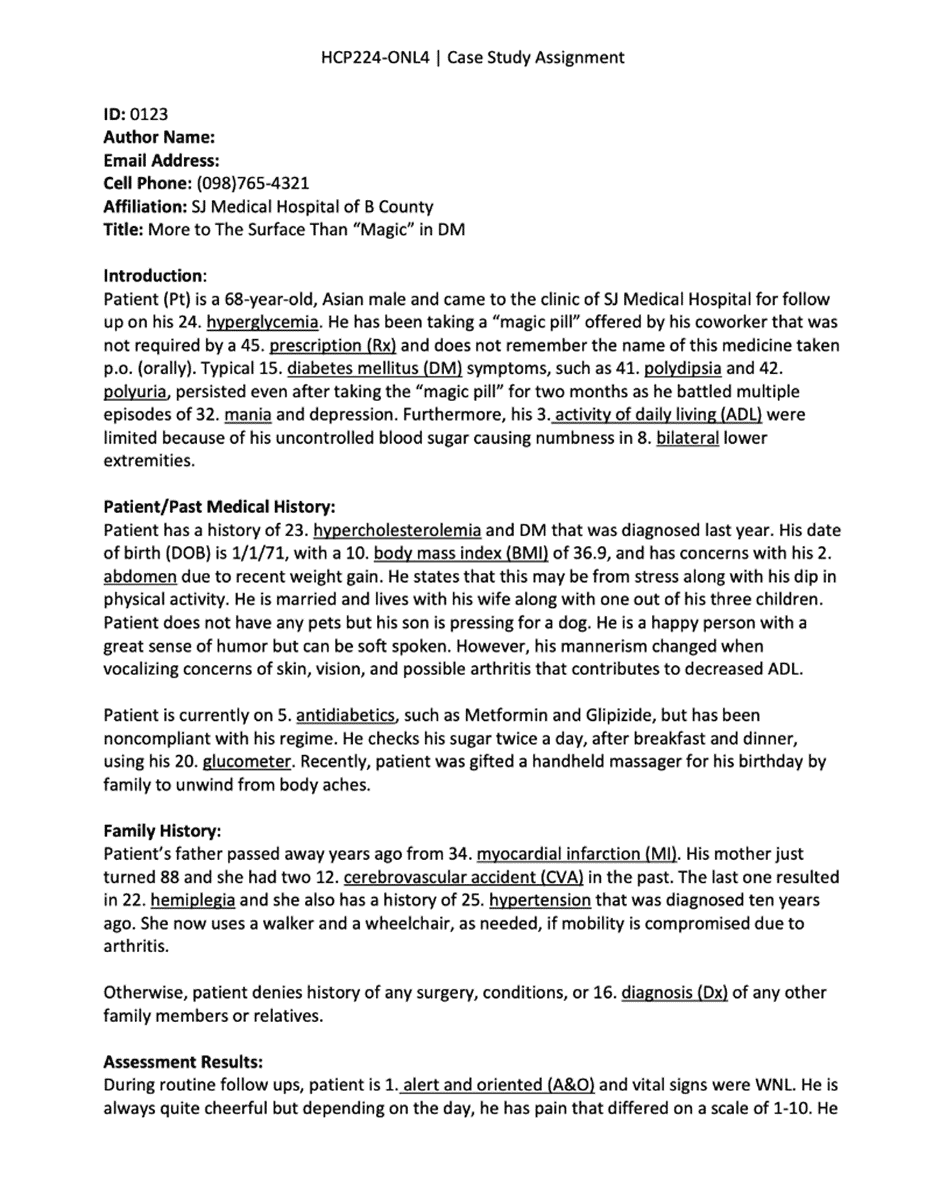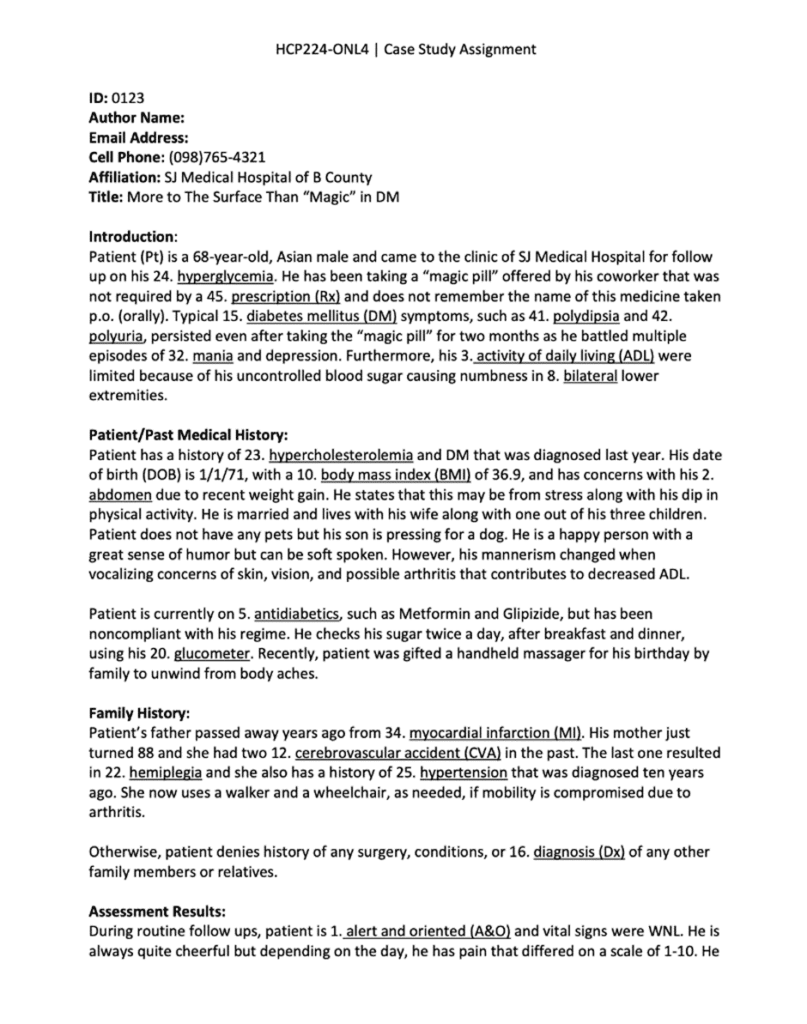 Medical technical writing involves describing different types of complex medical procedures, diagnoses, research, and treatment in simpler terms. It often includes the services of a medical institution and their progress. You can find such well-researched medical technical writing on renowned websites like WebMD.
Features of medical technical writing:
Medical technical writings may have lengthy sentences
It should include proper medical terms otherwise it can be misleading
Medical technical writers should have a proper grasp of this niche
Benefits of medical technical writing:
Medical technical writing can inform people about the latest innovation in the medical field
It also helps them to understand the benefits of different complex treatment procedures
Medical technical writing can help the medical institution to connect with common people easily
4. Technical Proposals
Technical proposals are also important types of technical writing where business owners introduce their products and services and send them to specific recipients. Proposals should be extremely catchy and benefits-driven so that the recipient can take action.
If you want effective business proposal writing services then you can outsource content writing requirements to Das Writing Services. We have a strong base of knowledgeable writers who can write effective proposals for diverse business needs.
Some characteristics of technical proposals are:
This should have a proper introduction of a product or service
It can address a problem and provide its solution too
There should be a well-structured summary of the business
Writing about the budget is also necessary for a proposal
If you are wondering about the benefits of technical proposals, here they are:
It convinces people to take an action
Provides solutions to the buyers
Creates reputation for a particular brand
Helps to connect with more potential buyers
5. SDK Documentation
SDK stands for software development kit which is a collection of tools to develop different applications. Some examples of SDK are iPhone SDK and Windows 7 SDK. So, SDK documentation involves proper guidelines for a particular SDK integration so that clients understand the system.
Some features of SDK documentation are:
SDK documentation includes code samples and tutorials
There are different "Readme Files" regarding the software
It includes troubleshooting documents
SDK documentation also includes "How-to" guides
Benefits of SDK documentation:
Simplify the complex documents
Helpful for the developers
Better communication between the service provider and the customer
6. Press Releases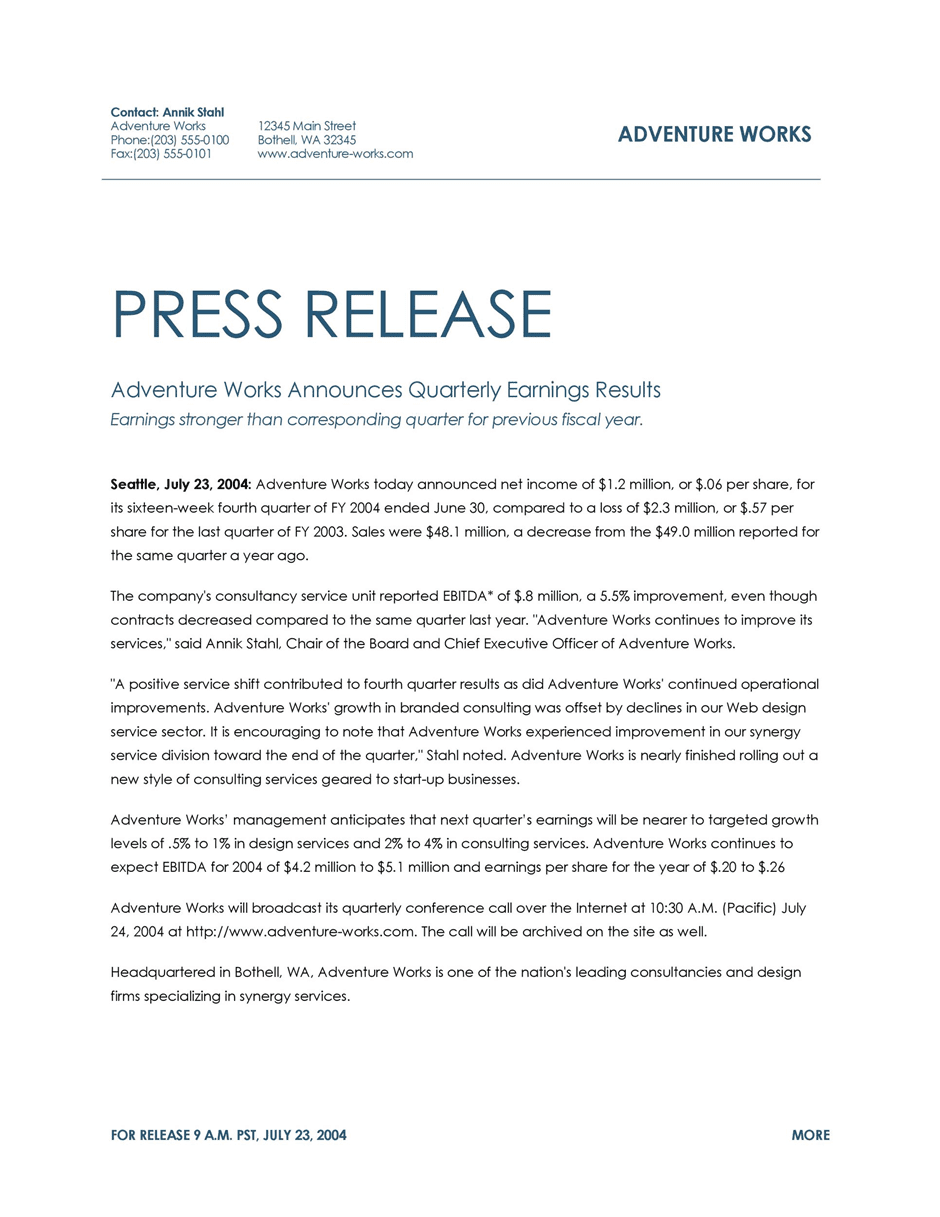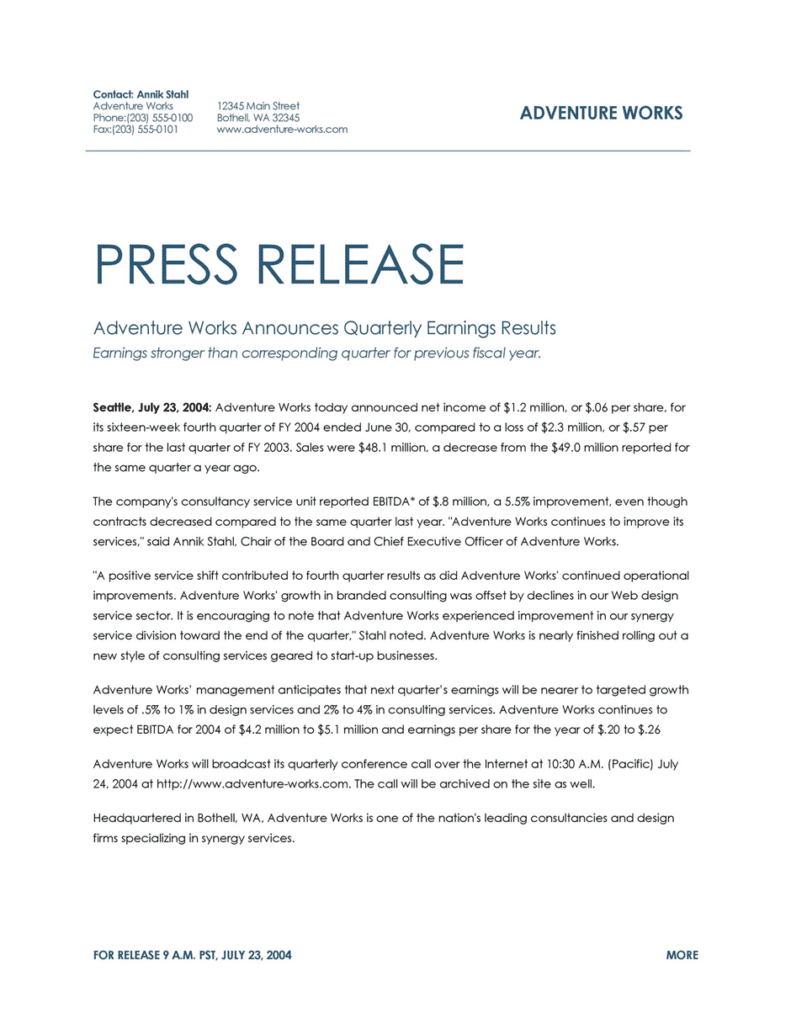 Press releases are official announcements of launching a new service or product on public domains. It is mainly for making the customers aware about a company's venture. Business owners can hire professional technical writing services to get high-quality press releases that can serve the purpose perfectly.
Here are a few features of press releases:
A press release has three parts a catchy headline, a proper introduction to the subject matter, and the boilerplate
Press releases can also have subtle CTA
Date and location are a must in a press release
Benefits of press releases:
Press releases can contribute to your SEO
Press releases can help to establish a better relationship with customers
It is a great tool to propagate business updates
7. White Papers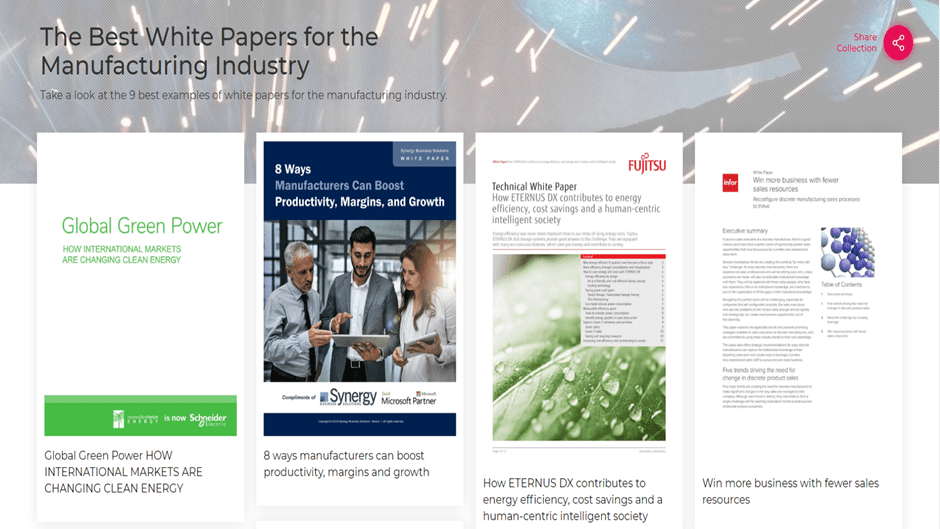 Initiated by the UK government a century ago, White Paper is a technical document that provides people with solutions for complex problems. It is very common nowadays among companies to publish white papers to make people understand their business purposes.
Features of white papers:
White papers are generally long in the format
White papers should be published before sales
They deal with facts
White papers are extremely educational and informative
Benefits of white papers:
White papers are great for demonstrating the main idea of your business
White papers are for taking a not-so-popular topic to the forefront
It simplifies a complex idea related to a particular product or service and helps to promote that
White papers help to improve business strategy
8. Brochures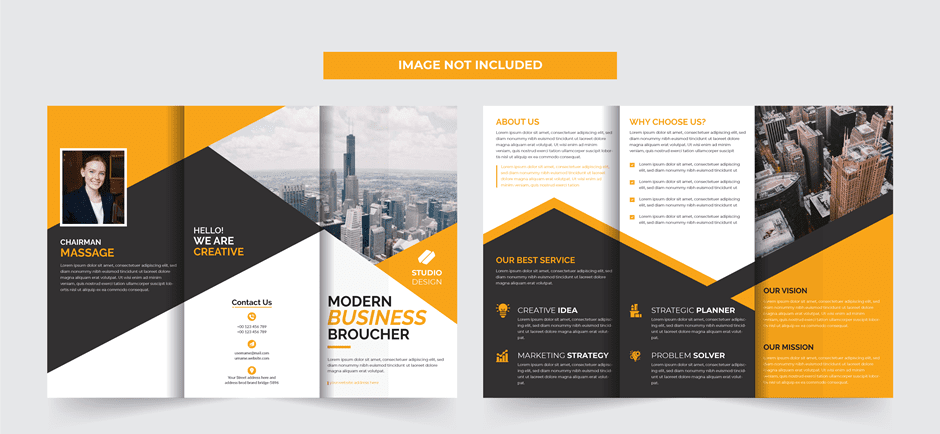 Brochures are one of the most popular types of technical writing that can help to propagate business offerings properly. Here business owners list every type of product and service provided by them and send this to any client attached with news or sales letters.
Some features of Brochures are:
The layout should be attractive and easy-to-read
Graphics design plays a major role in brochures
Brochures should persuade the readers
They are informative
The benefits of publishing brochures are as follows:
They are ready-made and easy to send at any time
Brochures help elevate your business's reputation
They are easy options for informing your customers about your multiple business ventures
9. User Manual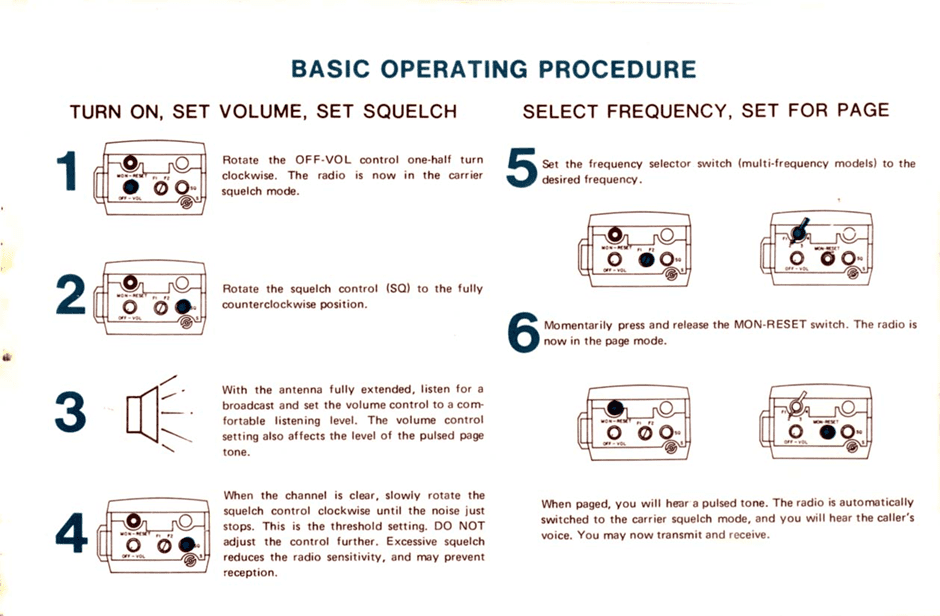 User manual as the name implies, is a guide for the users where everything related to using any product is mentioned. By reading user materials, you can get a clear idea about how to use or assemble a product.
Features of a user manual:
There should be crisp and concise lines
User manuals mostly should have active voices
Product name, type, category, etc. should be clearly mentioned in this
A user manual also should have safety warnings and damage control instructions
Benefits of a user manual:
It is a great option for customer retention
It helps to elevate the reliability of a product
A user manual helps to provide information very quickly
10. Project Plans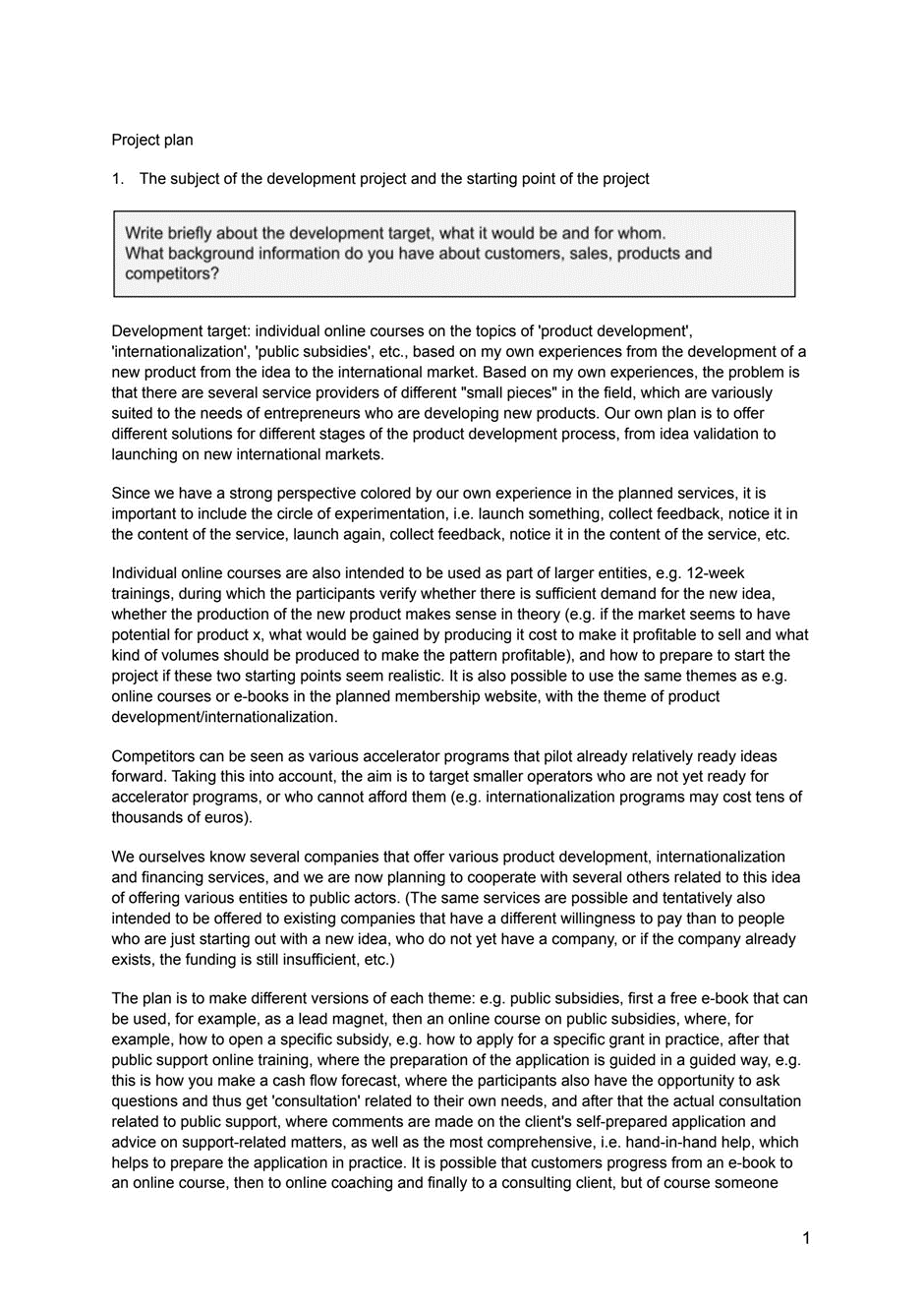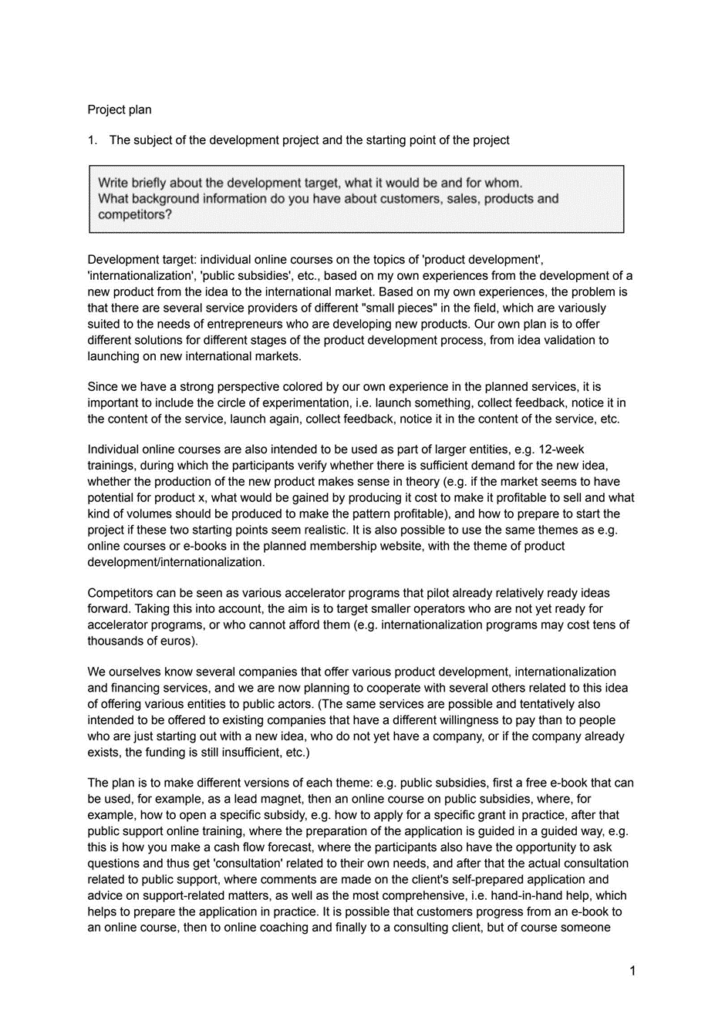 Project plans are a collection of important project-related documentation that contains everything about a project. It is a strict form of technical content where deep research is needed.
Features of project plans:
Project plans help to clarify the subject matter of a project
It includes risk management plans
Project plans are great sources for finding out the responsibilities of different participants in the team
The project objective is mentioned in a simplified way for a clear understanding
Benefits of Project Plans:
Helps to complete a project on time
Makes the objective clear to the project participants
Easy communication between team members
11. API Documentation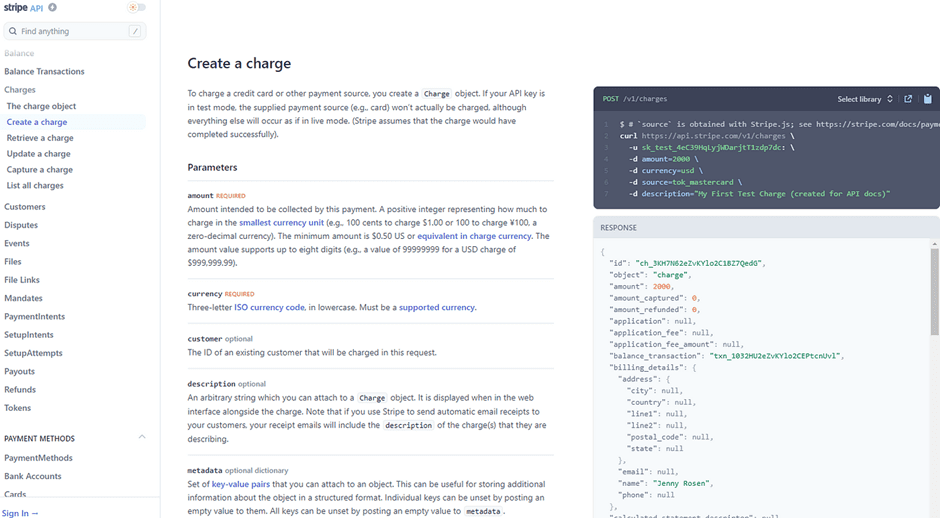 API stands for Application Programming Interface. It helps two separate programs to communicate. Hence, API documentation is also one of the types of technical writing, which is a bunch of specifications to access the services of software.
Characteristics of API documentation:
It consists of API explanations
There are proper tutorials on this documentation
It is also like a quick guide for the users
Benefits of API documentation:
The main benefit of API documentation is it presents complex concepts easily in the content
It also describes the functions and designs of an API easily
12. Reports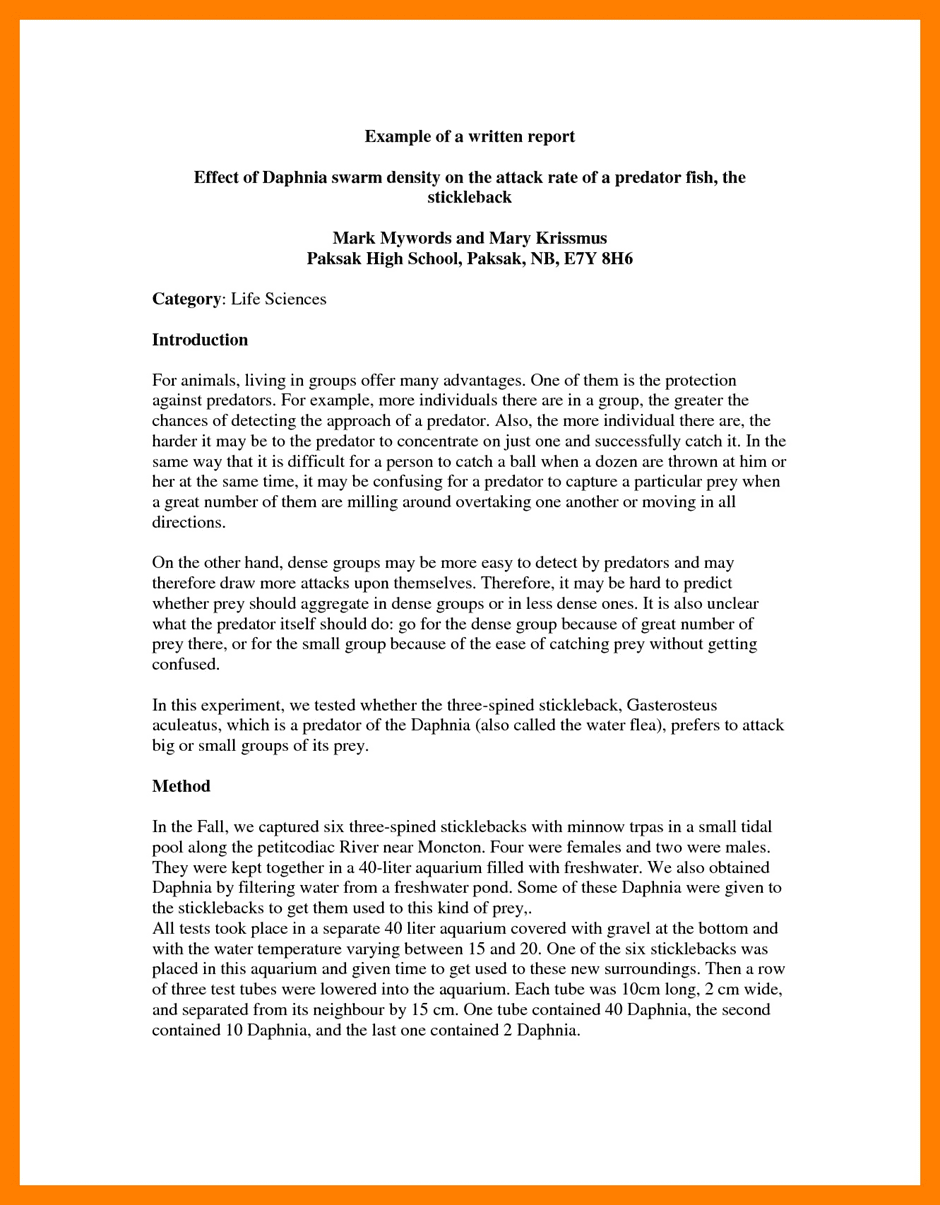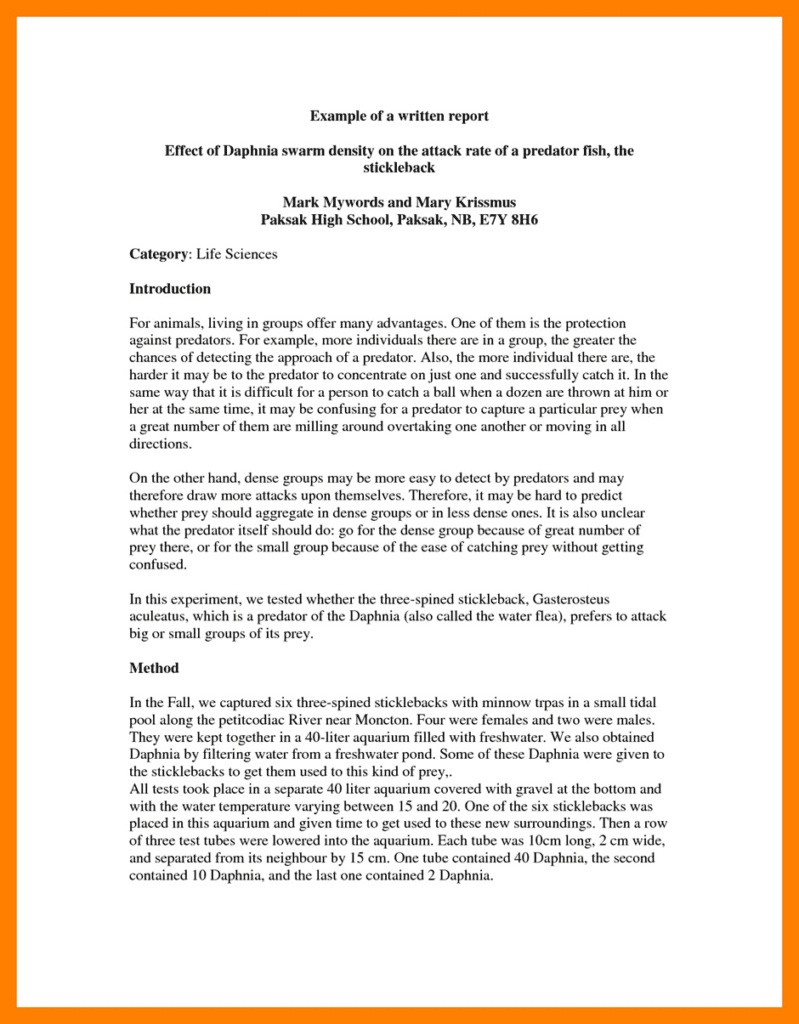 A report summarises a broad incident with an understandable approach for every type of reader. Apart from newspaper reports, there are different types of reports exist that are truly important for daily needs, such as annual reports, lab reports, etc.
Features of reports:
There should be a proper title
Reports should be written in a specified format
There are well-framed introduction and conclusion
References are an important part of reports
Benefits of Reports:
Reports are exclusively for knowing the important and latest information
Reports also inform other related people about internal discussions and happenings of an organization
These are beneficial for sharing authentic information
13. Policies
Policies and writing official procedures also fall under types of technical writing. Businesses of every type and size need policies to govern their system without any problem. Thus policies are something that regular employees should understand and maintain in their daily work schedule.
Features of policies:
Policies include legal information
These are written in short paragraphs and bulleted format for increased readability
Policies are a handbook of rules and regulation
Benefits of policies:
Policies are important for clear communication
They are important for organisational integrity
Policies are helpful because they give rights to a company's authority to manage it properly
Industries that Need Different Types of Technical Writing
The industries that mostly need technical writing are:
Information and technology
Healthcare sector
Engineering industry
Automobile industry
Aerospace
Software industry
Educational fields
What are the Principles of Technical Writing?
If you follow some basic principles then you can easily create high-quality technical writings that can benefit you in different ways. These principles are:
Structuring technical documents properly is extremely important
You should avoid a passive tone while framing technical writings
These write-ups should be user-friendly and target audience oriented
Using simple language and an attractive style is a must
Implementing graphics can be a game changer
Writers should have a clear understanding of the subject matter of the technical writing
What are Some Skills that Technical Writers Should have?
If you browse through different types of technical writing examples, then you will notice distinct features in each type of writing. To earn perfection, you need to be skilled enough to understand these distinct features clearly. Thus, proper technical writing skills involve:
Research Ability: You must be proficient in researching different niches and understand the technicalities properly.
Technological Fluency: You need to be tech-savvy to create high-quality technical content within a short span.
Observation Ability: Technical content writing includes different types of complex data, which should be clearly mentioned in the content. So, observation skill is necessary to find out this data easily.
So, an all-inclusive discussion on types of technical writing comes to an end here. Technical writings need huge customizations to stand out of the crowd. So, writers should be very careful with individual business approaches and frame the content accordingly. If you want to avail of efficient technical writing services you can navigate to our technical writing service page and reach us.
Frequently Asked Questions
1. What are the 7cs of technical writing?
The 7 Cs of technical writing works as guidance while delivering the information more effectively to your audience. They stand for: clear, concise, correct, concrete, courteous, and complete. The 7Cs help a technical writer to communicate better about their brand if they follow this checklist.
2. What is the purpose of technical writing?
The main purpose of technical writing is to make complex information more understandable to the readers. This helps to create a better awareness and engagement among the target audience with no prior knowledge regarding the brands services, products, and the overall industry. They cover a vast range of topics from a company's policy to how to use a service or product through user manual.
3. Why is it called technical writing?
It is called technical writing as it involves conveying complex technical information in a clear and concise way. This specialised form of writing aims to communicate technical concepts, instructions, or documentation to specific audiences, such as users, developers, or stakeholders, in a more understandable and accessible manner.
4. What is technical marketing content?
Technical marketing content combines technical information with persuasive language to showcase the value of a product or service, appealing to both technical and non-technical audiences. For instance, when a brand launches a new phone, it includes technical content such as the dimensions, pixels, size, or resolution of the product.