While copywriting and content writing can influence, persuade and increase value of a business, they have different modus operandi. Understanding the differences between copywriting and content writing will help you comprehend what roles they play to boost your business.
How is copywriting different from content writing?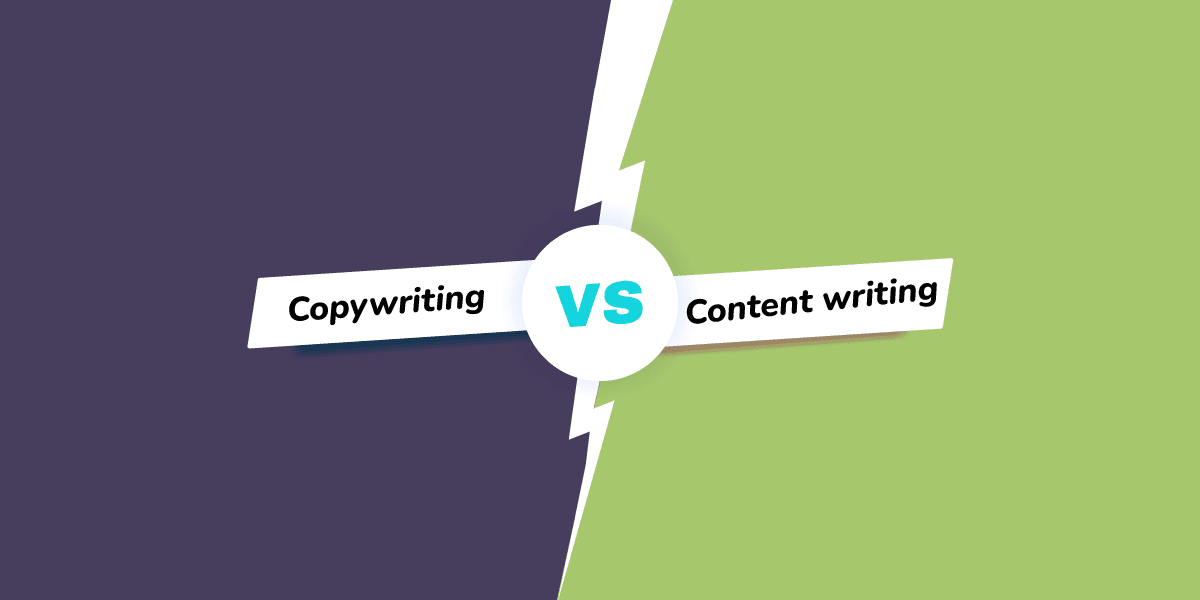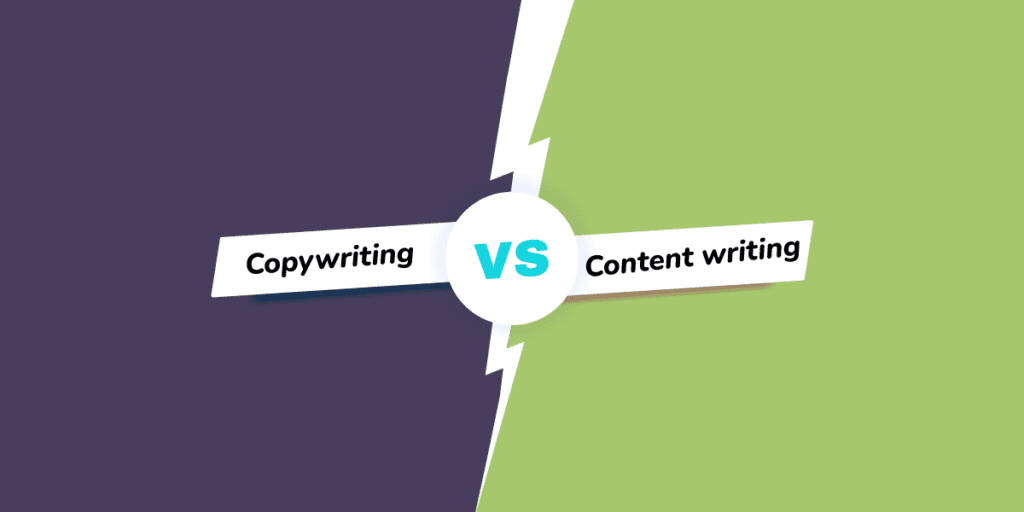 Though copywriting and content writing seems to be interchangeable, they are different in various aspects.
So, whether you are a business owner trying to understand which will be beneficial for your business or a beginner planning to opt for either as a profession, the following guide will be helpful.
1. Purpose
The goal of copywriting is to persuade readers to take any sales-related action. It involves selling customers an idea, product, or brand. It is advertorial in nature and fuses the product or service and the ideology of the business for branding.
In contrast, content writing involves creation of high-quality and helpful text to educate or entertain the readers. Though it may drive sales, it is not the primary focus. It tells your brand story to help readers understand your business which helps in building trust and loyalty for future sales.
Content writing integrates SEO, branding, and storytelling. It subtly informs the audience, piquing their interest so that they take an interest to your business and come back for more content.
However, though its purpose it is bring web traffic, it has the toughest ROI to prove. A reader can go through the blogs or articles of your website for a long time, and then connect with your business through an ad or email that gets the conversion credit.
That said, content writing aims the entire marketing funnel and copywriting focuses on the last part of the buyer's journey.
2. Types of writing
One of the major differences between copywriting and content writing is their several forms.
You might think that as copywriting services is limited to advertising. It is one-directional and persuades customers or readers to take any sales-related action.
But, that's not the case. Today, copywriters write beyond the witty slogans, including:
PPC ads
Cost-per-mille (CPM) ads
PPC landing pages
Product and service pages
Web page content
Taglines and slogans
Video scripts
Website forms
Direct mail letters
Social media ads
Press releases
Chatbot scripts
Email campaigns
Pop-up messages, and many more
On the contrary, as content writing focuses to educate or engage the readers, if the content is too short, it will not get the job done.
Though short pieces of content can be educational or engaging, content writing aims at non-commercial value. It is relatively longer than copywriting, multi-dimensional, and includes various forms, such as:
Blog posts
Social media posts
Articles
E-books
How-to guides
Webpages
Magazine features
Podcasts
Email newsletters
Whitepapers and many more
3. Research
In terms of research, copywriting and content writing require radically different approaches.
Both copywriting and content writing are engaged in SEM that comprises two major aspects- Pay-Per-Click (PPC) and Search Engine Optimization (SEO). To improve your business's online visibility they act as the two sides of the same coin.
Nonetheless, the area of focus of copywriting and content writing are different.
Content writing demands an advanced to expert knowledge on SEO for ranking, and searchability. This involves keywords, backlinking, hyperlinking, SERP (search engine results page) and competitor analysis along with the targeted audience to rank higher on the search engine.
Furthermore, content writers conduct detailed market research and formulate content as per the reader's search intent.
In contrast, copywriting does not involve digging deep into the SEO landscape but the basics. Instead, it needs an in-depth understanding of your brand strategy and targeted audience to get the job done.
Copy is more concentrated on PPC. For instance, copywriting includes Google Ads which are engaged in the process of generating sales.
4. Time frame
To understand the differences between copywriting and content writing, you need to consider the different time frames they operate.
While copywriting is quick and urgent, content writing is slow-paced and helps in building long-term engagement.
However, copywriting not always necessarily mean one-time strategy. For instance, email copywriting that focuses on conversions can be spread over for many months. The emails sent during this time frame should always offer some kind of urgent opportunity to inspire the readers take decision promptly. In this respect, metrics like open rates and click-through rates are a good indication.
The purpose of content writing is not to generate such emotional-driven action. Instead, it educates readers about your brand or any particular product to build trust and loyalty for future sales.
You can consider copywriting and content writing shares symbiotic relationship. They are a part of the chain and require each other, but cover different time frames of the development.
5. Approach
As the purposes are different, another major difference between copywriting and content writing is the approach.
A copywriter primarily aims to engage with the consumers at the beginning of the journey, the awareness stage. In this stage, the readers learn about the options and familiarize themselves with the solutions.
Hence, copywriting requires the art of framing catchy and short phrases to convince the reader the take a profitable action. It focuses towards providing a voice and identity to the brand. Thus the scripts are crafted considering the needs of the consumers.
By using ad copy to target your audience, copywriting will help bring more consumers into the top of the funnel.
In contrast, content writing is all about building authority with the consumers. Content writers focus their time on moving leads through the consumer journey with copy. This helps in setting up a customer for future sales.
Thus, content writers create informative content and maintain the barriers of formal language. Their approach needs to be appealing and must have no grammatical errors to avoid a poor reading experience.
In this respect, a copywriter can persuade more audience to take an action even with incomplete sentences as long as they are coherent and easy to read.
Despite these differences between copywriting and content writing, they play significant roles to attract new business. Remember, it is not about which one is better, you must ask what you need for your business right now.