In today's business world, blogging has become an exemplary marketing strategy which involves the use of many social media platforms. Like Facebook, Instagram and other internet community, LinkedIn offers a professional approach to delivering information.
Though LinkedIn is primarily used for networking and job-hunting purpose, it can serve as an exemplary platform for sharing blogs for specific types of professionals. LinkedIn can be used extensively and strategically to promote blogs for Business-to-Business marketing. According to the latest survey, it is approximately found that there are 30 million business profiles actively using LinkedIn for leads. Hence, a professional looking for potential leads can channel LinkedIn blogs to increase reach.
7 Factors to Consider While Using LinkedIn for Blogging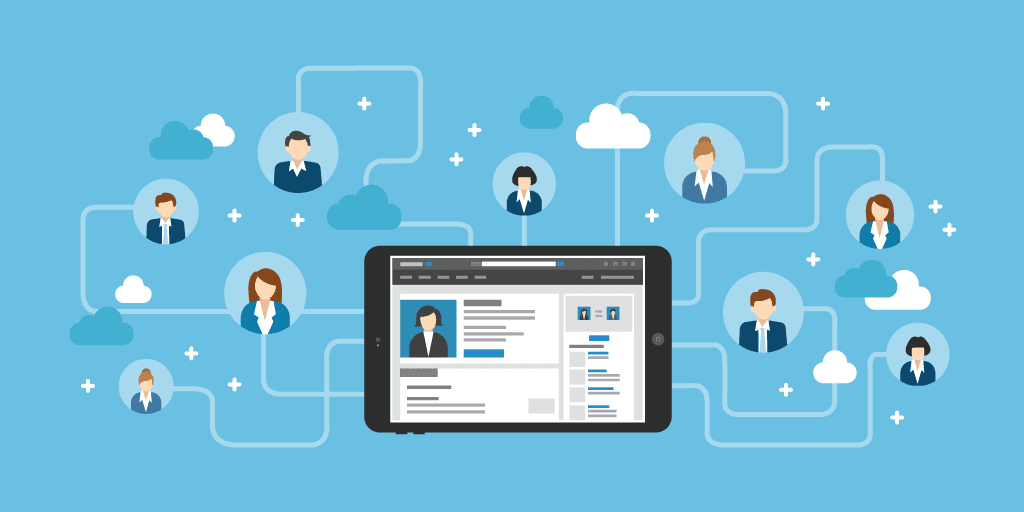 However, if you are planning to upload a blog post on LinkedIn, here are a few important factors to keep in mind while using the platform:
Prioritize Professional & B2B Content
Every professional looking to create content must keep a proper strategy that will be beneficial for the readers engaged in B2B activities. As LinkedIn is a significant professional platform, the topic you choose for writing must be at par with the B2B angle. Individuals writing for LinkedIn blogs must understand that he/she is writing for companies and not for individuals.
However, it is a daunting task to understand what content to present to the companies that will add value. You can write authoritative content related to your field's key aspects, guidelines on how to reduce the operating cost to bolster process operations, and any upcoming business events.
Consider Proper Formatting for the Content
While writing for LinkedIn blogs, you are required to follow the proper universal formatting guidelines. Maintaining proper formatting guidelines will ensure standardization and help your reader to decipher the correct meaning of the content.
Content with correct formatting is appealing to the eyes and establishes a lot more engagement among its readers. Some of the general formatting guidelines to be followed are:
Adding relevant images or videos and other elements in the content to substantiate the information provided.
Ensure to distribute the content evenly using headlines or proper sub-headings. Subheadings add immense value to the content and help the readers comprehend seamlessly.
You can also use lists or tables wherever possible, allowing easy and effective information distribution.
In addition to this, while creating LinkedIn blogs, you must consider proper alignment and sentence gapping to make the content visually appealing.
Constant Sharing of Content to Upgrade Following
As numerous business professionals are active on this platform, sharing content consistently will increase your brand's visibility. In addition to this, regular sharing of relevant and informative content throughout the page will ensure to upgrade your following base.
You can share content created by others, which will initiate a sense of authoritativeness and help build strong relationships with professionals from similar industries. Furthermore, exploring through content will offer you multiple ideas and inspirations that you can implement while creating your own content.
Create Content by Understanding Your Audience
It is extremely pivotal to understand the need and preferences of your audience. Since you are starting blogging on LinkedIn with the idea of reaching out to professionals, considering what they are looking for in that online community will help you get visibility much easier.
Keeping the ongoing competition on different social media platforms in mind, understanding what your audience wants will be useful for you to create meaningful and apt blogs. In addition, you will be able to choose the right topic for the right set of readers.
Initiate Proper Research
Preparation is vital before a presentation. The first step towards achieving proper preparation before writing LinkedIn blogs is conducting thorough research. As you will be writing informative blogs for your audience, extensive research from credible sources will help you to achieve the availability of data. These data can be incorporated into the content, giving it a proper professional approach and adding sufficient value.
Offer In-Depth Information and Insights
With thorough research, you will get an idea of various insights and information about the topic you are writing about. Moreover, the rightful implementation of in-depth industry-specific information in your blog will attract quality traffic and initiate trust and credibility among readers.
When you are writing for B2B professionals, LinkedIn is the ideal place to attract quality traffic that will be related to your industry. In today's time, LinkedIn is the go-to social media platform for carrying out quality interactions for networking purposes. If you are a venture looking for fruitful business opportunities to explore in this internet community, you can hire a social media content writing company for professional assistance.
Blogging has changed the outlook to a great extent in the business world as it has offered quality aspects and goal-oriented results for many businesses.
Final Thoughts
LinkedIn blogs have gained superior importance in recent years with the growing professional market in this online community. Moreover, to drive traffic as well as to engage in fruitful business communication, blogging at this site will help in developing contacts. Moreover, you might attract a large group of valuable audience who can be your loyal clientele.