Gone are the days when brand marketing was just another fashionable term out of the dictionaries of marketing pundits. Today, this has become the default way to communicate with the public.
We all know about Elon Musk; have you ever stopped and considered why he is such a big hype? The inventor cum entrepreneur rose to the limelight as the founder of Tesla. And he has been in the news ever since taking over Twitter.
What do you exactly think about Musk? If not a wicked genius who stands for futuristic techs and talks about going to Mars! All that we see in Musk is the result of personal branding that communicates a promising future to the public.
What is Branding?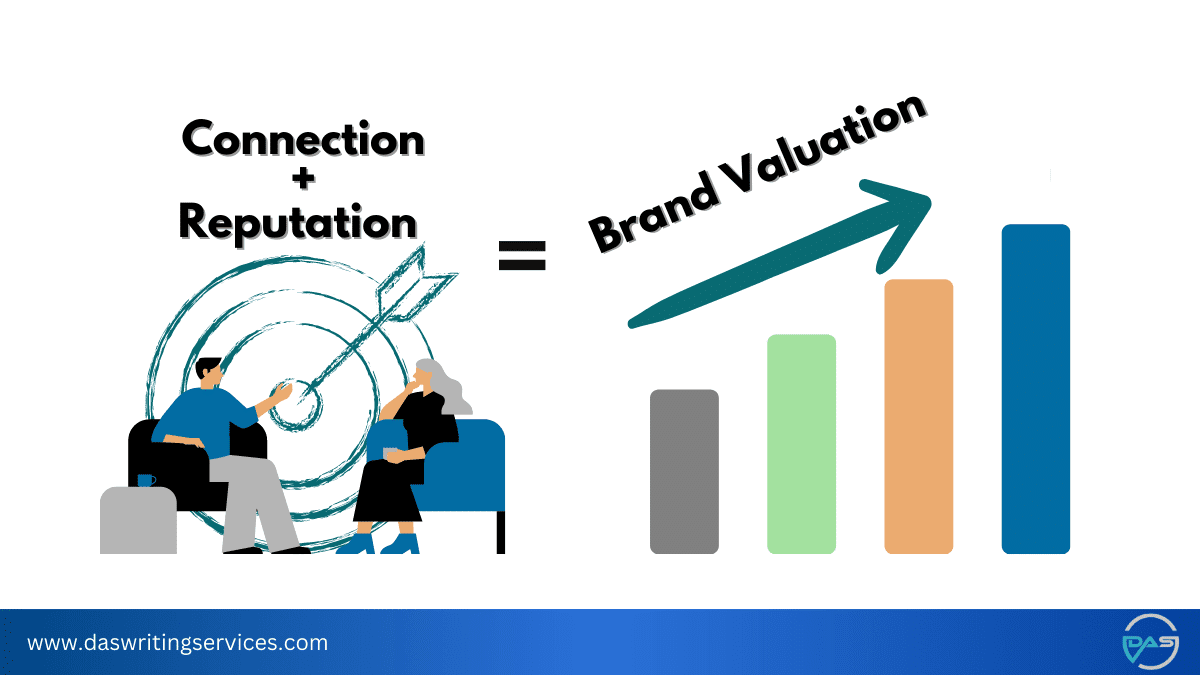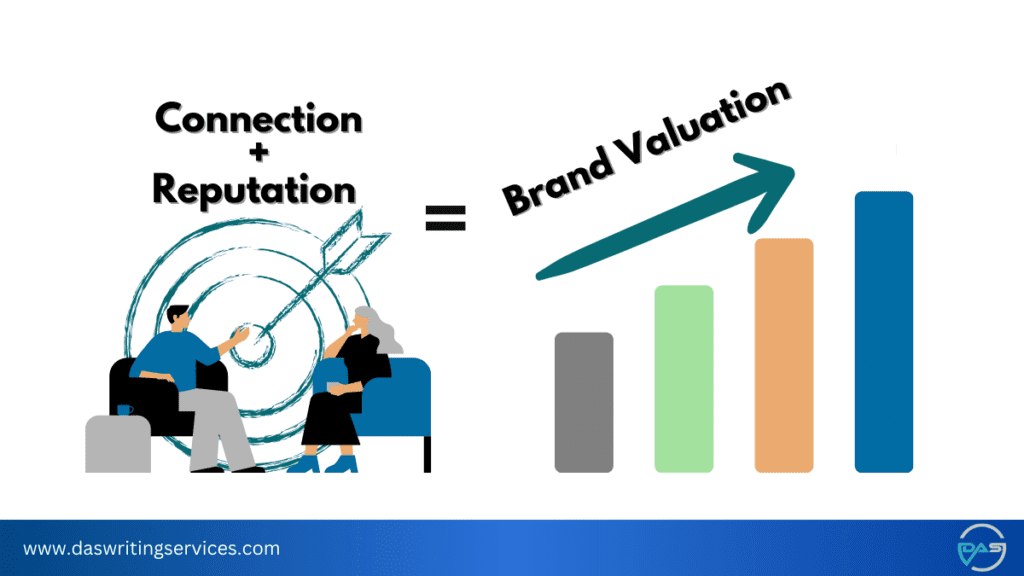 Branding allows a business to connect with its audience to enhance its reputation in the market. This is what differentiates you from your competitors. Through a long-term and strategic plan, brand marketing helps a company or person to become a thought leader.
Thereby dominating the ideas and impressions of its audience to ensure sustained conversions and returning clients.
What are the Types of Brand Marketing?
There are various ways to promote a brand image. The primary goal here is to create an immediate connection between the consumer and the company. To achieve this, the following are some of the established techniques: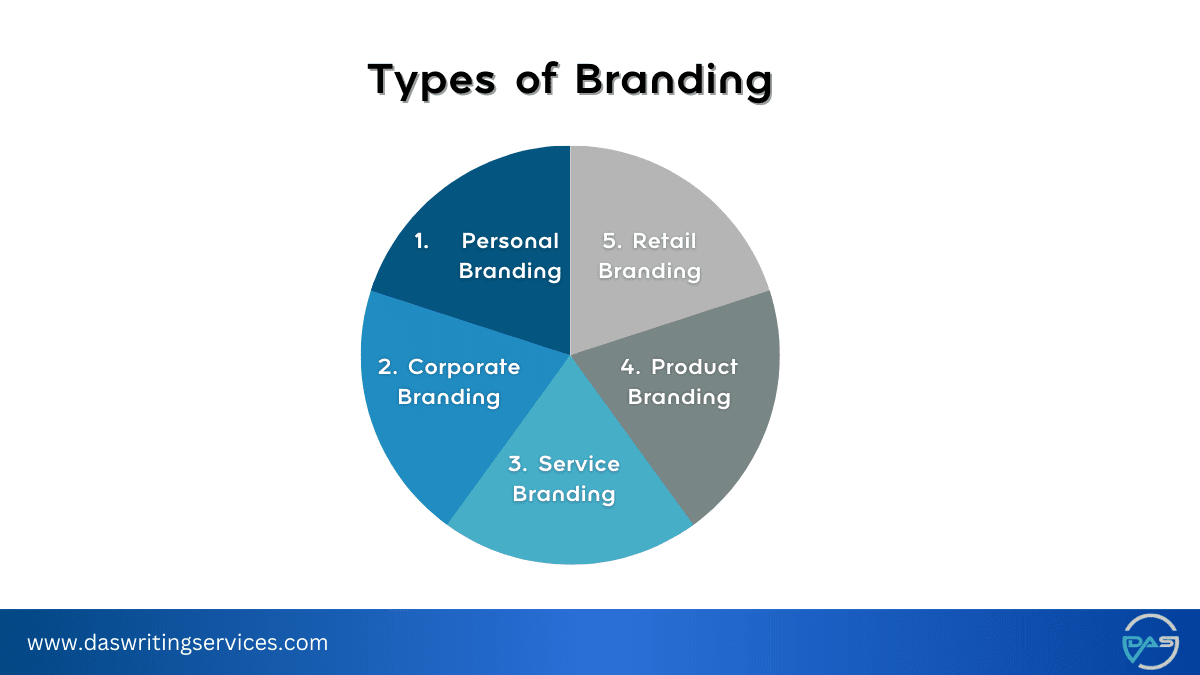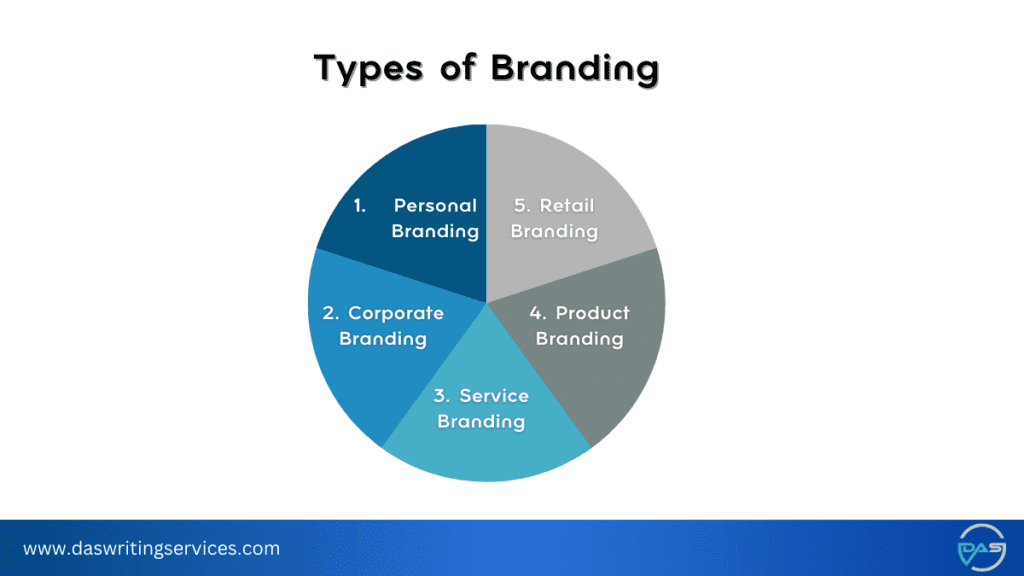 1. Personal Branding
In the era of Tik-Tok and Instagram reels influencers have become personal brands. Just like the above-mentioned case of Elon Musk, thousands of people are turning their accounts into personal brands.
This depends on how well one can appeal to the masses thoughts, values and ideas. When that is achieved, the person can influence the behaviours of the market.
2. Corporate Branding
Corporate brands curate their distinct mission and vision to differentiate themselves from their competitors. Instead of the product, a corporate brand marketing strategy promotes their values and a positive experience which then drives traffic and allows conversions.
3. Service Branding
This is where values and ethics play a big role to curate an individual identity. Your commitment to work, meeting deadlines, behaviour – this all becomes a brand that attracts audience in your domain.
4. Product Branding
Instead of a company as a whole, a product branding strategy is streamlined to be more individualistic. It associates an item with a kind of lifestyle and experience that aligns with the desires of the consumers.
5. Retail Branding
This physical branding strategy is reflected in the design and aesthetic of a store. The choice of products, décor and music all are strategically curated to deliver a feeling of joy, excitement, thrill or relaxation to the visitors. The emotional trigger is designed to be in sync with the product and services to get effective outcomes.
What is Digital Brand Marketing?
Digital brand marketing refers to the usage of online tools like website content, and social media content to promote a company online.
This strategy is used entirely online and relies on factors such as visibility, and engagement to build brand authority and reputation. To build a brand in the digital space, a firm implements the following tools:
1. Content Marketing
Website blogs are the tried and tested method for building a robust brand identity. The blog page is a useful space to share your visions and values associated with the company.
It also allows you to showcase expertise and authority in the domain by publishing relevant content and establishing thought leadership.
2. Influencer Marketing
This is a paid marketing strategy where you approach the social media influencers from your domain of business for promotions. It is useful to target a new audience in your domain.
When choosing to go with influencers – it is important to craft the right promotional content that resonates with your audience and creates the desired brand image.
3. Search Engine Marketing
To promote your brand image through search engines is a convenient way to increase visibility and drive traffic to your website. You can either do it using sponsored links against relevant searches.
On the other hand, organic search engine marketing offers better ROI. However, a robust strategy of SEO-optimized content is a must for this practice.
Why Choose Brand Marketing?
As product promotions and advertisements are already common, the popular question is why choose brand marketing? According to a study published in Harvard Business Review, in this digital age, audiences tend to forget most of what they see.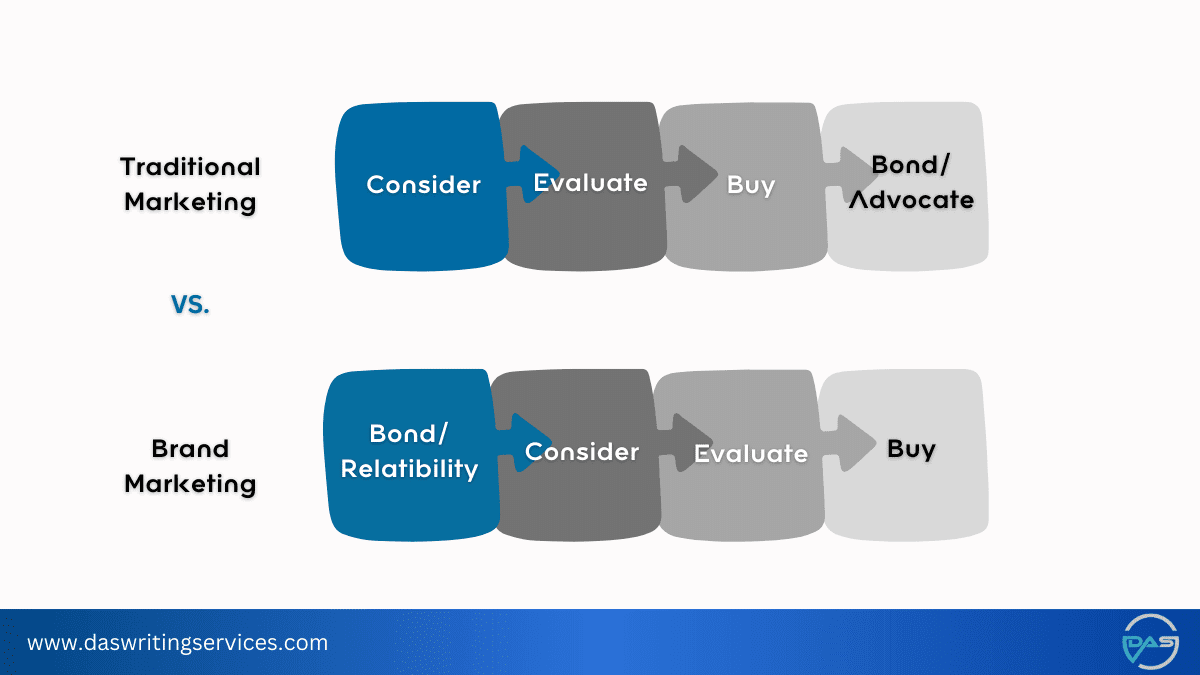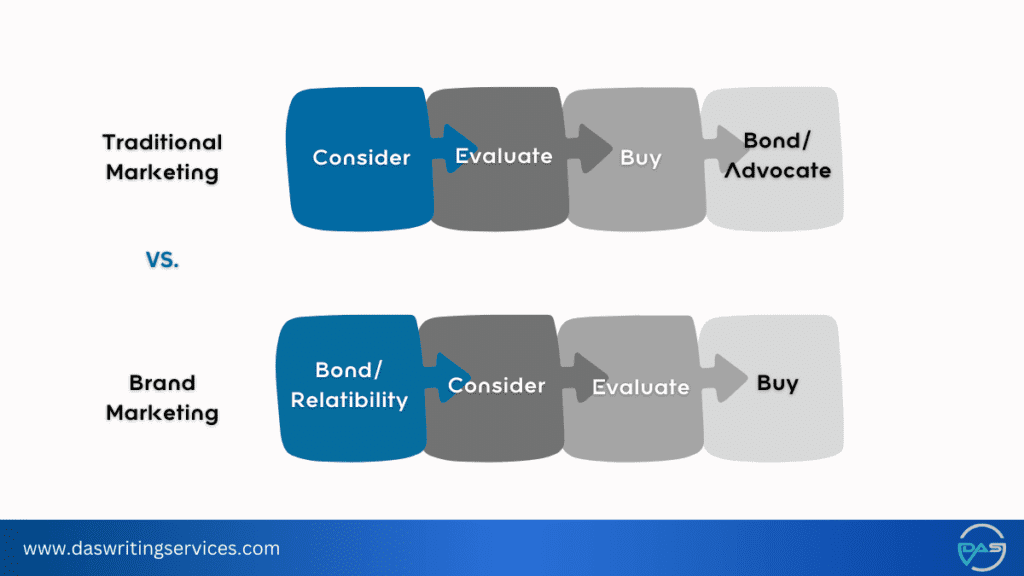 Since the number of ads is only increasing every day, most people do not even consider them. Ad commercials and product promotions are driven by the goal to get the attention of the consumer which may then trigger a sale.
But for a market already saturated with similar products and services from competitors, why should they choose you? That is exactly where branding comes into the picture.
A cohesive brand identity allows a business to emerge as a unique entity – almost like a living being that you can interact with.
Case Studies of Brand Marketing
Here are a few examples of the up-and-coming Indian companies that have implemented unique marketing strategies to become a relatable brands.
Zomato
Zomato is one of the classic examples that use copywriting and relatable humorous social media content to engage with the audience. As a result, Zomato is the 6th most visited restaurant website around the world.
Strategy
Uses short witty text-based push notifications in vernacular languages for a customized individual approach.
Publishes regular blogs on diverse food cultures in India
Organised Zomaland food carnival across 7 tier I Indian cities with 400+ restaurants and 75+ performances
Outcome
Zomato's market share increased from 47% to 55% in Fiscal Year 2022
The revenue also rose to Rs 4109 Cr in the 2021-22 Fiscal Year
Our Analysis
Zomaland Food Carnival reinforced consumers' physical association with the brand and fostered a feeling of community. Further, all promotional content from Zomato is accompanied by an Order Now CTA button to convert the traffic to customers.
Paper Boat
The brand Paper Boat was launched by Hector Beverages in 2013. Selling traditional Indian beverages like Aam Panna and Jal Jeera – the business rose out of a solid branding strategy. The tagline of the company Drinks and Memories inspires nostalgia and uses it as the USP.
Strategy
Organised #FloatABoat campaign that urged social media users to create a paper boat and post it on social media
The firm also announced to give Rs 20 to children's education for each social media share they get
Outcome
The brand is available in more than 20000 retail stores all over India. It is also available in reputed coffee shop chains like Barista and hotels like Westin and Trident.
#FloatABoat campaign videos recorded more than 40K views on YouTube.
The company reported operating revenue of 3.3 billion INR in the Fiscal Year 2022.
Our Analysis
The 'Float a boat' campaign is in sync with the company's brand strategy of utilizing childhood nostalgia. By persuading people to make a paper boat it encouraged a physical association with the brand. This also promoted brand awareness.
CRED
As opposed to a populist approach, CRED established its brand image based on the notion of exclusivity. Launched in 2018 by Kunal Shah, CRED is a credit card payments app. Instead of trying to capture maximum customers, CRED fashioned its brand image as a premium offering for a selective crowd.
Strategy
Launched curated holiday plans within the app
Delivers streamlined experience-based contents
Targets premium customers for a premium experience
Outcome
Our Analysis
The company thrives on a selective premium experience. The holiday plans are also designed to satisfy luxurious travel goals. By integrating several offerings within the app, CRED adopts the upsell policy to generate revenue.
How to Create a Brand Strategy?
Curating the right branding strategy is critical for the growth and development of a business in a competitive market. Implementing a step-by-step process for brand marketing is essential to streamline your operations: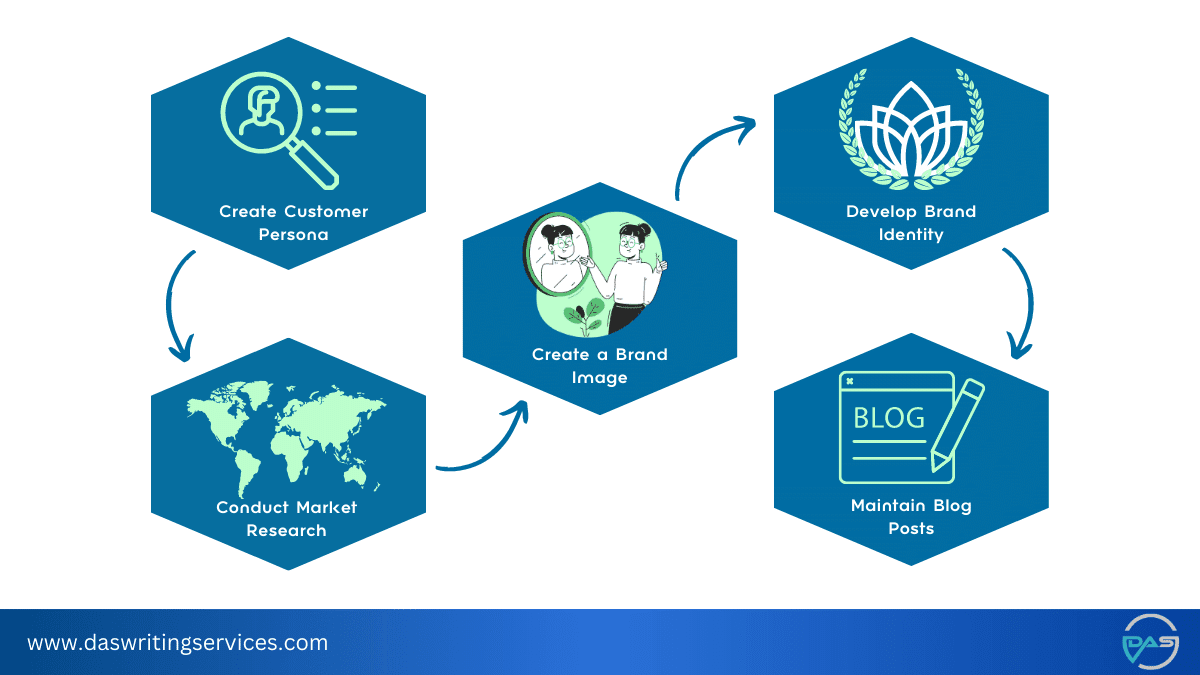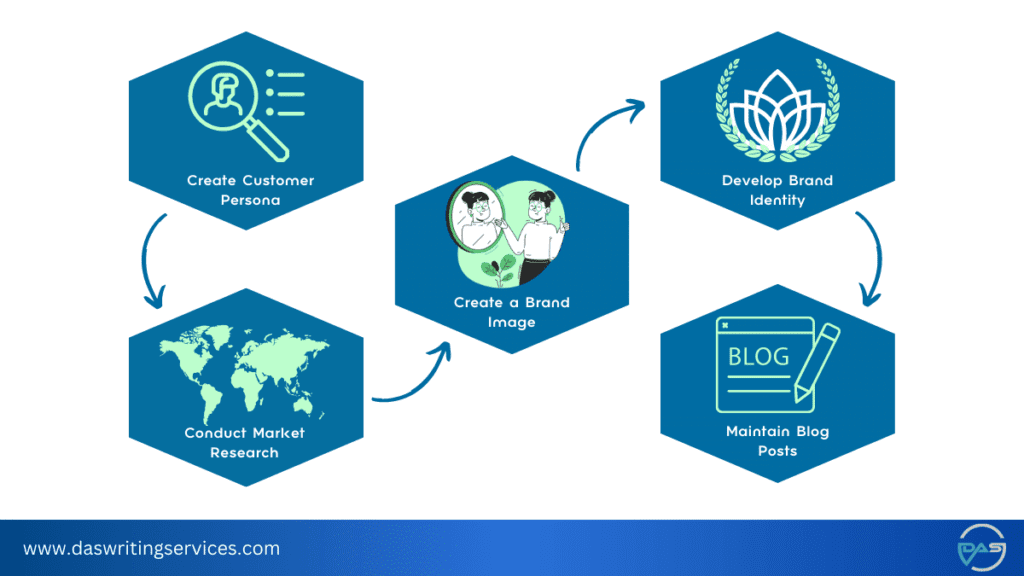 Step 1: Define your Target Audience
Creating a customer persona is integral to defining your target audience. This is your fictional representation of the ideal customer. Answer the following questions like what is their age? Where do they live? What are their spending habits? What kind of profession they are in? Which offers will be best for them? What do they care about?   
Step 2: Market Research
Researching the market is crucial to understand the purpose of your brand. In an ideal scenario, your brand should address a unique problem that bothers the consumers. Research the existing market to find out the kind of existing competitive scenario.
Step 3: Create a Brand Image
The most critical element in branding is to build an identity. Your brand image helps communicate with the audience by reflecting its core values and principles. Make sure to offer a consistent brand image with a clear logo and effective slogan. Maintaining a uniform colour palette is essential to portray a cohesive identity.
Step 4: Develop Brand Guidelines
This is where you develop a holistic brand identity with the right voice and tonality. Once the policy is formed, it is important to stick by them. It helps define how to use the brand name company logo with a unique style of content writing.
Step 5: Spread your Word
The final step to developing a brand is to plan the contents and maintain uniformity of blog posts and advertisements. Make a schedule for publishing high-quality contents and keep your audience updated with new developments in your field. This allows you to be relevant and relatable through the spectrum boosting your brand identity.
Takeaway
When developing a robust brand marketing strategy, it is critical to differentiate it from your regular marketing strategy. To the audience it should look similar – that should be the primary goal to offer a seamless transmission of messages.
However, make a distinction between your branding strategy and product and service marketing strategy to get optimum results.
Frequently Asked Questions
1. What is good brand marketing?
A good brand marketing technique is able to create brand awareness among the audience and establishes an emotional connection between the consumer and the brand.
2. What is the main purpose of a brand?
The purpose of a brand is to resonate with the target audience and their demands in an ever-changing market.
3. What makes brands successful?
A brand can succeed when it can create a unique personality that appeals to the target audience. It reduces promotional costs and increases Return on Investment.
4. What are the effects of branding?
Brands have certain psychological effects on consumers. Positive branding strategies reinforce self-identity and promote a positive feedback loop that drives better performance.
5.What is a brand vision?
Brand vision allows an individual or company to project the future of the brand as a socially responsible and productive entity.
6. What is brand equity?
It refers to the value of your brand in the market. Brand equity depends on the consumer's perception of your brand. It is measured with factors like brand awareness, loyalty and preference.