With the increasing competition online it is important that companies understand how to use these platforms for their maximum benefit. To do so the most important factor that needs to be taken into consideration is content. You should hire a copywriter. You might have gotten this suggestion online or through your friends or family. But who is a copywriter?
Through this article, you will be able to understand the need of hiring an expert copywriter and how to understand which copywriting services will work best for you.
According to research by Hubspot, personalised calls to action (CTAs) increase conversion chances by 202%.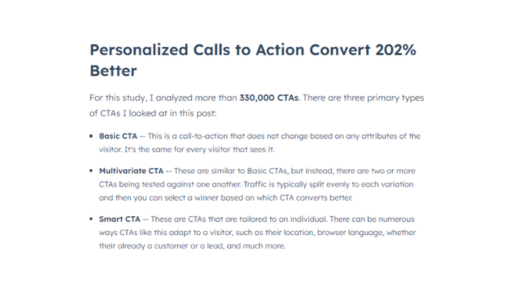 Who is a Copywriter?
A copywriter is a person who writes content that encourages the audience to take action. Writing words that sell is a talent a copywriter possesses. A copy is a piece of content that directly talks to the consumer. The copywriter analyses the audience and finds the best way to curate content that will resonate with the target audience of the company.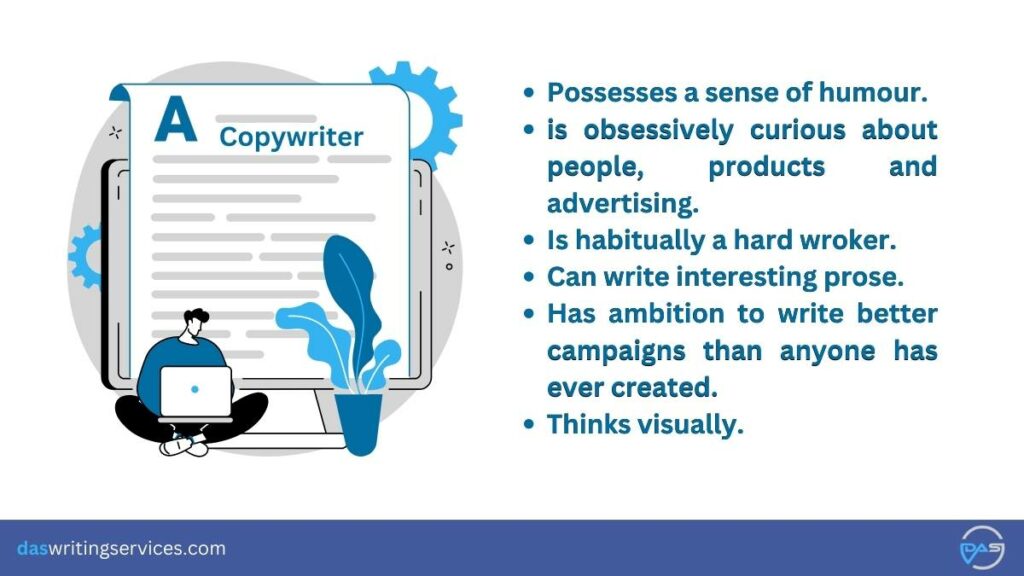 11 Reasons Why Every Business Should Hire a Copywriter
Below mentioned are a few reasons why every small or big company should hire a copywriter.
1. Increase the Sales of the Company
Through copywriting you can bring in more organic traffic to your website. A copywriter knows how to play with words and grab the attention of your consumers from various social media sites. Now do not get me wrong, paid ads are important too but through organic traffic you can get people who are actually your target audience.
More organic traffic means more probability of people purchasing your product which means more sales. So copywriters can increase the revenue of the company by making the customers stay longer on a website or visit a site from outside sources.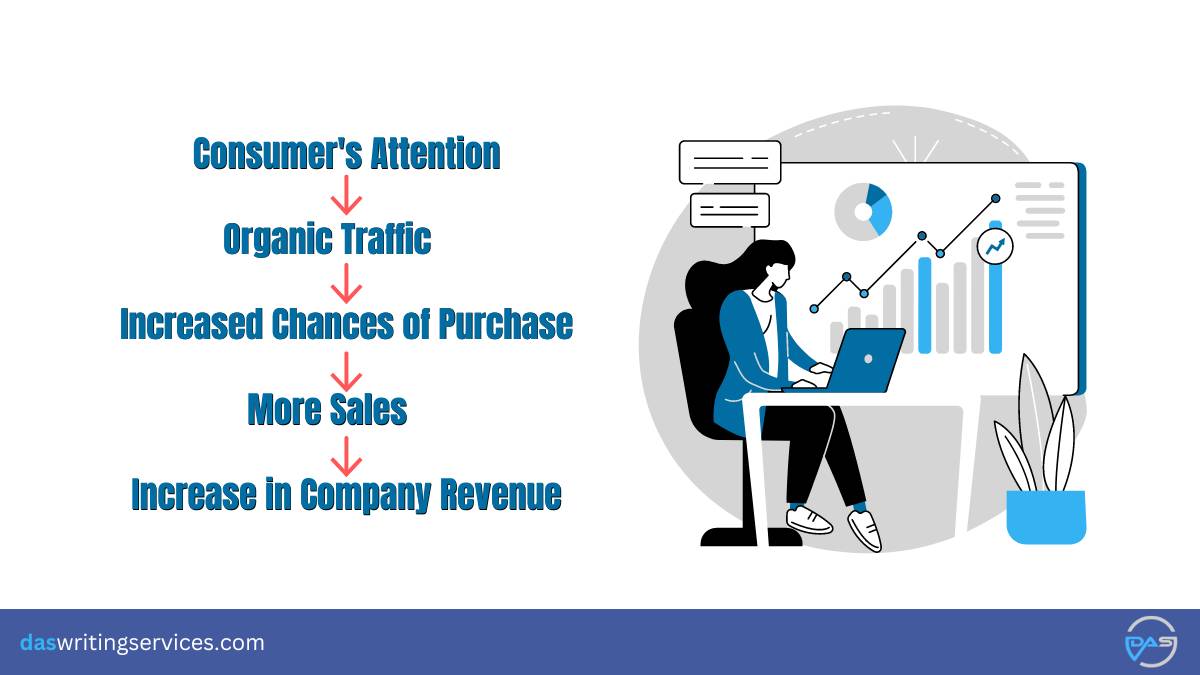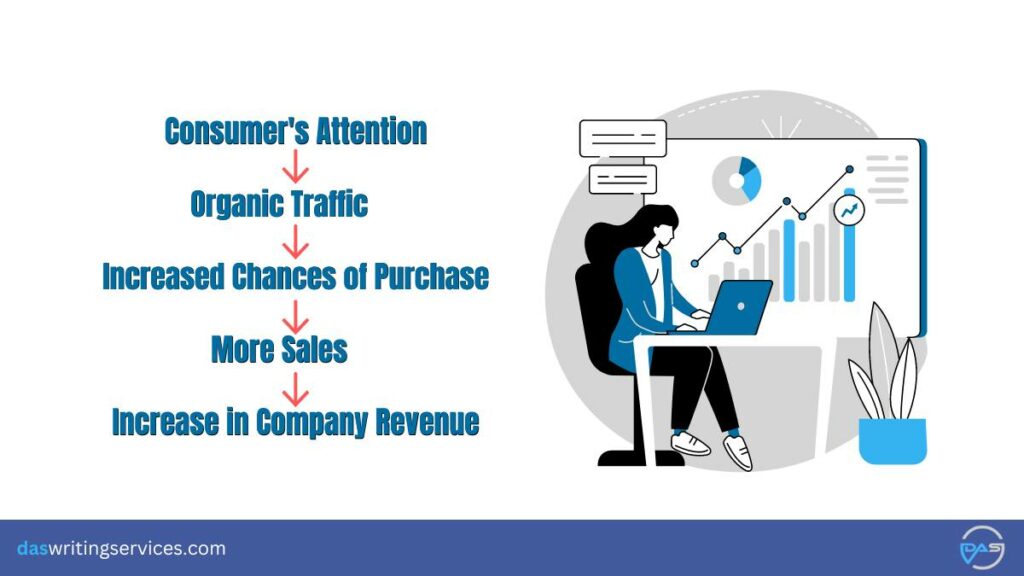 2. You get More Time to Invest in Your Business
When you do not have to worry about creating copies that will bring traffic to your website you get time to focus on other aspects of your business. You can leave the work of writing persuasive copies to expert copywriters available in the market and focus on your customers.
The time you save here can be used to make better products or services you are selling. This is important as even if you successfully bring traffic to our website but the products are not of the top-notch quality you may lose customers.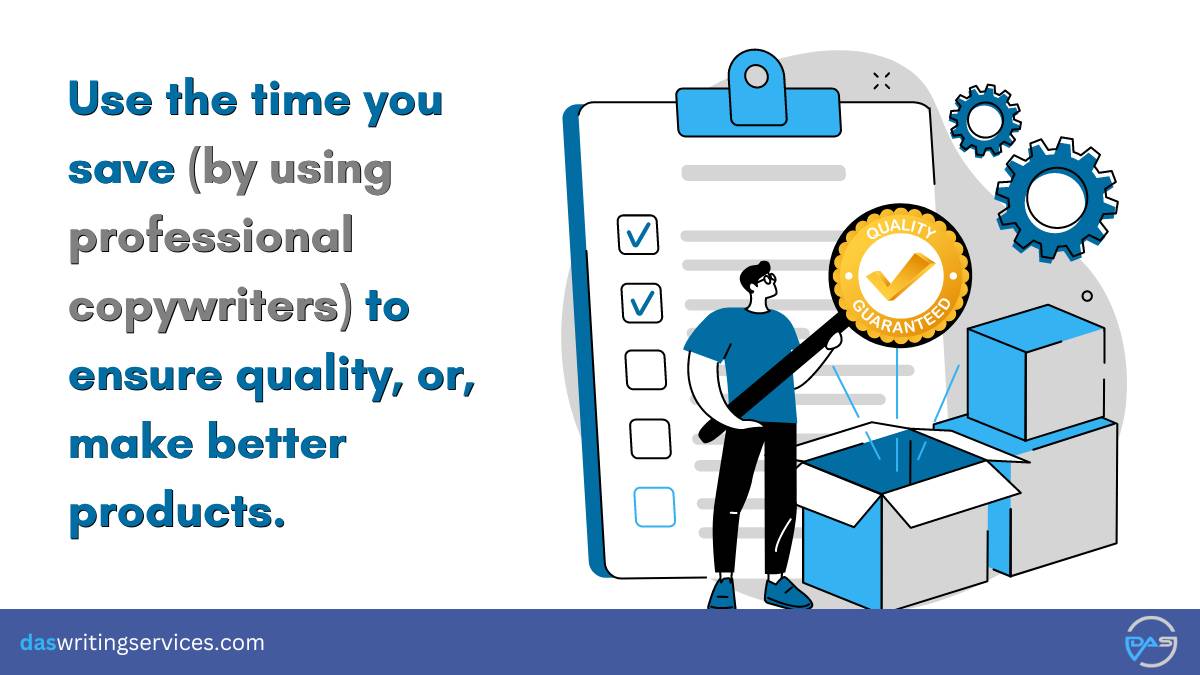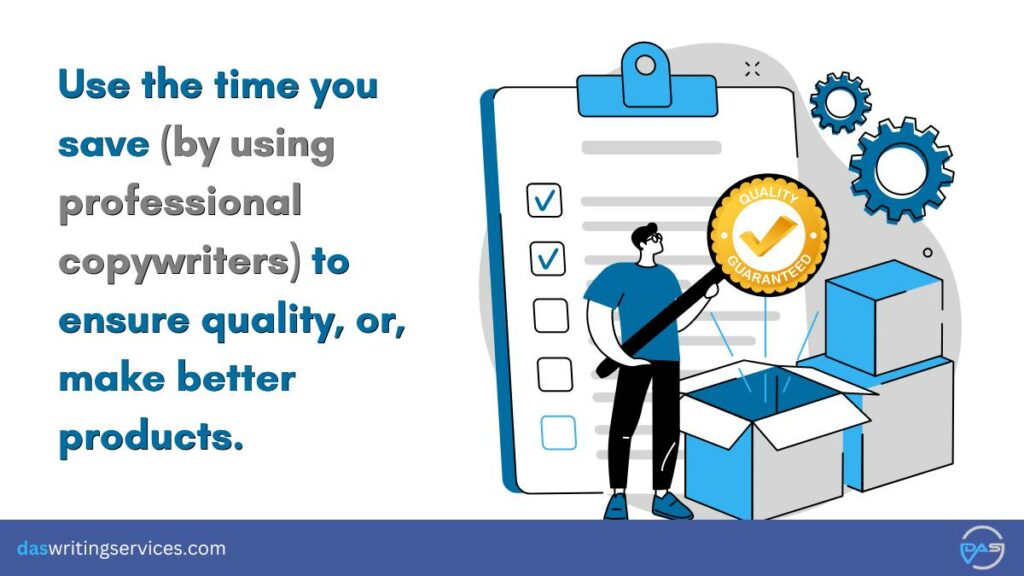 3. Generate Copies That are Error-Free
A single grammatical mistake can ruin the name of your company and become a joke in front of the users. Now, we understand that not everyone knows grammar like a pro, but a copywriter definitely should. So, with the help of a professional one, you can create error-free copies.
Copywriters have degrees that require proficient writing skills hence the chance of them making a grammatical mistake is rare. Even if they might miss something, professional copywriting agencies have editors who check each and every copy written by the copywriter to ensure no mistakes are done.
4. Get Content That is Persuasive in Nature
The main job of a copywriter is to write content that will persuade the audience to take action on the website. Now writing copies that are so persuasive in nature is not a job that you can do yourself so hiring a copywriter is the best option.
If you try to write the content yourself it may come off as too sales oriented, and that is why you need a copywriter. They know the fine line of difference between persuasion and sales driven. They can turn potential leads into customers.
5. Get a Different Variety of Content
No one likes to read content that is similar to every other content present out there. A copywriter knows how to bring a different essence to each content copy so as to break the monotony.
They can write content on the same topic with different word counts, following the ideal length of a blog. For example, an expert copywriter can write a 1500-word article on why digital marketing is important for your website. At the same time, he can write a 500-word guest post on the same title and a 300-word web 2.0 article.
All this without writing the same thing again and again. Through this, you understand that they can write different forms of content and the customers get to choose what they prefer to read.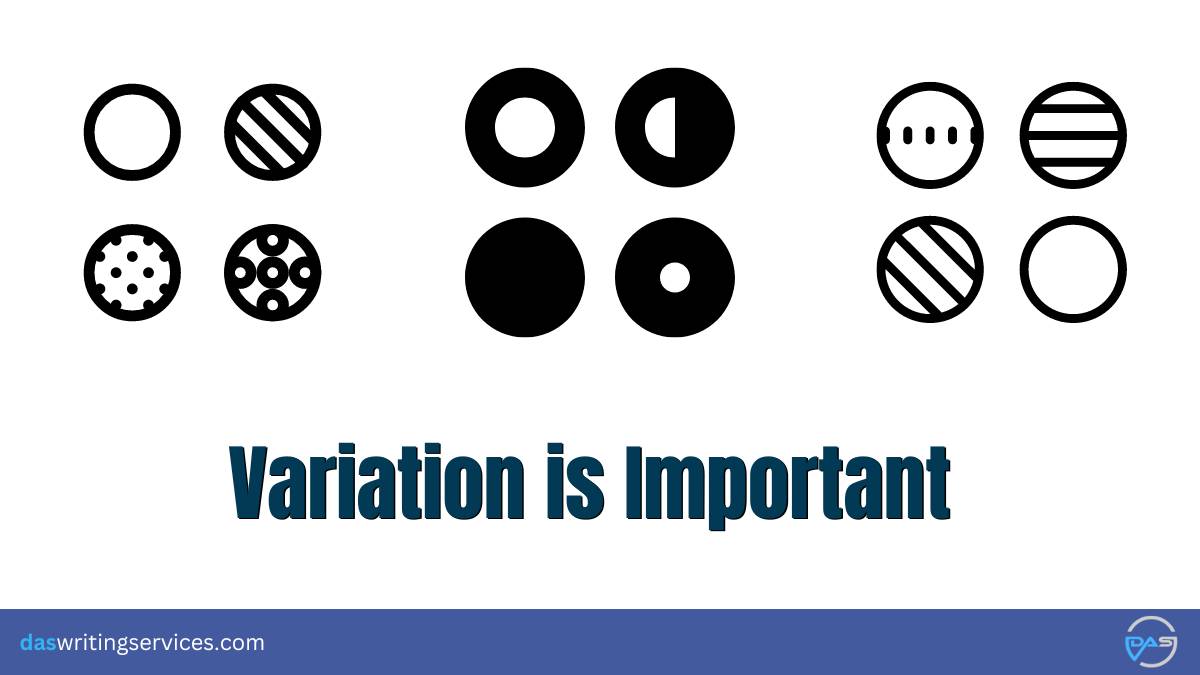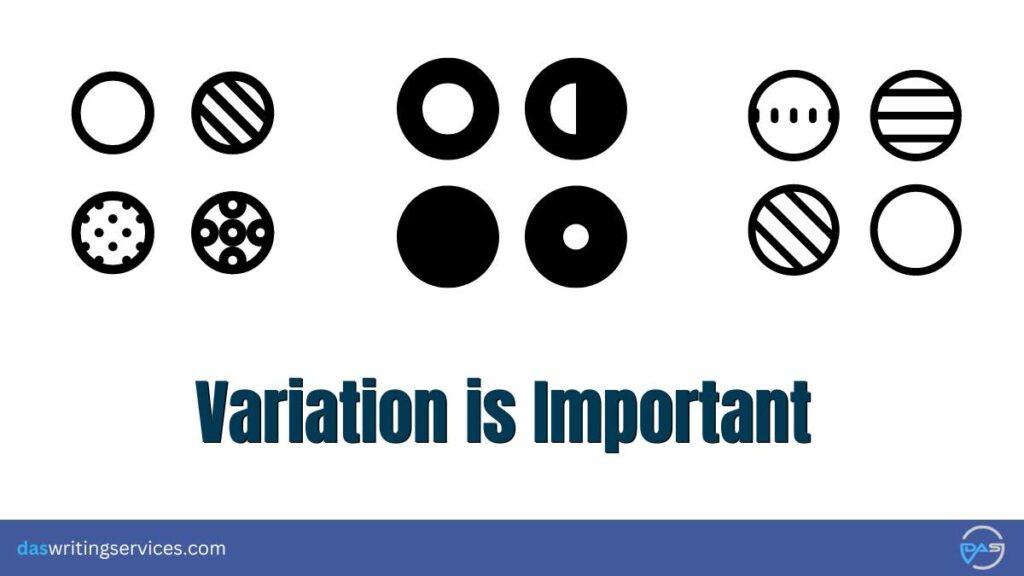 6. Keep Up With the Trends in the Market
Every day there is something new online, something else is trending, and there is yet another update in software. It becomes difficult for a business owner to track and keep up. This becomes one other reason why you should hire a copywriter. Additionally, if you are not up to date the users might get bored and look for information elsewhere.
A professional knows what is going on and how to keep track of it at the time to implement it. It is important to know the little updates in Google's algorithms to rank on the SERP. If you do not want the headache of continuously analysing the trends you should give the job to a copywriting service providing agency.
7. Get Unique Content Every Time
One of the key things to consider while developing content for your website is making it plagiarism free. If you don't let me tell you that it is very essential you do so. Google despises copied content and de-ranks websites based on this factor.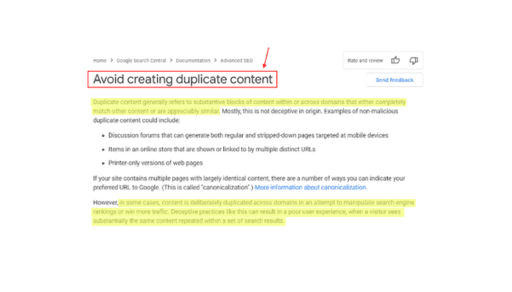 With an expert in the field of writing on your team, you get fresh content that is 100% unique and informative.
8. Content that Resonates with Your Brand
The content posted by your company should define your company and provide some value to your target audience. A copywriter will be able to bring in a fresh outside perspective on what words can work best for your company.
Copywriters are well-informed about different sectors and industries and know what works best for which sector. With an outsider's perspective, they will think like an audience or user and curating something that explains your brand perfectly at the same time is easy enough to understand and remember.
9. Get different types of content
Writing only blogs and articles is not enough if you want to mark your presence online. When you hire a copywriter you get the expertise in different fields of content writing in digital marketing. They can write ad copies, make infographics, create images and write video scripts that will attract customers. This will bring in a lot of traffic from social media.
Moreover, a copywriter can use a single piece of content and repurpose that in different ways so as to get the maximum benefit from it. This gives the viewer an opportunity to consume the content in the way that suits them the best. You name any type of content and the copywriter would be able to do it.
10. Hit the Mark with Experience
An expert copywriter has loads of experience that will come in handy. With their help, you can get copies that will exactly hit the sweet spot of the consumers. If you try to do this yourself it might take you a lot of time and effort and you may still fail to accurately hit the target.
It is best to take help from experienced people who know what they are doing exactly. This will give you a better result. Copywriters have the ability to make anything sound exciting and this attracts a load of consumers. They can identify the interesting aspects of your business and present them in front of the target audience.
11. Make your Big Projects a Hit
Sometimes you cannot risk writing copies on your own. You need someone who will ensure that you get the clicks on your website.
For example, you have a new product laughing soon and you are going all out on marketing and ads. If the content is not persuasive enough you might encounter a loss. An experienced writer can help you to attract the majority of the attention of the audience and generate ROI for your brand.
Will a copywriter really help my business? If this question is still arising in your mind then you need to look at these numbers.
Conductor published a study related to the impact of educational content on people and this is what they found:
Study participants said they were 131% more likely to purchase from a brand, after reading content from that brand.
78% of respondents found a brand "helpful," while 64% found the brand "trustworthy" after reading content from that brand.
These numbers increased by 8-9% one week later!
This might have convinced you to give a professional copywriter a try.
What to Consider Before You Hire a Copywriter
There are a few things you should consider before hiring a copywriter. Below mentioned are some pointers that you can check: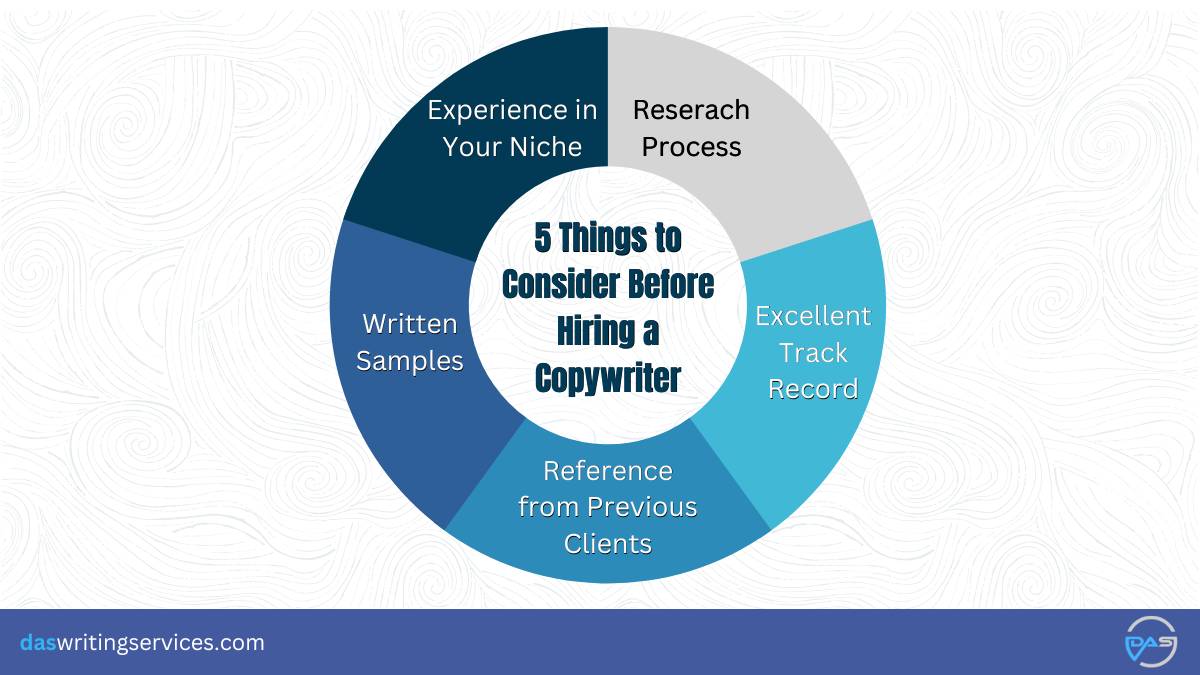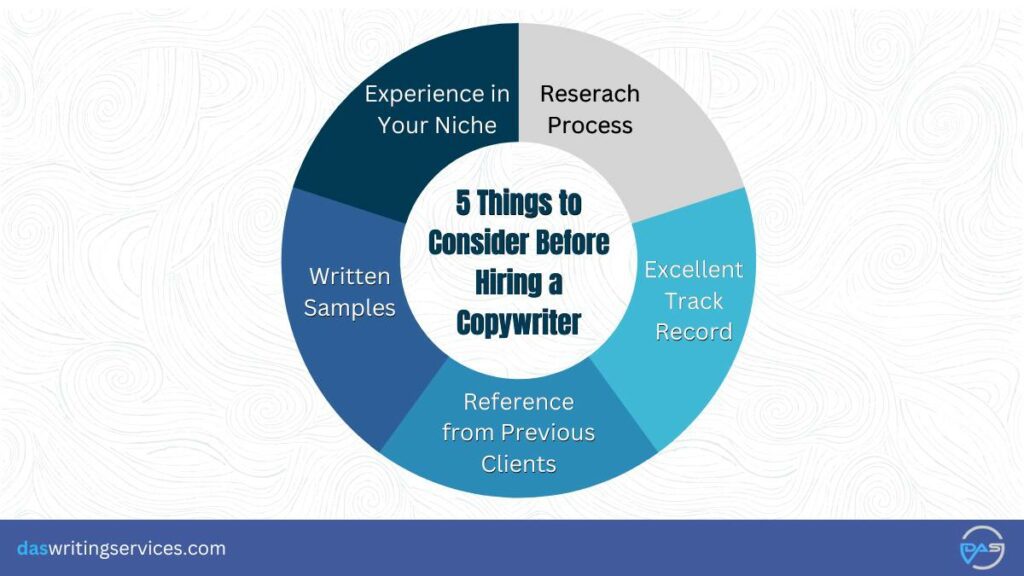 i) Experience in Your Niche
Ask the copywriter you are hiring about the experience he/she has in the niche of your company. This will give you an idea of what you can expect from them. If they have no experience in your industry then you can ask them some basic questions on their writing style and if they are willing to take a challenge or not.
ii) Writing Samples
After asking them about their experience you can ask them for some samples. The topic of the same can be provided by you or chosen by them, whatever suits you the best. Only through samples, you can understand whether or not you are liking what they are writing. Additionally, if they do not have experience in your industry you can know whether they will be able to fulfil your requirements or not.
iii) Reference from Past Clients
References are a strong point of consideration. If a writer has good references from previous clients you can understand that they are good at their job. What the previous client of the copywriter is saying about them can tell you a lot about their working style, behaviour and experience.
iv) Previous Track Records of Success
Asking the copywriter for their previous records of success would be a smart thing if you want to evaluate how efficiently their strategies work. This will also give you an idea of how much you should spend and how long it will take to show results.
Additionally, it gives you the exact data on what worked for that copywriter and what did not.
v) Research Process
Through the research process of a person, you understand how in-depth he/she is willing to go for a project. If the research is solid the outcome will be a lot more efficient than without research. Ask in detail how the copywriter understands which words to use and which platform to target.
By now you must have understood why you should hire a copywriter. They can help you to significantly grow your online presence and generate revenue. It is especially important for all the small business owners to invest some time and money into copywriting if they want to build a brand.
We offer professional and personalised copywriting services with a full package of writers, editors, and quality analysts all under one roof. Contact us to know more.
Frequently Asked Questions
1. Why should one hire a professional copywriter instead of handling content creation in-house?
Professional copywriters possess expertise in crafting persuasive messages that resonate with the target audience, leading to increased brand awareness, customer engagement, and conversion rates. Moreover, copywriters bring an outsider's perspective, offering fresh ideas and insights that internal teams might overlook.
2. How can hiring a copywriter enhance a company's brand image?
Professional copywriters can maintain a consistent brand voice across all marketing channels through their expertise. They understand the brand's personality and values, enabling them to create content that aligns with the company's identity. Consistent and compelling messaging fosters trust and credibility among the target audience.
5. Can hiring a copywriter save time and resources for a business?
Absolutely! By delegating content creation to a professional copywriter, you can focus on your business's core operations while ensuring the marketing aspect is well taken care of. Copywriters are proficient in meeting deadlines and producing high-quality content efficiently, saving time and resources in the long run.