Content is still working owing to the increasing number of internet users, individuals spending more time on social media, and businesses investing more to convert and beat the competition.
The phrase "Content is King" originated back in 1996 when Bill Gates (the founder of Microsoft) wrote an essay of the same name. Since then, the expression has been used, reused, and used to justify why content has always worked to push websites up the SERPs ladder.
However, not all content works.
To make content work in favour of you, it has to be –
High-quality content works, in the past. Now, you need content that is superior.
Chances are whatever you are writing has been written, rewritten, and written again. So, simply sticking to that "high-quality" criterion is not enough. Your content has to have that charm that encourages your readers to share it online, not just on Facebook, but on the gazillion social media websites.
When you have content, its best to ask – "Is this worth sharing?" There's a high chance the answer will be "No".
So, it's best to take a few steps back and restructure your content to make it shareable, likeable, commendable, etc.
Planning your content is of utmost importance before executing it. Without a plan in place, execution will just render disappointment.
Hence, you need to take into account your objectives, audience, promotion, and several other key areas to plan your content and execute it.
Your content needs to reach your audience regularly. That does not mean every day. Even if you post good content every day, chances are, your audience will lose interest.
Hence, timing your content correctly is the key.
And, you have to maintain it by sticking to a particular schedule. That's how you keep your readers avid and engaged.
Now, if you abide by the above principals, your content will generate positive outcomes and convert your leads.
But, does content marketing really work?
These statistics-backed reasons say so –
1. People are spending more time on social media
In 2019, around 45% of the world population spent 2 hours and 23 minutes on social media. Back in 2018, it was 1 hour and 30 minutes.
The average time spent by individuals on social media –
Facebook – 58 minutes.
Instagram – 53 minutes.
YouTube – 40 minutes.
Facebook is also the primary distribution channel of content for several companies. (The second is the company website).
For instance, Icelandair increased its conversion rate by 51% and reached 39% more people through their Facebook ads. They also received 96% higher return on ad spent with dynamic creative, compared to standard.
Facebook and Google also generate the most ROI for companies compared to other websites. With the emergence of apps like TikTok, social media has become one of the top sources of content marketing.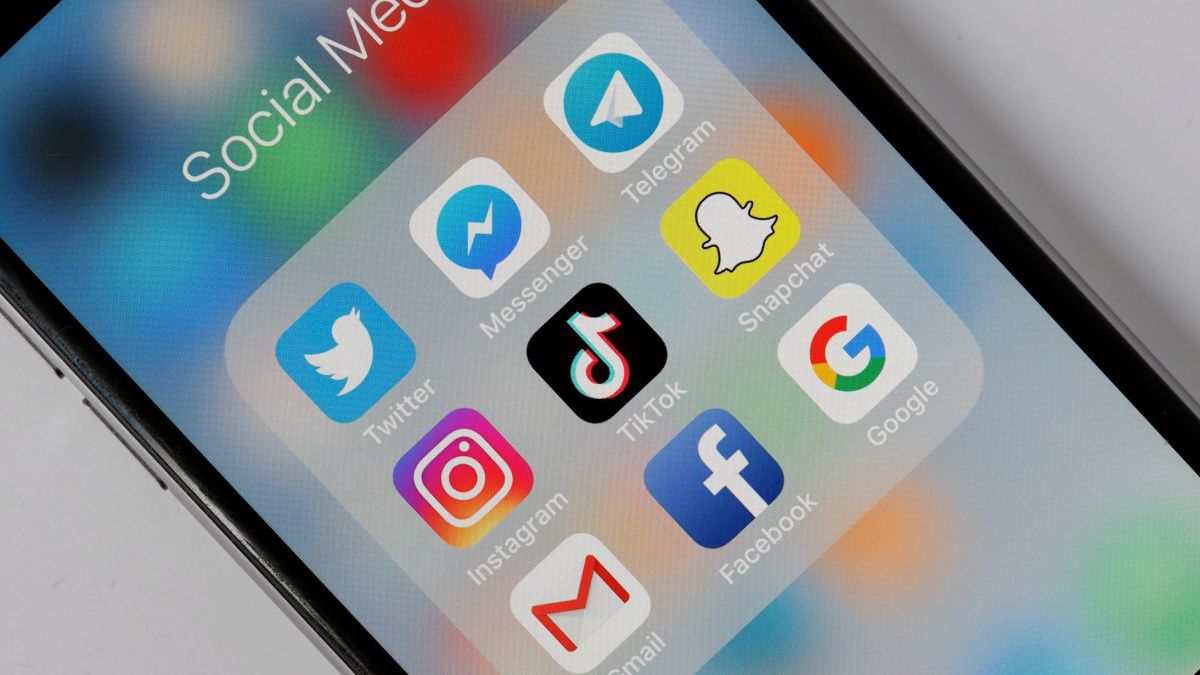 2. SEO content is the most effective marketing strategy for 67% of marketers
A survey conducted in 39 countries and among 1200 marketers by SEMrush found that 67% of marketers say SEO content to be the most effective marketing strategy. 51% of the surveyed also said that repurposing content also worked effectively.
3. Google processes 40,000 searches every day
Google sees more than 40,000 searches per day. The total number of searches per day, thus, becomes over 3.5 billion.
The importance of Google as a search engine cannot be stressed enough. As these numbers increase, content becomes more and more crucial for you to invest in and reach your target audience.
4. 70% of marketers are investing in content marketing
As per HubSpot, 70% of marketers are actively investing in content marketing. 60% also say that it is either "extremely important" or "very important" for them.
5. 74% of marketers are investing in social media marketing
Globally, social media marketing is the top investment for 74% marketers as per HubSpot. The platforms they are investing in are chronologically listed below –
Facebook.
Instagram.
Twitter.
YouTube.
LinkedIn.
Snapchat.
Pinterest.
After Facebook, Instagram has proved to be the best platform for content marketing, and that has been justified by flower delivery start-up Bloom & Wild.
The company started posting video ads for its target audience. The result? 62% increase in bouquet orders and considerable growth in new customers commenting on their posts.
Nicobar, a lifestyle brand that launched in 2016, used Instagram to market their products. They not only reported 5x return on ad spent but also 30% lower overall cost per purchase.
6. 96% of content marketers say their audiences have trust in them
As per CMI, 96% of content marketers say that their audiences consider their company as a trusted one. (95% of such companies are committed to content marketing at some point).
For instance, Blendtec, a commercial and household blender manufacturing company, increased its sales by 700% simply by creating engaging content on YouTube. The company started a web series – Will It Blend – that showcased its blenders destroying various objects like iPhones, cassettes, mouth guards, etc.
As per the Content Marketing Institute, there has been a 69% increase in audio/visual content between 2018 and 2019 for B2C marketers.
7. 77% individuals read blogs regularly
According to HubSpot, 3/4 or 77% of internet users read blogs regularly.
Consider the example of Vero, a social media platform. The company created a blog post of 5,000+ words that detailed tips for email marketing. The blog included quotes from stalwarts and real-world examples. It was also easy to navigate, combined with a unique design, it caught the eye of many in the first glance.
They simply used the following to do so –
Link-building.
Blogger outreach.
Keyword research.
Skyscraper technique.
Competitor analysis.
The results were –
250+ free trial signups.
950+ email signups from that post.
Ranked 2nd with the keyword – "email marketing best practices".
5,000+ shares as of date.
However, the problem with blogging is that the average time spent behind reading each blog is only 37% as per NewsCred, which contradicts the data found by Buffer that sates the average time is 7 minutes.
Hence, just sticking to ye olde texts for crafting blogs is not enough. In 2020, the average blog contains the following –
Images – 93%.
Lists – 60%.
Statistics – 57%.
Video – 29%.
Even though video is the last in the list, 41% of bloggers say that it generates the most result, according to Smart Insights. On the other hand, only 30% of bloggers say that images generate the strongest results for them.
Here are some data related to videos –
87% of individuals want more video content from brands as per HubSpot.
75% of millenials watch videos daily, according to Animoto.
Between 2018 and 2019, the use of video in content marketing has increased by 6% (81% to 87%) according to HubSpot.
8. Marketers prioritizing blogging are 13x more likely to achieve positive ROI
HubSpot says that marketers who prioritize blogging are 13x more likely to achieve a positive return on investment.
Take for example SnackNation, a healthy snack deliver company. It increased traffic to its website by 59% simply through blogging. They also used similar techniques like Vero. The website received 10,000 views every month from a single blog, which led to a monthly revenue of $100,000.
9. 78% of businesses say content marketing increases engagement
As per Blue Corona, 78% of businesses say that content marketing has increased engagement, which can be backed by their metrics.
One of the best examples of the above is TigerFitness, a vitamin supplements company. According to them, they saw a 60% increase in customer retention rate. The company created content for Facebook and YouTube before seeing the favourable results.
10. 72% of marketers said that good content is a major key for success
According to B2B Content Marketing, 2018 by the Content Marketing Institute, 72% say that good content was the major key to success.
11. 86% businesses have created brand awareness through content
As per the Content Marketing Institute, 86% of businesses have achieved the goal of creating brand awareness through content in 2020 compared to 81% in 2019.
Also,
79% have educated audiences (73% in 2019).
75% have built trust or credibility (68% in 2019).
63% have built loyalty with their existing clients (54% in 2019).
53% have generated sales or revenue (45% in 2019).
Marketers are also focusing on creating content for multiple categories of audiences. At a time, they focus on 3 such categories.
These were the only the few reasons why content has worked in the past and is still working in 2020.
But, why is content so important?
Well, the simple answer is because your audience is constantly online. There are around 4.5 billion interest users (50.3% in Asia, 15.9% in Europe, and 7.6% in North America), out of which, one quarter is believed to be "always online".
Also, according to the Content Marketing Institute, content is one of the most effective ways of for promoting your businesses. Websites with blogs have 434% more indexed pages on Google and 97% more indexed links.
What does that mean?
It means that there is a higher chance of your website ranking on the first page of Google, which is the primary factor to drive traffic.
The first search result in Google gets 31.7% of all clicks, while the second result receives only 0.78% clicks as per Backlinko. It has a 10% more chance of getting a click than one that is on the 10th position.
Impact says that the top 5 results get 67.60% of all clicks.
Most importantly, around 90% of users never click on the 2nd page of Google.
So yeah, ranking in the 1st SERP of Google is crucial. And, for that, you need content. Superior, planned, and scheduled content.