The abundance and easy accessibility of information have made consumers significantly smarter than before. Hence, it is necessary that you create a unique niche for your brand that enhances your storytelling and separates you from your competitors.
However, simply being unique is not enough. You need to find your brand's sweet spot. It is essentially the premise that defines your brand the best while differentiating it from everything else in the market.
And here is how you can begin your sweet spot marketing journey.
Best Tactics to Identify Your Brand's Sweet Spot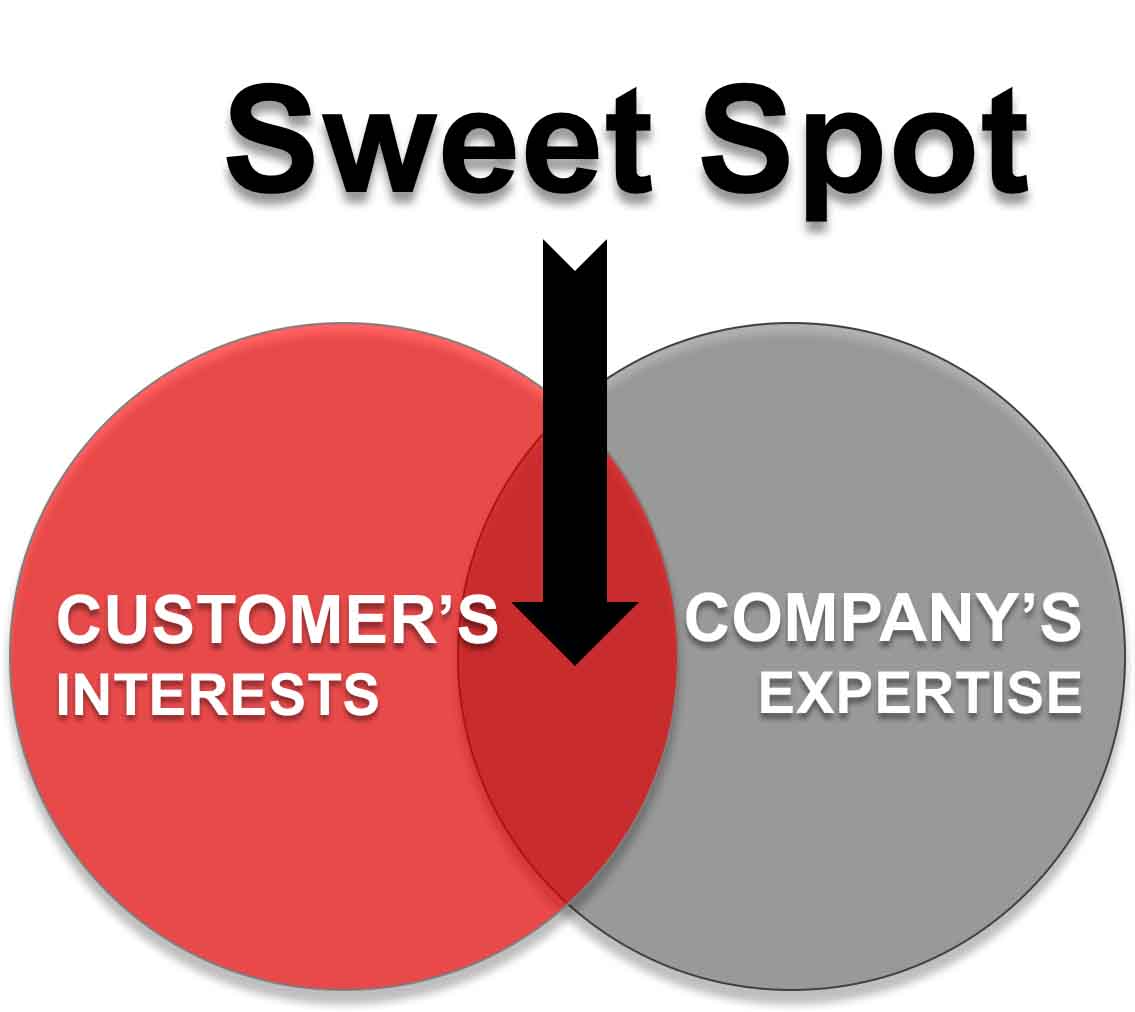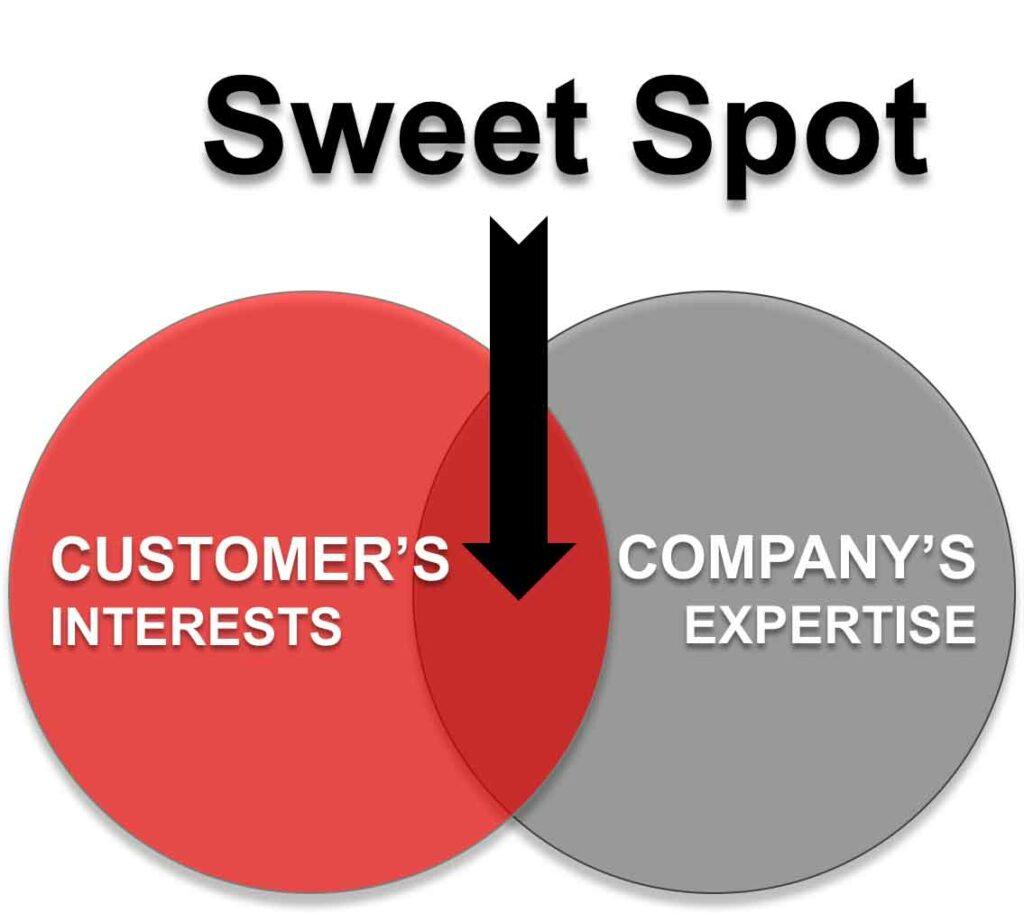 Although there is no rule of thumb for this, the following tips will help you to get in the right direction.
1. Find What Your Customers Are Looking For
Ultimately whatever you do is to impress and attract your audience. Hence, before you define your brand, you must know what your targeted demographic wants.
Some ways to understand this are:
Go through Subreddits with your targeted keywords and read the concerns of its members.
Check the latest trends your targeted demographic is following.
Study popular competitors' social and internet presence.
Use keyword finder tools to find popular words related to your business.
Leverage tools like Questiondb and get an idea of the questions people are searching for related to your keywords.
Once you have a good enough idea of what people are looking for, you can focus on your brand itself.
2. Give Your Brand a Statement to Define it
Sweet spot marketing bridges the gap between what your consumers seek and what your business has to offer.
Hence, it is crucial to define your brand, preferably in a single statement.
Ask yourself "how would I want to define my brand?"
If this is too complicated, break it into smaller queries like:
Three words that come to your mind when you hear your brand's name.
What would you want your audience to picture when they come across your business?
What are the things you don't want to associate your brand with?
How do you want to interact with your audience?
Once you have the overall idea, combine them to create a single statement that defines your business the best.
3. Identify the Platform to Promote Your Brand
A big part of sweet spot marketing is where you are placing your content to promote your business. Every marketing platform has its own "vibe" and specific demographic frequenting it.
So, as someone who has just understood how to define your business, you need to find where it fits the best. Also, ensure your audience is present there or it is of no use.
For example, most makeup e-commerce apps target young adults and would send them messages on WhatsApp instead of frequently mailing them.
On the other hand, B2B businesses would focus on emails instead of WhatsApp as they are targeting company executives.
Also, know that this doesn't mean you can only leverage one platform. If your audience presence and business align with multiple marketing channels, go for it.
Now that the process is established, let's check some case studies to understand the concept better.
Case Studies of Sweet Spot Marketing
The following are some companies that have aced sweet spot marketing effortlessly.
1. Zomato
What it does: Let people order food from restaurants nearby and deliver them. One can also find new places to dine in and get great discounts.
Target demographic: Individuals who are always looking for great foods to eat at an affordable price. People who hardly have any time to cook their own meals.
What it does to market itself: Now this definition of its target demographic commonly points towards the younger generation who lack money and time.
And these types of individuals are active on almost every popular social media and constantly check their notifications. Hence, Zomato would send quirky, relatable notifications that are relatable to young earning individuals.
2. Grammarly
What it does: Mainly a grammar correction application and offers other writing-enhancing assistance.
Target demographic: People who have to type a lot or individuals who do not want to make any errors when typing anything.
What it does to market itself: People who need to type a lot and cannot afford to make mistakes are students and corporate employees.
Since these two groups aren't always found on the same platform, Grammarly promotes itself in different places. It has both well-defined Youtube advertisements and a well-regulated mailing process.
Now you have to understand that both brands have promotions across the board. However, they do not have equal emphasis on all of them.
Sweet spot marketing cannot exist by itself, you have to incorporate other strategies like omnichannel marketing, social media marketing, etc. to thrive. It is just the first step toward shaping your entire marketing plan.
Go ahead, find your sweet spot and let us know what it is in the comment section below.