"Voice search is SO hot right now," says a human to his cave ancestor in a popular YouTube advertisement.
So if you, my pre-historic friend believe that your website needs to be optimized for garnering views only, you're in trouble!
Keep in mind; you must optimize it for audio search using voice search SEO as well. Of course, if you want to keep up with the current trends in voice-activated searches.
Why would you do that right? These will give you a hint…
Almost 20% of all Google searches online accounts to voice search, says Sundar Pichai, CEO of Google.
By 2020, more than 50% of all online searches will be lead through voice in U.S. only, predicts ComScore.
In 2020, nearly 30% of web-browsing sessions shall get conducted without a screen.
Audio searches VS written searches- the difference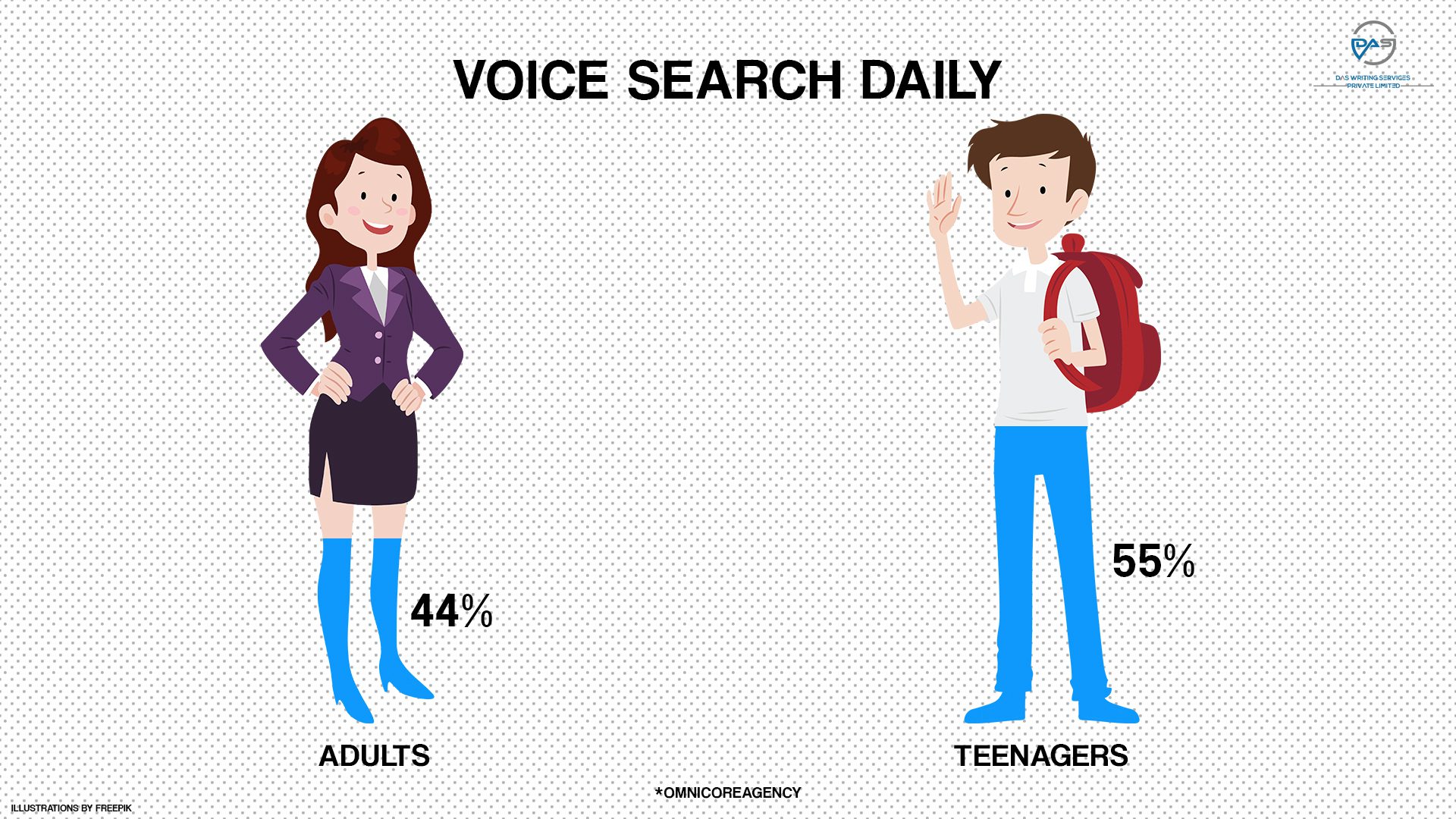 When people voice search, it's more like a conversation with the voice assistant. Instead of typing into the search bar, they're conversing with their assistants just as they'd do in normal situations. This is because speaking is not only easier than typing but satisfactory as well.
In a voice search, it is mostly questioned format queries. As, web analyst, Christi says, question words like why, who, what, when and how to define most search queries.
While you must not ignore non-voice SEO, yet, you must adapt to your new strategy to come up with new voice optimized content that encompasses what both these search types (voice and non-voice) demand.
Why is it necessary to optimize?
Okay! Let's focus on why would you need to make your site rank higher for voice-search users. Here are some reasons that you need to focus on –
To increase page loading speed
Google treasures speed above everything, and especially when it comes to online voice search, slow is a strict No-No!
Now, why is that?
It's because people use voice search exclusively on the mobile platform. Now, mobile handsets are not necessarily connected to high-speed optical fibre networks. Users simply want the websites to load fasters and deliver results right away. Here, comes the need for voice optimized content.
You wouldn't wait for a page to take 20 secs of your time to load, do you?
And if you ever come across such a website, your finger will automatically be on the "back" button. This will affect adversely on the website, by increasing its bounce rate.
Therefore, for websites to attract traffic, it should be well optimized for users operating across all devices.
To put more focus on content
Short form of content
Short-form contents are particularly useful for efficient voice searches. As users ask more often in audio-based queries, they seek for content that delivers intelligent, comprehensive yet straightforward answers. If you are aiming for Google optimized content or Siri or Alexa framed ones, then this is the way to go.
If you implement your knowledge of voice search SEO 2022 in an efficient format, your content could even qualify for Google's featured snippets.
This is also known as Position Zero (it is the portion, i.e. read out loud to the user)
Long form content
This is an interesting part! If short form contents make an ideal voice search choice, well, long-form content shouldn't be disregarded either.
Why?
It's because an article's length directly impacts its position in the SERPs (search engine ranking position). They must contain a hell lot of voice optimized content, including a high concentration of different long tail keywords. This is to ensure it triggers responses for numerous searchers.
Additionally, long articles contain significantly more outbound links, which amounts up to their better ranking.
Did you say ranking?
Authors or sites that are cited in these links might further the content's reach through sharing that content in social media.
Hence, voice search SEO has become incomprehensible to put longer articles to get more visibility in SERP. The
It is also instrumental in amplifying the content's reach to a larger audience.
An audio version of text-based content writing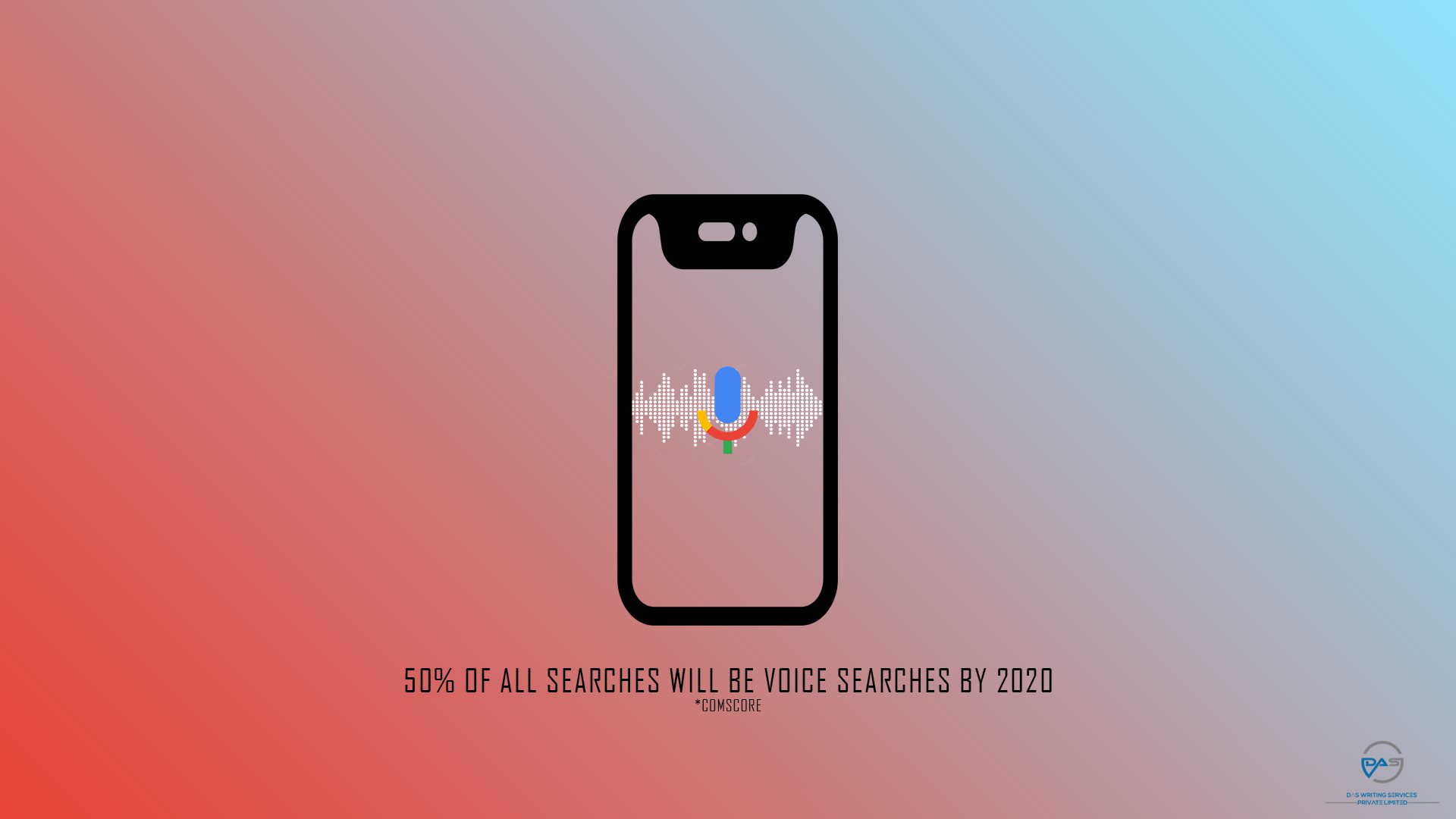 You must also make sure your content has audio files incorporated into it. This not only brings out a human appeal but even makes more sense.
Why?
As mobile searchers don't have sufficient time to go through a long article, they're more reliant to audio scripts. They can easily listen to audio scripts as they move from one place to another, making audible answers necessary.
However, as search engines don't crawl through audio files, it's up to voice search SEO 2022 to make the content searchable. Moreover, simple phrases are always welcomed in optimizing content, as they're easily understood.
"Always include an audio version of your text-based content to hook the audio-based searchers," says Kat Nairobi, an SEO analyst in Google.
Reasons for optimization go on…
Following are the main reasons why optimizing plays a major role in the content industry.
As mentioned earlier, users verbally pose queries as they're searching for any answers. Keeping matters simple and thinking about your target audience before writing content is the easiest way to put it.
Always stick to short sentences, break up larger chunks of text into brief simpler sentences. Try to incorporate relevant quotations and citations as you create a voice optimized content.
Create FAQ pages to make the content more conversational. It is not only attractive to the users but is more meaningful than huge blocks of information. Your content must prioritize on W&H words like 'why', 'what', 'who', 'when' and 'how'. Furthermore, these words impart more relevancies to content when you optimize it using voice search SEO 2022.
Go informal they say! According to SEO experts, audio searches are not just direct, but colloquial too. Think of how you communicate with your pals, to develop your content to match the tone.
The very essence of voice search is to deliver the answers to users quickly. It reduces negative signs like bounce rates. A user might be irritated while correcting typo-error in a text-based search.
This is negated in a voice-activated search.
Furthermore, it's possible to derive answers based on previous searches. This will prove more convenient for users to use voice searches more frequently.
While development in audio-based searches is advancing, there is no denying the fact that is functioning as an agent of voice-search.
In today's market, it's crucial you understand the need to optimize for voice search for the myriad benefits it offers.