Google has introduced its first major update of 2021 in June. This update will come with a new ranking signal that will include Core Web Vitals as a crucial factor to analyse page experience.
According to Google, the page experience ranking signals will be applied on all browsers of mobile devices worldwide. This algorithm update will bring significant changes in the fields of Search Engine Optimisation and digital marketing.
Industry experts suggest that the new Google update might affect the organic click-through rate and the overall ranking of a website. Let's take a detailed look into the Core Web Vitals update to understand its impacts.
About Core Web Vitals
Core Web Vitals are a specific set of parameters related to a website's seed, visual stability, and responsiveness. The following three are the Core Web Vitals according to Google:
Largest Contentful Paint (LCP): LCP will check the loading performance of a web page. For an enhanced user experience, the loading speed of a web page should be ideally below 2.5 seconds.
While page loading speed has long been a deciding factor for ranking, it will become all the more significant with Google update 2021. Research suggests about 38% of users leave a web page after five seconds of loading time.
The LCP will identify the largest image or text block in a webpage and record its total loading time.
First Input Delay (FID): First Input Delay is a parameter for measuring the interactivity or responsiveness of a web page. According to the new Google update, the FID of a webpage has to be 100 milliseconds or less. So, a webpage with a lower FID score will start to process users' clicks and swipes more promptly.
Cumulative Layout Shift (CLS): This parameter will measure and determine the visual stability of a webpage. Sometimes, texts and images on a webpage shift abruptly while new elements load, resulting in unintentional clicks. This can affect user experience significantly.
Cumulative Layout Shift will calculate the overall individual layout shift that happens during the entire lifespan of a webpage. Therefore, pages with the least visual instability will occupy higher ranks on a SERP from now on.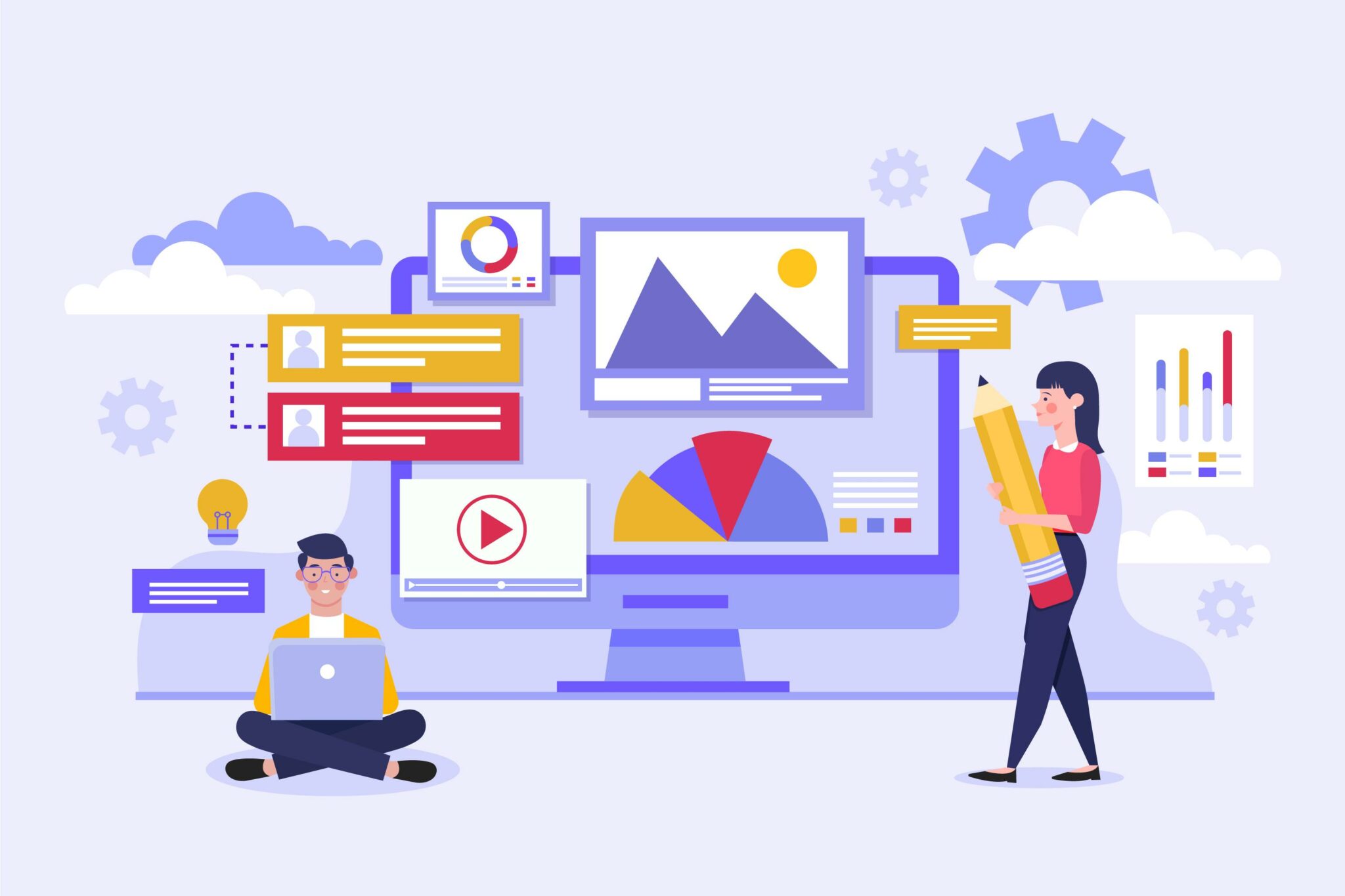 Other page experience signals
In addition to the Core Web Vitals, other page experience signals can affect page ranking on SERPs. These include:
According to research by Statista, more than half of all internet traffic originates from smartphone devices. Hence, your website should be optimised for mobile devices. Google prefers websites that can effortlessly fit within any screen size without zooming or tapping.
The Secure Sockets Layer (SSL) is a crucial factor for webpage ranking. This search ranking factor prioritises websites that come with HTTPS for a secure data transfer between websites.
If your website uses HTTPS, consider buying SSL certificates for better ranking. In addition, SSL is essential for Google's page experience algorithm as it provides users with a secure surfing experience.
Unnecessary pop-ups, banners, paywalls can hinder the user experience of a website. If you want to secure a high rank for your website, make sure to avoid such intruding pop-up elements.
Google considers users' safety as one of the most significant factors for page experience. To ensure and uphold user safety, Google crawls the sites to detect and eliminate potential malware.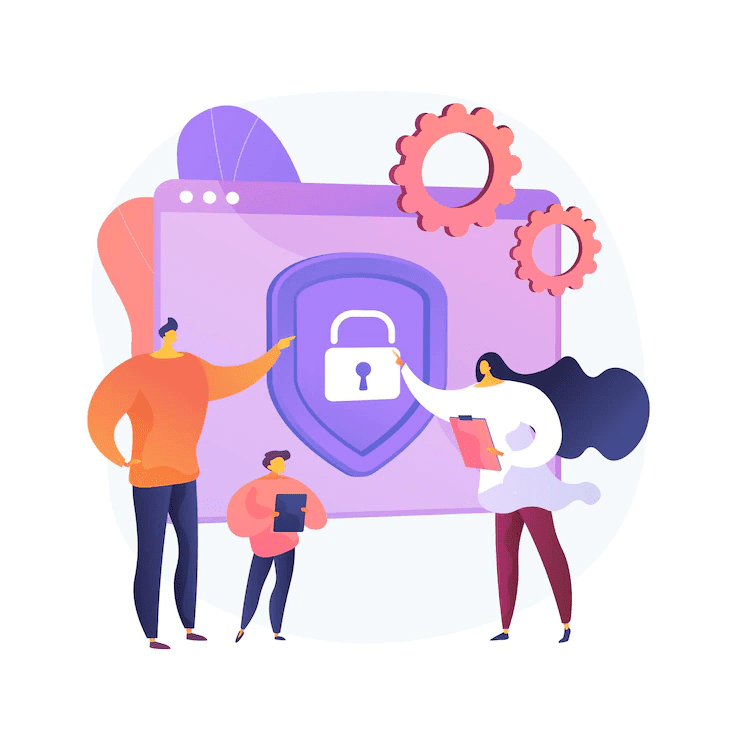 How will the new Google update impact your website?
As per SEO experts, the Core Web Vitals update will not bring much change in the digital marketing scene. The bigger businesses and brands are going to hold their rankings on Google SERPs, regardless of their Core Web Vitals. However, ad-heavy websites, news portals and e-commerce sites that rely heavily on ads, banners and pop-ups are likely to be hit by this update.
However, this update will focus more on improving the user experience. Businesses will now focus more on providing an enhanced page experience thereby making browsing a fun activity.
Tools to check Core Web Vitals of your website
Core Web Vitals are essential for your website's ranking. So you need to check your website's status to ensure it meets all the parameters of user experience signals. Here is a list of tools that will help you to determine your website's Core Web Vitals:
Owners of verified websites can examine the Core Web Vitals Report on the Google Search Console. The GSC will categories your website's status as 'Great', 'Need Improvement', or 'Poor' based on its performance.
Lighthouse and Chrome Dev tools
You can also conduct a Core Web Vitals check using these tools. These tools will also detect the areas of problem to rectify them and improve the Core Web Vitals parameters.
Web Vitals Chrome Extension
The Web Vitals Chrome Extension is another tool that helps website owners to perform real-time Core Web Vitals test. You can easily screen the different parameters on each page separately on your website.
Apart from the tools mentioned above, you can also use PageSpeed Insights and Chrome User Experience Report.
Tips to help you prepare for Google update 2021
To keep your website at the top of SERPs, you must always stay aware of the Google algorithm updates. Take a look at some of the tips that will help you to prepare for the new Google updates:
Check your page experience
You can use specific tools to assess the following parameters of the page experience signals:
Mobile-friendliness: To check the mobile-friendliness of your website, drop the URL of any of your web pages in Google's mobile friendliness test. If your website contains accelerated mobile pages (AMPs), go through the AMP page experience guide.
Encryption: To ensure that your website is secure and comes with encryption, open it in Chrome. If you find a lock icon to the left side, then you need not worry.
Safe browsing: With Google's security issues report, users can stay protected from malware and other threats.
Always focus on quality
As the saying goes, content is king. The content of your website will ultimately drive traffic and determine your site's ranking. Hence, make sure to provide fresh, original, highly relevant and informative content on your site. Quality content is a deciding factor in page ranking, regardless of the algorithm updates.
Take industry-based preparations
The Google update of 2021 will affect different pages in different manners. Informative pages will have better Core Web Vitals. However, pages related to e-commerce might take a hit due to this update.
So, retail websites must take extra care to ensure they are well-prepared to deal with the impact of the new update. A suitable marketing strategy can help in minimising the impact of this update.
To conclude, Google will keep on introducing new updates regarding page experience every year. They intend to stay aligned with the changing user expectations. If you are concerned about your website's traffic and ranking, make sure to conduct a Core Web Vitals check. Identify the spots that need improvement and work it out with your developer. If you are on your own, you can use several free online plug-ins.