An inception of Google's "helpful content update" is creating enough buzz in the SEO industry and among various creators. As content has become an inevitable part of on-page as well as off-page SEO marketing, Google is striving to improve the user experience to the optimum level.
This brewed an idea of rolling out "helpful content update" to impart quality and informative content. However, as per concerned personnel of Google Search, this update is still under process and is going through close monitoring to understand its result.
Ways Helpful Content Update Will Change the SEO Game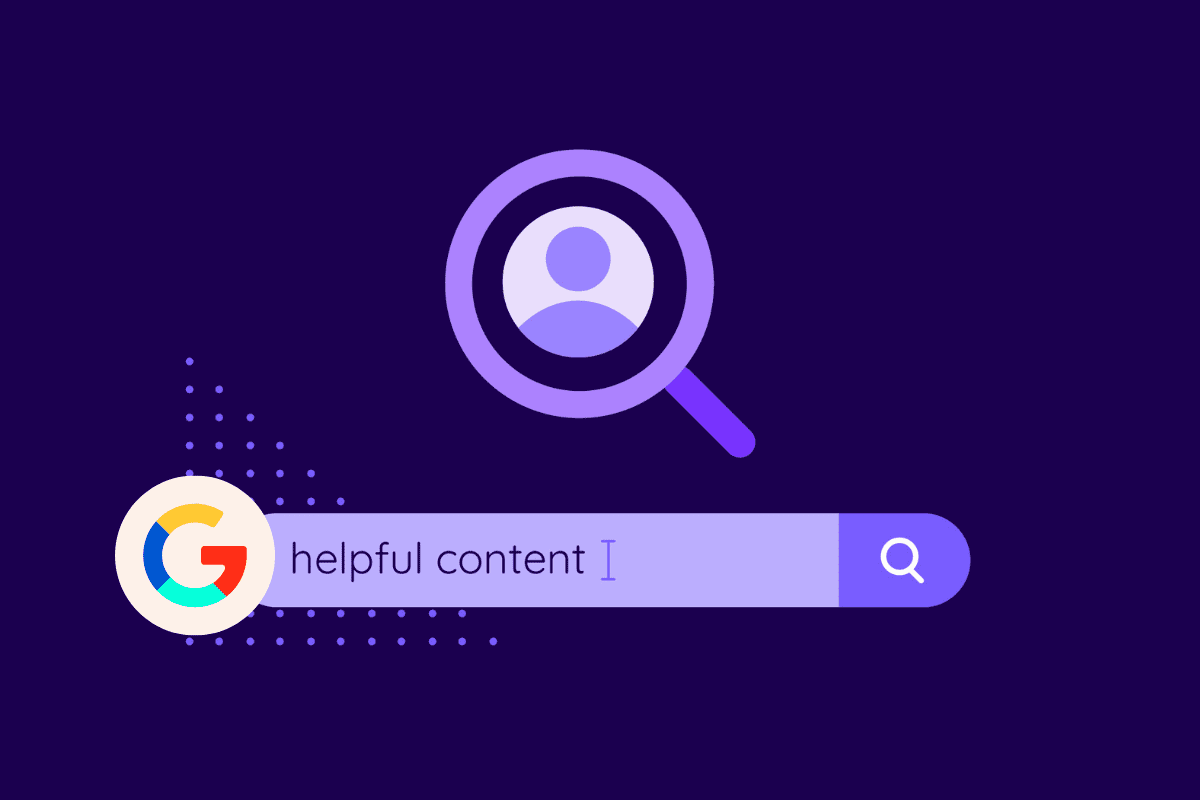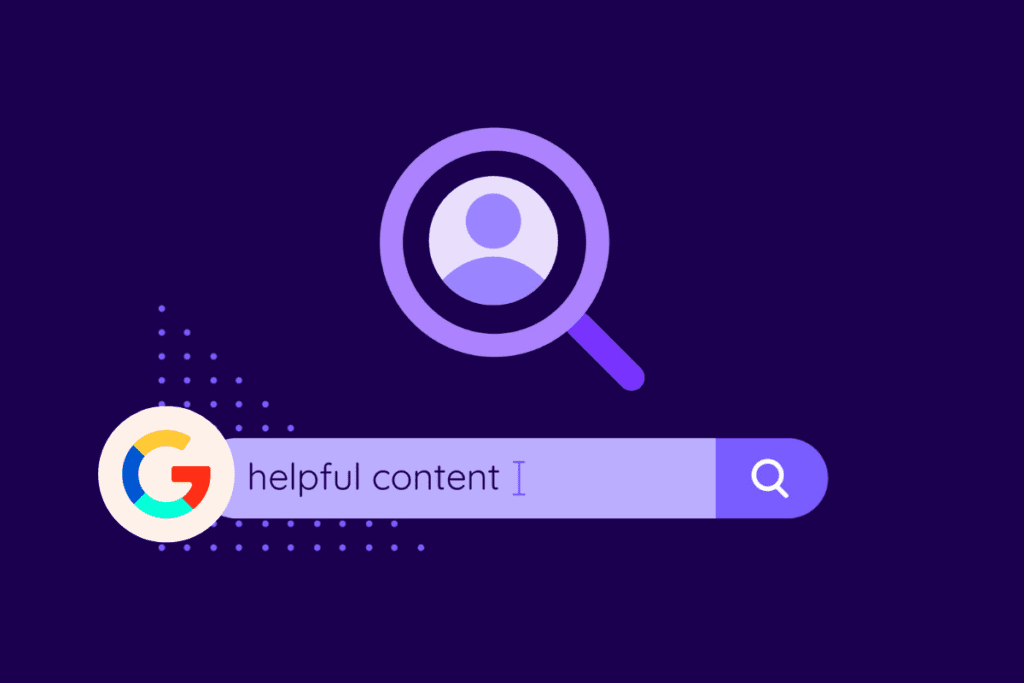 Here are seven ways showing that the Helpful Content Update can change the SEO scenarios completely:
User-First Approach
The intention behind creating every content must be solely focused on enhancing user satisfaction. If a piece of content can meet the requirement of a user, it will not only add value to the overall website but will accentuate user engagement.
Adopting a user-first approach, as mentioned in Google Search Central will ensure that the content is created to educate the user with valuable information. In addition, this update will validate that the primary purpose of a user visiting a website is fulfilled. Here is what the Helpful Content Update states:
In simple terms, this parameter specifies adopting a user-first approach and creates awareness to abide by the Google guidelines.
Different Than Panda Update
The significant difference between the Helpful Content update and the Panda update is that while Panda affects the website, the Helpful Content update will affect the web pages individually.
In other words, with the incorporation of Helpful Content update, SEO analysts can expect a notable change in SERPs which will ensure the accuracy of the result. In addition, due to this algorithm, small and medium-level websites can feel pressure, whereas high-level websites can steer clear of any adverse effect.
This "weighted" algorithm can be detrimental to the websites which receive lower traffic. Hence, it is recommendable to enhance user engagement and improve the quality of the content.
Continuation of BERT Update
The introduction of the Helpful Content update led many to believe that this update may be the continuation of the BERT algorithm. Both of Google's algorithms are concerned with matching a user intent. Though, the advancement of this algorithm makes it consider statistical data to comprehend the usefulness of the content.
With the help of the BERT update, Google has been able to create a platform where a user can get any information by searching with Service Keywords or Informative Keywords. These keywords match the user's search intention, which enables them to find the website offering related information.
Involve Artificial Intelligence
The updated Helpful Content algorithm of Google will use artificial intelligence to locate signals that will indicate various parameters of the content. For example, it will help understand whether a content follows a user-first approach and also check how long people stay on a particular webpage.
Calculation of Accurate Bounce Rate
The introduction of the latest GA-4 is capable of calculating bounce rates in a different way. If a user leaves your website within a first 10 secs, this action will be considered a bounce rate. Hence, the page loading speed and user experience, including navigation tabs, are important to make that first impression.
Has No Content-Length Bar
Google has no limitation on content length, irrespective of the fact that a range of above 1000 words ranks better. Though Google has not specified any preference related to a content's standard word count, to target multiple keywords in SEO, a moderate amount of writing is required.
Furthermore, sufficient content helps to maintain a healthy HTML or Text Ratio.
Relation with Core Algorithm
An actual anticipation is that the Helpful Content update is a part of the core algorithm. This is because, in both cases, components of these algorithms affect new websites or websites with less traffic. However, Google will announce and throw light on the same upon the rolling out of the Helpful Content update.
How to Create People-First Content as Per the Helpful Content Update?
Creators and online businesses whose audience engagement solely depends on the ranking of SERPs must be aware of the following guidelines for creating people-first content:
Stick to the Main Topic
It is quintessential to stick to a content's primary topic as it serves as a string that binds readers to your website. While writing content, one should include all relevant information that can help readers gain optimum knowledge.
Content should be made keeping user needs in mind and not only search engines. Moreover, sticking to the primary niche will also help improve the content's rank.
Avoid Adding Multiple Topics to a Website
Choosing a niche to create content is among the primary prerequisites that every business or creator must consider. A website you build cannot cater to multiple search intentions. As Google suggests, creating a large volume of content in a different niche will not help a website rank on the first page of SERPs.
Instead, choosing a niche and creating engaging content that serves a user intent will add value and improve overall ranking of a website.
Meet Your Audience's Queries
According to Google Search Central, –
"Reader searching for different websites for better information after visiting similar website, then the content lacks quality and authenticity".
While writing content, it is pivotal to understand your audience and put their need on high priority. Furthermore, Google does not have any limitations on the length of content. Instead, it offers more emphasis on quality over quantity.
Focus on Adding Value to the Content
Adding value to a content involves proving information and taking authority over every piece of information given. It means all data shared must be factual and belong to an authentic source. Knowing how to create authoritative content that helps SEO in long run.
In the above-mentioned picture, Google Search Central specifies few valuable questions that every creator must ask themselves before publishing a content.
Incorporating vague data or information in the content will mislead readers, which would lower a page's brand value.
Stay Updated with the Current Google Guidelines
Lastly, it is important to follow the current Google guidelines while creating content for a website. Furthermore, as Google core updates and product review updates directly impact the helpful content update, your content will benefit with great reach. Writing Blogs regularly is a great way to deliver authoritative content to your audiences
As Google algorithm updates directly impact rankings, traffic and ROI of a website, it is important to stay updated for the same. This algorithm is rolling out over next few weeks, and its impact can be best assessed upon its release.
Final Thoughts
Understanding the updated Google algorithm while creating content is quintessential for all creators and SEO analysts. Moreover, with the growing advancement of digital marketing approaches, Google search central imparts quality guidelines that are to be followed for improved results. Hence, joining their forum and staying updated with the constantly changing policies will help your content rank on the first page of the SERPs.